Women To Watch Out For In 2013
Mish was too modest to include herself in this list, but we weren't.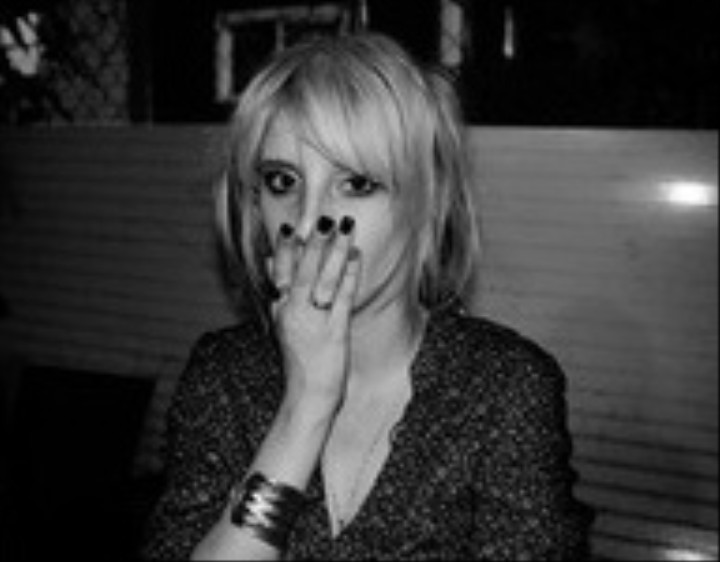 As I have said in the past, I am not a big fan of when my gender becomes a delineatory factor in society—my philosophy is more like, "Take the female part out and let me play in the pig pen." However, since I'm Noisey's Senior Women's Correspondent and want to help further the idea that women do everything better to men to the point that it's accepted as the reality that it is, I'm bringing you the following list: Women (People, bitch!) To Watch In 2013. Remember when Kurt Cobain said "the future of rock belongs to women"? He was 100% right.
Hether Fortune of Wax Idols
Hether Fortune is one of those musicians who can play just about everything she picks up. After being kicked out of almost every band she joined, this Oakland-based musician realized she was unable to take directions and just started her own group. Her debut LP No Future (Hozac Records) successfully toyed with the contrast between sugar-perfect melodies and raw, stripped down production while giving listeners a catalog of infectious hits. Wax Idols' sophomore effort Discipline And Desire (Slumberland Records) drops early 2013 and has already been generating buzz. Discipline And Desire shows Fortune and the band creating a darker, smarter sound. Lyrically, it's a sexually-charged record that makes you wonder if witches actually exist in Oakland, and if so, is Fortune their leader?
Phlo Finister
Phlo Finister manages to do R&B differently. Her inventive approach to femininity bleeds through her music and her persona, offering onlookers a different kind of icon. Her much-anticipated record Poster Girl is currently streaming on Noisey, so you can get a taste of her here. Teaming up with SpaceGhostPurrp, Benny Cassette and Young Savage, Finister has a strong vision for herself and will stop at nothing to make it's done. She's young, powerful, talented and has plenty to say.
Lief Hall & Quinne Rodgers of Myths
Myths are the two girls you went to school with and were terrified of because they didn't give a fuck what about anyone thought and did whatever they wanted. They were the girls who blew up dynamite sticks full of glitter in the middle of the court yard in order to protest the closing of a library or something equally misunderstood. This kind of direction and creativity is powerful, especially when it's executed by two angelic freaks who question everything around them. This year Myths dropped their debut LP Deadlights, went on tour with Grimes (and doubled as her backing band) and played Donatella Versace's private party. Hall and Rodgers intellectualize their stage performance, which is an exhibit unto itself. They are trying to say something with their harsh and disturbing electronic tracks and what it is yet isn't exactly clear, but I think that's kind of the point.
Bago
Listen to Bago and give me three good reasons why the whole world shouldn't be bowing down to this woman and her beautiful voice.
Liza Thorn of Starred
Besides already being hunted down by high-fashion hotheads for her I-don't-give-a-fuck sense of style, Liza Thorn and her boyfriend Matt Koshak make doped-up music in their band Starred. Imagine Mazzy Starr playing acoustic guitar in a hollow tin cell filled with smoke. The music is there, but it's Thorn who has the muse power (she even compares herself to Jesus sometimes). Thorn is already on the map, now we just wait and watch her melt all over it.
[Ed. Note: YOU SHOULD ALSO PAY ATTENTION TO MISH IN 2013. ROLLING STONE NAMED HER BAND WHITE LUNG'S SORRY THE SEVENTH-BEST ALBUM OF THE YEAR AND NOISEY NAMED HER OUR NUMBER-ONE CONTRIBUTOR OF THE YEAR. STREAM SORRY ON SPOTIFY AND READ EVERY ARTICLE SHE'S WRITTEN FOR US EVER ON HER AUTHOR PAGE.]
Mish Way is Noisey's Senior Women's Correspondent and the lead singer of White Lung. She's on Twitter - @myszkaway