James Franco Has Formed A Band!
Watch "Love in the Old Days," the new video from Daddy (yeah, "Daddy").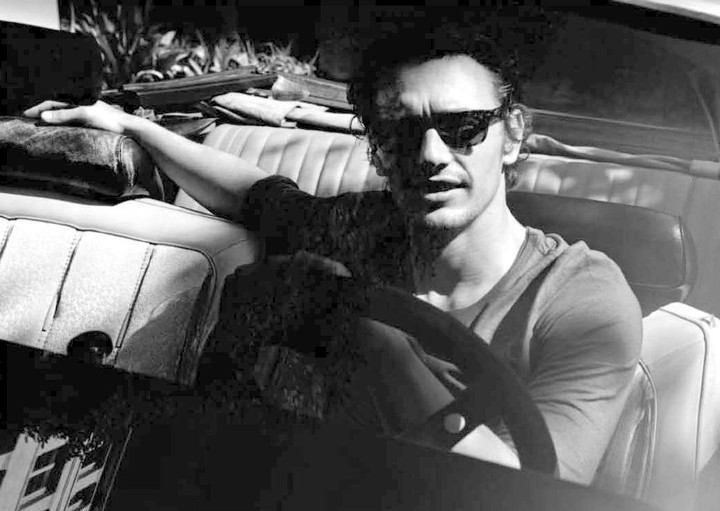 James Franco IS that kid. You know, the one from your school who over-achieved in EVERYTHING: captained the football team, got crushed on by the entirety of the schools female presence, had tables of guy friends to fist bump with without being considered a frat guy jerk-off.
The dude is ridiculously photogenic and has been blessed by the Beauty God with cheekbones that make half of my female friends weak in the knees. But beauty isn't everything. You know that, right? Beauty is James Franco, who can DO everything. He can act, he can produce, he can direct, blah blah blah blah, he attended an Ivy League school, blah blah, he played the Green Goblin, he can write poetry, short stories, blah. ESSENTIALLY, James Franco is perfection that most of us will never amount to.
Reason No: 23 to hate on James Franco (but secretly wish that I was him): he's formed a band.
The duo, called Daddy, consists of Franco and his Rhode Island School of Design buddy Tim O'Keefe. The video above is the lead single, "Love in the Old Days," from their record MotorCity (which drops tomorrow!) and features a bunch of girls wandering around in an Instagrammed kaleidoscope. It's pretty cool Motown-inspired stuff, set to the rhythmic, dulcet tones of Franco speaking about love and life and pretty poetic junk.
I'd like to see James Franco continue with the throwback house music style that he and Kalup Linzy premiered back in 2011. BUT, for now, this is something nice to come from perhaps the worlds biggest over achiever. Screw you for being the best, J.F :(