The Last Skeptik Exclusive Noisey Mix
My mate and hip-hop wizard has made us a mix.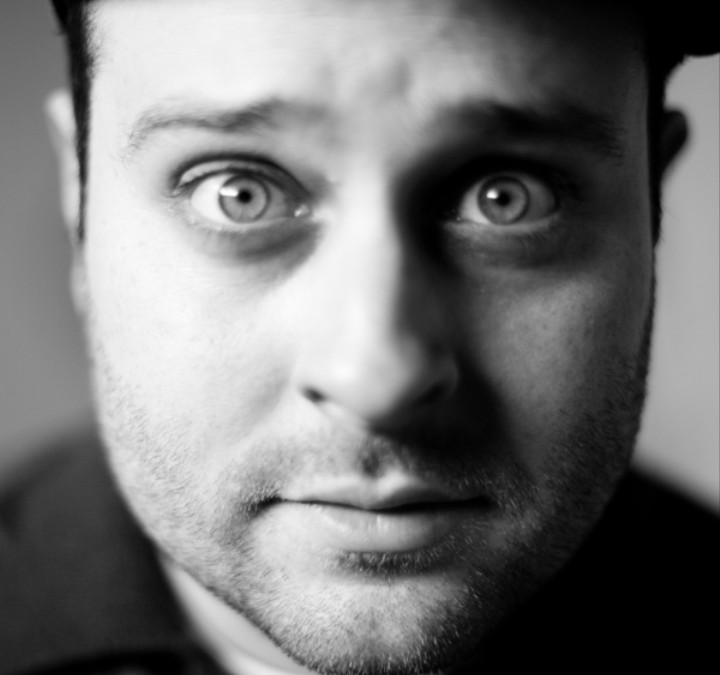 The first time I met Skeptik, he said he would like to be my toilet bowl. I thought he was a disgusting pervert. Turns out he was a disgusting pervert, but also a DJ and producer I'd been occasionally following, working with UK hip-hop luminaries like Jehst and Sway when he was still in Pampers. We've been friends ever since.
Over the years, I've seen him peeing his pants as Gang Starr's late and great Guru announced him on stage, jetting off to play in Japan, gigging alongside Damon Albarn, not taking me on a free holiday to this year's SXSW and a bunch of other fancy stuff there's too much of to remember.
Right now, he's got a "recession rap" collaboration "How Not to Make a Living" with rapper Rewd Adams out, an instrumental project being released via BBE Records and a number of high profile gigs playing to myself and an audience of five in his front room.
He's also resident DJ and host at Livin' Proof, the number one hip-hop night in London. And I'm not even saying "number one" cos I'm mates with him; they shut down Shoreditch putting on A$AP Rocky's first ever UK show and they're doing the same this coming Friday with Danny Brown. What have you been doing? Scratching your balls is what.
Anyway, below is a mix exclusively for Noisey, a whole hour of music borne out of my only instructions to Skeptik - "IDK, I JUST WANT NEW STUFF AND SOME BONE THUGS."
Follow The Last Skeptik on Twitter @TheLastSkeptik
Then go like him on Facebook
TRACKLIST
The Last Skeptik - "Monster Things" (Instrumental)
Kanye West ft. 2 Chainz & Pusha T - "Mercy"
Rick Ross ft. French Montana - "Off The Boat"
Bangladesh ft. Pusha T - "100"
Bone Thugs N Harmony - "1st Of The Month"
Cam'ron - "Cha Ching"
Danny Brown - "Blunt After Blunt"
Meek Mill - "Flexin On Em"
Meek Mill ft. Kendrick Lamar - "A1"
Juelz Santana - "Dipset Anthem"
Diplomats - "I Really Mean It"
Fabolous - "Breathe"
Jay Z - "Guess Who's Back"
Metabeats ft. Action Bronson - "Hookers"
D&D Allstars - "1,2 Pass It"
Lost Boyz - "Lex Coups Beemaz & Benz"
Rewd Adams & The Last Skeptik - "Old Shit"
Black Moon ft. Busta Rhymes - "Onslaught"
Ghostface Killah - "Mighty Healthy"
O.C - "Times Up" (Remix)
Pete Rock & CL Smooth - "I Got A Love"
Pharcyde - "Ya Mama"
The Notorious B.I.G - "One More Chance Remix"
The Notorious B.I.G ft 112 - "Sky's The Limit"
Guru ft. Kelis - "Supa Love"
Method Man & Redman - "How High" Remix
Wu Tang Clan - "Triumph"
Nas - "Halftime"
ODB - "Brooklyn Zoo"
Raekwon - "Incarcerated Scarfaces"
Redman - "Pick It Up"
Pharoahe Monch - "Livin It Up"
Freeway - "What We Do"
Slaughterhouse - "Hammer Dance"
Rewd Adams & The Last Skeptik - "Colours"
Jehst - "Australian"