The New Exhumed/Iron Reagan Split is a Bloody Mess of Awesome
Stream the chainsawed goodness here.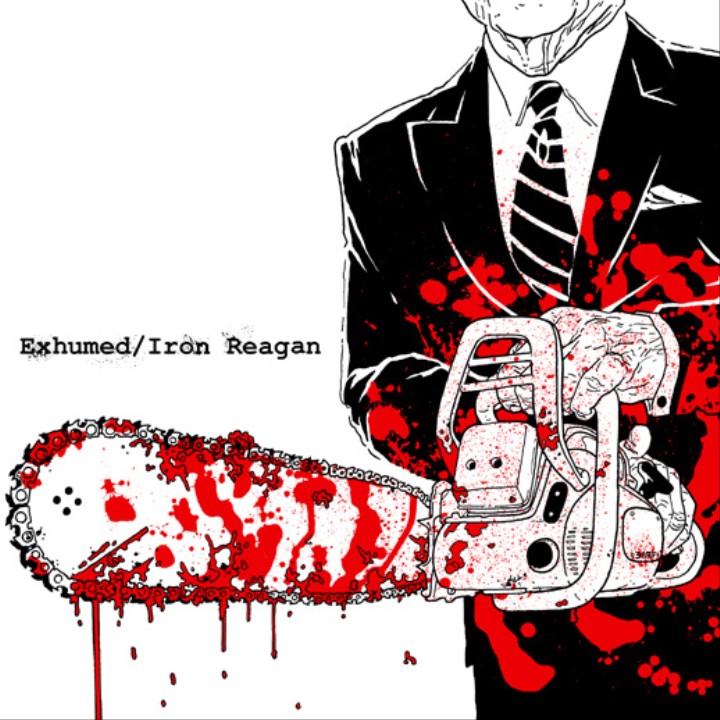 There are so many things to like about the new Exhumed split with Iron Reagan. So, so many. For starters, Exhumed and Iron Reagan are both on it so off to a good start. Then we've got songs with titles like, "Life Beater," "Gave Up on Giving a Fuck," and our clear favorite, "Holy Water Makes Me Wet." Then Exhumed pound out a Minor Threat cover for good measure. And it's all wrapped in this gory package of a blood-soaked chainsaw. Yes please.
The split is out January 7 from Tankcrimes but according to this site, you can pre-order it today and get it shipped this week and get an immediate download of the album. Plus, a limited tri-color pressing of the vinyl. SHUT UP AND TAKE OUR MONEY.