We need this right now.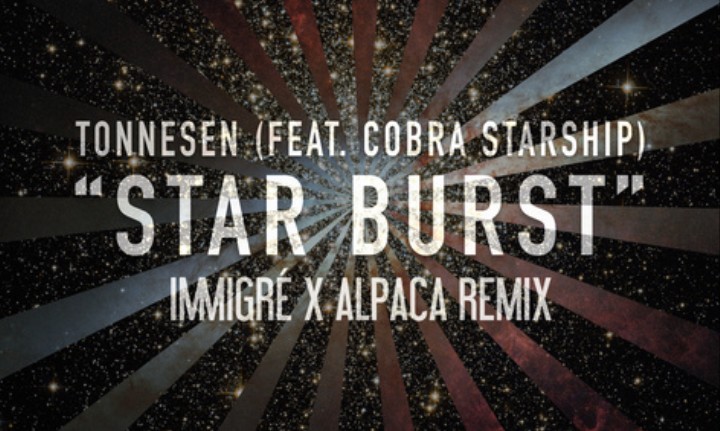 If you live in New York, you're probably sitting on your couch right now (like me) because there is sideways snow outside. If you're not in New York, you're probably annoyed with everyone on Twitter tweeting about the sideways snow that is outside. Regardless of what your current situation is, Immigre x Alpaca's remix of "Star Burst" by Tonnesen (featuring Cobra Starship), which Noisey is happily premiering below, is the perect soundtrack for your life. The smooth, lush remix is a charming spin on the original. Plus? It sounds like summer—and this is what we need right now.
If you're in LA, be sure to catch their monthly residency #BAE2BAE at the Short Stop.