PREMIERE: Watch Brooklyn Rapper Dyme-a-Duzin's Clever Music-Video-within-a-Music-Video "Black Lite"
The artist finds love on the set of the video for a new song.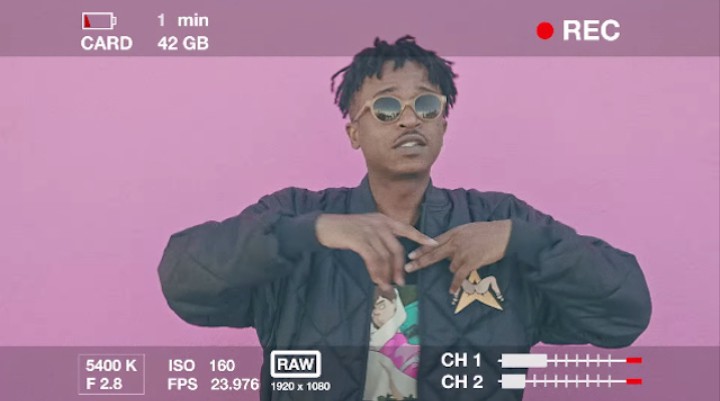 As Brooklyn rapper and former Phony Ppl groupleader Dyme-a-Duzin continues to prepare his forthcoming Crown Fried EP, we bring you the brand new video for the Gravez produced Crown Fried cut "Black Lite." In the clip, which was directed and edited by Tanner Jarman, Dyme falls for the costar of the music video he's filming for the song, and she tags along for a day in the life of the rapper, milling around in malls and cruising down palm tree lined streets before ending up at a penthouse party where everything shines like DayGlo under a the wash of a blacklight. Inceptionnnn. Watch the "Black Lite" video below and keep up on the latest from Dyme in his weekly 2-Piece Tuesday track series, where he drops two new songs every Tuesday, right here.