White Lung and Waxahatchee Combine Forces and Trade Songs for a Noisey Acoustics Session!
Watch Waxahatchee perform White Lung and vice versa.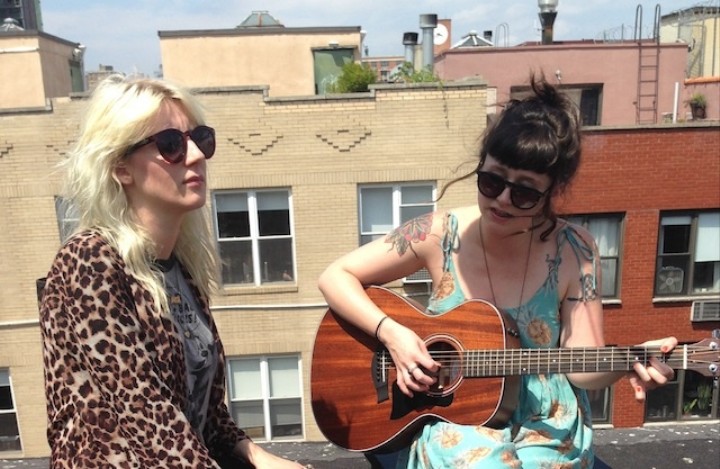 Two ladies known for their raw and honest lyrics have joined forces and stripped down for a rare acoustic session just for Noisey! Mish Way has stepped away from her band White Lung to deliver "Wrong Star" with Katie Crutchfield of Waxahatchee on acoustic/vocals, while Crutchfield performs her track "Coast to Coast" with Mish Way in tow. Check them out for the first time above, and order White Lung's latest LP Deep Fantasy via Domino and Waxahatchee's Cerulean Salt via Don Giovanni.
Don't miss Mish's contributions to Noisey!