You'll Never Take a Food Fight Lightly Again After Watching the Gooch Palms' "Hungry" Video
The Aussie punks are finally coming to the States, too.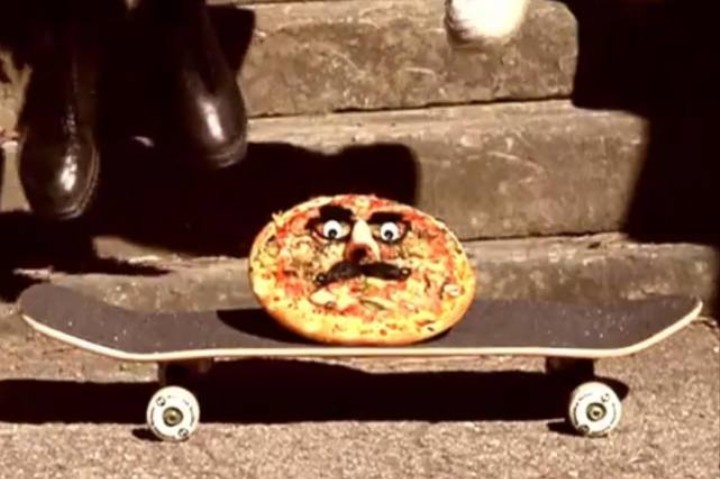 We're told constantly that we should watch what we eat, and we're occasionally discouraged from starting food fights. For the most part, these statements are straightforward and practical. But what if this wisdom we've been passed down comes from a far more sinister place? The video for "Hungry,' by amazingly named Australian punk duo The Gooch Palms, asks that exact question, depicting a horrifyingly bad trip that involves food coming to life and unleashing a serious reign of terror. Not to spoil the ending, but it's probably safe to say you've never seen a food fight get this serious or this literal. We're talking seriously disturbing, gory shit here.
Check out the video above, and, if you're not too traumatized, catch The Gooch Palms on their inaugural US tour later this summer at the dates below:
Aug 28 - Beauty Bar - Las Vegas, NV
Aug 29 - Cafe Nela - Los Angeles, CA
Aug 30 - Eli's Mile High Club - Oakland, CA
Aug 31 - Hemlock Tavern - San Francisco, CA
Sep 5 - 2 Bit Saloon - Seattle, WA
Sep 6 - High Water Mark Lounge - Portland, OR
Sep 11 - Turf Club - St. Paul, MN
Sep 12 - Cactus Club - Milwaukee, WI
Sep 13 - The Burlington Bar - Chicago, IL
Sep 14 - Jumbo's Bar - Detroit, MI
Sep 17 - Now That's Class - Cleveland, OH
Sep 18 - The Windup Space - Baltimore, MD
Sep 19 - Cake Shop - New York, NY
Sep 20 - Death By Audio - Brooklyn, NY
Sep 21 - O'Brien's Pub - Allston, MA
Sep 22 - The Flat - Brooklyn, NY
Sep 23 - Bourbon & Branch - Philadelphia, PA
Sep 25-Sep 28 - Gonerfest 11 - Memphis, TN