PREMIERE: Stream The Purist's "Pimp Hand" Featuring Freddie Gibbs
Gangsta Gibbs joins the UK producer for some fire emojis.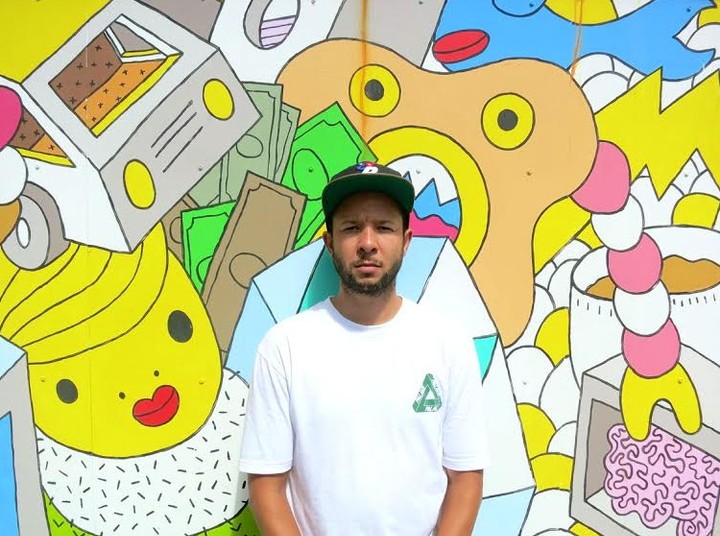 100s, who many believed the mack of Mark Morrison prophecy, is no more. His mane remains activated, but he's traded his Stacy Adams for rare INXS demos. All other candidates have apparently developed an interest in Lepidopterology. But pimp raps (and Pimp C) are eternal. There will always be someone who wants to pay their respects to the mustached mantle of Ron O'Neal, someone who wants to adopt the aesthetic. The latest addition to the candy painted canon is The Purist and Freddie Gibbs' "Pimp Hand." The former is one of the best rap producers in the UK, boasting both a wide-ranging sonic palette and a near impeccable list of collaborators (e.g. Action Bronson, Danny Brown, Tree). The latter, as evidenced by his Pronto EP last week, is biologically incapable of rapping badly.
"Pimp Hand", which appears on The Purist's new album, Pyrex Scholar, doesn't reinvent the wheel of the Caddy, but it's a nice change of pace for Gibbs. Apart from his work with Madlib on Pinata, he rarely strays far from rhyming over blistering 808s and hi-hats that sound in trap triplet. His normally aggressive delivery is suited for the menace of the aforementioned beats, but here he almost sounds like he's beaming.
From front to back, Gibbs glides over The Purist's funky, synth filled suite. He's always been a skilled stylist, but rarely has he had so much style. His lyrics are evidence that the inherent attraction of pimp raps, for the listener and practitioner, is the mix of realism and self-aware absurdity. It doesn't matter whether or not you can actually get splinters from your wood grain or literally receive fellatio on the skyline. The imagery is forever.
Pyrex Scholar, which also features rappers like Your Old Droog and Roc Marciano, is out today.