Young Thug's Most Useful Performance Since 'Black Portland': Expert Witness with Robert Christgau
The Dean of American Rock Critics explores the subtleties of Jamie xx's 'In Colour,' Shamir's 'Rachet,' and more.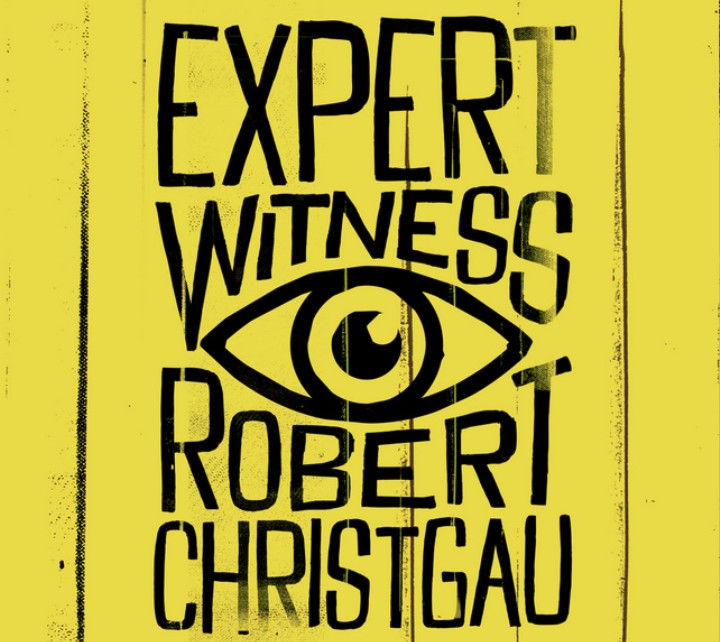 Welcome to Expert Witness with Robert Christgau, the self-proclaimed "Dean of American Rock Critics." He currently teaches at NYU and published multiple books throughout his life. For nearly four decades, he worked as the music editor for The Village Voice, where he created the annual Pazz & Jop poll. Every Friday, Noisey will happily publish his long-running critical column. To learn more about him and his life, read his welcome post here.
Continued below.

Jamie xx: In Colour (Young Turks)
With zero stake in the rave-techno-whatever purists claim he rips off, not to mention sub-zero belief that there's anything wrong with appropriating classic materials, I took my usual approach with, er, electro—find out how it works as background music. Poorly, I determined—burbles along anonymously. But figuring I also owed this quiet young turk's solo debut a try as foreground music, I found myself taken by its glimmers of beat, snatches of melody, trick sounds, and fluctuating dynamics as well as the hooks with which most tracks are equipped and around which few are structured. Old raver yelling "Oh my gosh." Most useful Young Thug performance since Black Portland. Romy assuring us she's OK. Nice. A MINUS
Diplo: Random White Dude Be Everywhere (Mad Decent)
Seven proven bangers gussied up with five remixes—in short, the obvious shit his base long ago had enough of d/b/a music for normal people seeking a pick-me-up. I suppose we could do without the remixes, but hell, excess is why he's richer than he is famous, and they're certainly not painful. In fact, I'm glad I don't have to choose between the two versions of the objectively counter-revolutionary "Revolution" or the N.O. bouncy "Express Yourself." I'm also glad a prev unrel featuring the prev useless Waka Flocka Flame bears the fetching title "Techno." A MINUS
Shamir: Ratchet (XL)
Shamir Bailey sings his sweet tunes in a mellow high tenor devoid of falsetto striving or pretensions to femininity. Yet he's not exactly boyish—just a gentle-sounding man flaunting and/or enjoying the irony of his intelligent club-kid anomie, with Nick Sylvester's electro matching him soft edge for soft edge. What sharpens the album is club-kid beats that are always understated and sometimes forsworn altogether but also sometimes irresistible—contextualized by intelligent lyrics that critique club-kid escapism more than they celebrate it. Overarching theme: "Girls are sad all of the time cuz/Good guys are so hard to find/So why not go out and make a scene?" A MINUS
Major Lazer: Peace Is the Mission (Mad Decent)
It's simple enough. Those who think JA dancehall remains unjustly neglected 35 years after Yellowman made slackness irie will tell you this so-called band has betrayed its conceptual mission. Those personally offended by industrial-grade EDM, the gaggle of pop divas, or that dick Diplo will blame this record for purveying any or all of the three. Me, I'm a picker and chooser, hence grateful that said dick gave me a reason to enjoy Ellie Goulding and Ariana Grande, because good Lord I've tried, and to get closer to enterprising Jamaican-American Nyla and especially indie-pop strivers Wild Belle, whose hummed, crooned, and ultimately keened opener provides the perfect warmup for the harder stuff. As in today's punk, slackness does tend more irie with women up front. B PLUS
***
Funkadelic: First Ya Gotta Shake the Gate (The C Kunspyruhzy) Three discs, three-and-a-third sample-ready hours, 33 mostly George-fronted subclassics, and you gotta hear Sly's Lord Buckley ("First Ya Gotta Shake the Gate," "Baby Like Fonkin' It Up," "The Naz," "Pole Power," "Snot 'n Booger") **
In the Mix: Dancepop Anthems (Astralwerks) Kissing us loudly with their beats (Katy Perry, "Peacock"; Duck Sauce, "Barbra Streisand") **
Skrillex and Diplo Present Jack Ü (Mad Decent) Powerhouses sucker-punch hardest with help from 2 Chainz and Kiesza—not, hilarious idea and predictable profit-taker though it is, Justin Bieber ("Febreze," "Take Ü There") **
Glitterbeat: Dubs and Versions (Glitterbeat) African Afrogroovers benefit obliquely from European fucking around (Schneider TM, "Be Ki Don [Cockpit Dub]"; Nozinja, "Tamala [Nozinja Version]") *
Duck Sauce: Quack (Fool's Gold) Breakmaster/mega-DJ Armand Van Helden and cratedigger/mega-DJ A-Trak joke around so you can laugh along ("Barbra Streisand," "Chariots of the Gods") *
Follow Robert Christgau on Twitter and read the archives of his criticism on his website.