Watch Cian Nugent & The Cosmos' New Video for the Psych-Folk Epic "Houses of Parliament"
These Irish musicians make beautiful music with folk melodies and slow-burning psychedelic rock riffs .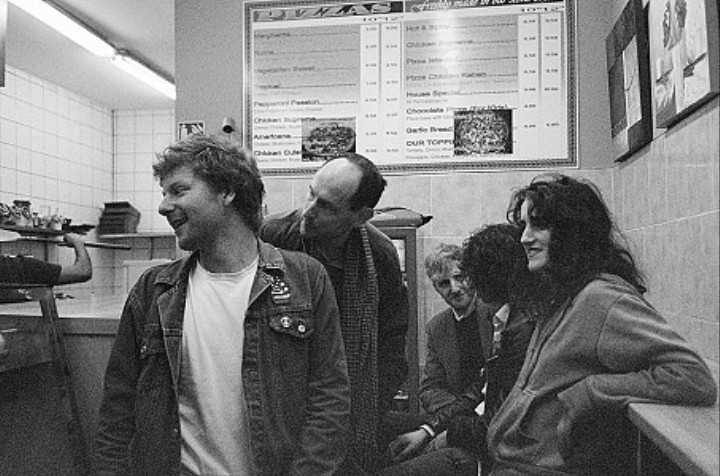 Photo courtesy of No Quarter

Cian Nugent has been shaking up Dublin's psychedelic folk-rock scene since his first foray into recording with 2011's solo acoustic Doubles LP. Nowadays, you'll find him playing alongside a crop of talented Irish musicians, who've christened themselves The Cosmos. During their long, luxurious jams, violin, drums, keyboards and bass gel beautifully with Nugent's lingering notes and curl gently around faint Celtic melodies and post-rock tension.
Taken from last year's Born With The Caul album, "Houses of Parliament" takes its time to unfold over more than twenty minutes, its kaleidoscope chords accentuated by the muted colors of the video itself. Directed by Sophie Gateau, this new video is a warm, mellow confection that stirs together black-and-white performance footage with on-the-road scenes from the band's last European tour. Watch the whole thing below.
Born With The Caul is out now on No Quarter.