Watch Io Echo's Dazzling New Interactive Video for "Ministry of Love"
Control the band yourself with these absorbing Orwelian visuals.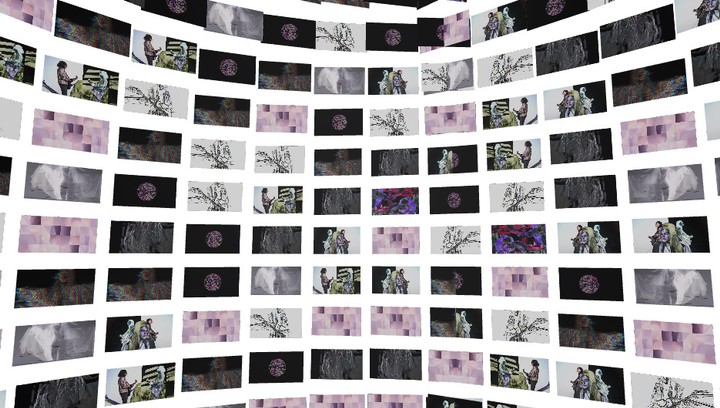 Io Echo just can't seem to keep themselves to themselves. Extending their branches from the music world to the fashion world, and now, to the arts-tech world, Ioanna Gika and Leopold Ross are two of the most exciting creative personalities right now, and their 80s-tinged electro-pop project is fast becoming one of our favorite acts.
Ioanna and Leopold have teamed up with Barnaby Roper, Hector Muelas, Ricardo Viramontes, and Eduard Prats Molner (the dev lead behind Arcade Fire's groundbreaking experiential video for "We Used to Wait") to bring us these riveting new interactive visuals for "Ministry of Love." Remind you of the Architect surveying the Matrix? You're not far off; the video was born out of the concept of Orwellian surveillance, with the idea that the audience could control the band from a series of "rooms." Unsettling? A bit. Absorbing? That's an understatement.
Dive into the video below, and catch them on their upcoming tour with the Joy Formidable.