The Unlikely 20th Anniversary of Dead Fucking Last's 'Proud to Be'
Back when Epitaph Records was shipping out trucks full of Offspring, Pennywise, and Rancid albums, they quietly released this underrated purist ode to 80s SoCal hardcore.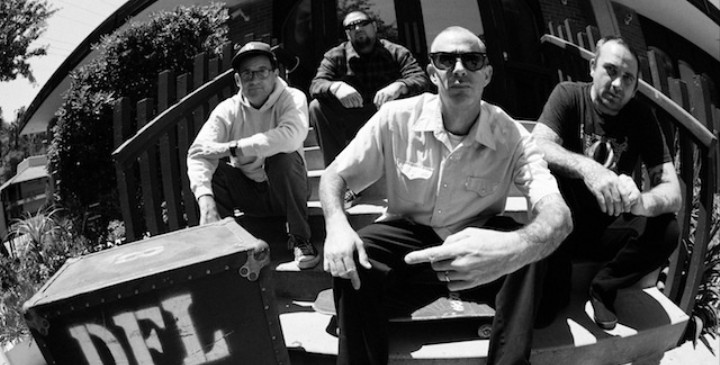 Dead Fucking Last have always been a little out of step with time. Back when Epitaph Records was shipping off Rancid, Pennywise, and Offspring records by the metric shitload in the early-to-mid-90s, the label also quietly released Proud To Be, DFL's purist ode to early 80s SoCal hardcore. The record's thrashy, mile-a-minute skate jams were the embodiment of niche then, and DFL broke up after the release of their third effort, 1997's Grateful.
Guitarist Monty Messex has since gone into the public health field, while frontman Tom Davis reapplied DFL's blitzkrieg punk style to a new act, General Fucking Principle. But 20 years after Proud To Be's release, and 17 years after DFL's disbandment, both are being given new life. With Epitaph and Burger Records co-releasing Proud To Be on vinyl and cassette respectively earlier this month, we talked with Monty and Tom about the record's second wind, writing new material, and what they see as the state of punk and hardcore in 2015.
Noisey: I've got to admit, Proud To Be struck me as an unlikely candidate to get the 20th anniversary treatment. How do you look at that record in retrospect?
Tom Davis: I guess I always felt it was a record that would hold its testament to time. Monty and I have been friends for 20 years, so it's always felt right. As we were recording and getting involved with the other guys who helped us record it, it was a really friendly thing. We just knew we had something. It's like really good wine. It didn't sound like anything else out there. All the 90s bands were imitative and melodic and stuck to a formula that worked for Epitaph, but we kind of cut against the grain. Playing our little backyard parties and shows at first, we just got such an amazing response from fans and friends. I just knew it was gonna go off.
There's a definite purist streak there, and it sounds like the songs were written and recorded very quick. Is that true or is that just my impression from the outside looking in?
Monty Messex: Yeah, it was all inspired by a lot of the early punk bands: Adolescents, early Black Flag, Circle Jerks, Wasted Youth, and Bad Brains. Also the early Beastie Boys. That was what we really looked up to. The music came together very organically. I would write the guitar riffs, and Tom would write the verses. The way we'd record, we'd write the song and then track it live at the studio. Everything was done really, really fast. We banged it out really fast, like Black Flag recording at a church. That's really the DFL style. If we end up recording again, that's the way we'll keep it; very lo-fi.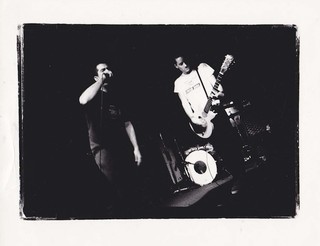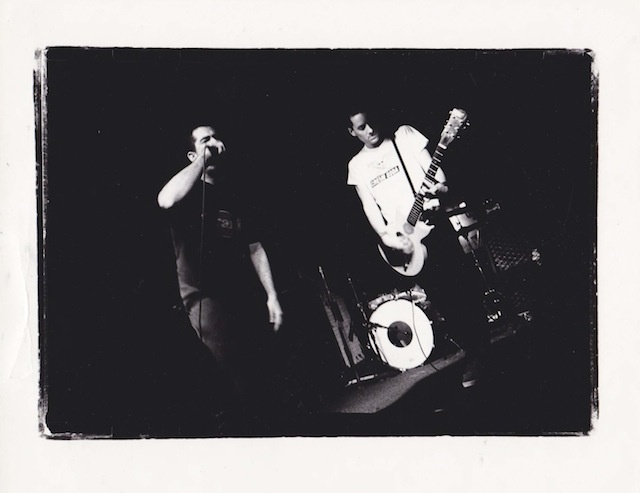 For songs that sound like they were tossed off pretty fast, it says something that you're here again playing these songs. Does the band's shelf life surprise you at all?
Messex: The response from fans has been crazy. Not the ones who were there in the 90s, but kids coming to the shows. We were broken up for 17 years, but we have 19-year-old kids at our shows who know all the words to our songs. They're really turned on to this old school hardcore sound, as opposed to this newer hardcore that has more of a metal thing to it.
There are definitely bands, younger ones like Wavves and FIDLAR, that you can tell picked up on your stuff too.
Messex: Yeah. A lot of kids will see us play and say, "Oh my God, this is so refreshing." It's this sound that we discovered in the early 80s that we're staying very true to. I still have the same amp that I recorded all of our records on. I still have the same guitar. It's all in the garage. I'm so stoked, man. I can't even tell you. The fact that people want to talk about the re-release and this music that we play is awesome.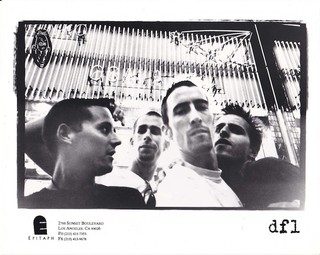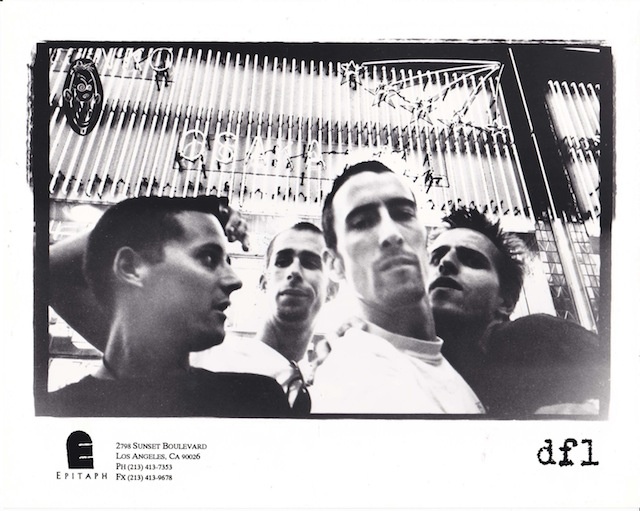 What happens now? Does the re-release give you guys a platform for maybe recording new material? Is that on the table?
Davis: I think realistically, we have three to five really solid songs that we've kind of been going back and forth on. Coming up with a bunch of songs and getting them done and recorded won't be a problem. We're just working on it one day at a time. We're not jumping the gun. There's been interest from some independent labels, but Monty and I are just holding off and taking our time.
Messex: The exciting thing for me, and I think for both of us, is that in 2015, the songs that we're working on are still in the same vein as they were for My Crazy Life, Proud To Be, and Grateful. We're still a hardcore band playing that old-fashioned hardcore style.
Was that a conscious choice not to deviate from formula, or was it just a matter that these are still the songs that you guys have in you?
Messex: They just sound like DFL. We don't want DFL to become another band. We made a conscious decision to keep the band a hardcore band and stay true to its roots.
I'd imagine if you wanted to do something different, a reunion record wouldn't be the place to change things up.
Messex: Right. I mean, if we wanted to do something else we'd start a different band. But the other thing that's really fucking exciting is that when I wake up in the morning and check my phone to see what's happening on Facebook or Twitter, it seems like punk rock is alive and well. Even though the music industry sort of died in the early 2000s, it's really come back to life. The kids are playing music, and Burger is fucking killing it.
Do you see a future home for DFL there?
Messex: Burger reminds me a lot of what was going on at Grand Royal back in the early 90s, and also what was going on at Epitaph. I just have this great feeling of gratitude that we've landed in this sweet spot one more time with a label that's blowing up. We've just had stupid dumb luck.
Does that make rallying for another record easier, knowing that while the names and faces around you have changed certain things still feel the same?
Messex: It seems that way. When we were on Grand Royal, Adam [Horovitz] just said, "Make the record that you want to make." [Epitaph Records founder] Brett [Gurewitz] was the same way. We would turn in our album, he'd put it on the stereo and say, "Perfect. Release it." He's always been very supportive of us.
Davis: True. [Laughs]
Messex: It's amazing. I don't know how many re-releases they do of the alumni [at Epitaph]. I feel like we're in a rarified group of alumni that gets a 20th anniversary release. I know they did ones for Rancid and NOFX, so to do one for DFL, we owe them a lot of gratitude.
Especially when you consider how much that label has changed over the years.
Mssex: Exactly. Brett told me as much, just how the label is a much different place since we left in 1997. He has a lot of bands that I've never fucking heard of that have a million likes on Facebook. But Brett knows how to keep that label thriving. It's the same thing with Fat Wreck Chords. They just did their 25th anniversary tour. I actually just read your story on Fat. It was really interesting.
I just think for a lot of people who came up on that 90s punk stuff, watching some of those old guard bands stay the course and continue to do well is pretty validating. It's good to see.
Messex: It really is. That [Fat] tour, I think they did two nights at the Palladium. They're thriving, not just because of older bands like NOFX and Lagwagon, but because of younger bands like Pears and Night Birds. To me it just, again, it feels like punk rock is alive and fucking well. That's a great thing to step back into.