Monkeys Rule The Road in Ghoul's New Video For Image Comics' 'The Humans'
Monkeys, metal, and a monster of a comic book.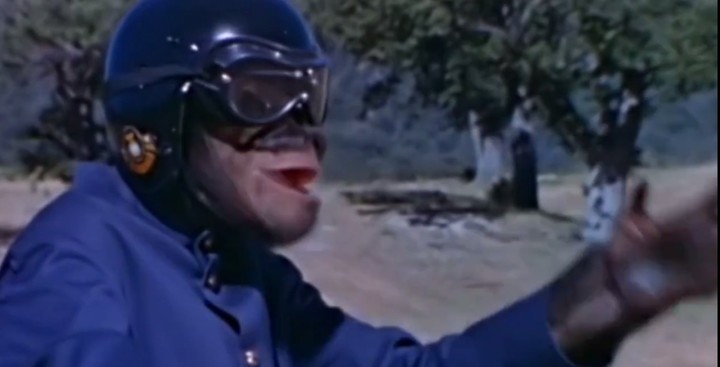 Do you ever wish things were more like the 60s, where gangs of monkeys could ride the open roads and no one would question it? No one would agree more than the Oakland thrash metal band Ghoul and their newest music video. The video is a tribute to Image Comics' current ongoing The Humans, a comic all about the exploits of the toughest gang of primates you've seen. So who better to enlist Ghoul? The track makes you want to jump in a time machine to the 60s and team up with a bunch of other rad apes.
While working on a thrashing new record, we managed to eke out this octane-fueled surf ditty for Image Comics' "The Humans" ongoing soundtrack. Issue #8 of the Humans is out today and you can get this song at their soundtrack page, https://soundcloud.com/the-humans-soundtrack - Humans for life, Humans Till Deth!!
Posted by
Ghoul (Official)
on Wednesday, October 7, 2015