Check Out Photos From Our A3C Showcase with Bloody Jay, Que, Key, Ca$h Out, Young Dolph, and More
Waka Flocka stopped by unannounced.
This past Wednesday, Noisey threw a party at Atlanta's A3C hip-hop festival with sets by iLoveMakonnen, Que, Key!, Ca$h Out, Young Dolph, Father, Bloody Jay, OG Maco, and many other talented rappers and DJs. It was sweaty. It was dope. Waka Flocka Flame even stopped by. And one crowd member left so inspired they put together a video collage of the event (above). Photographers Muck Fogley and Iri Brown were on the scene capturing all of the action. Check out photos from our showcase below and stay tuned for Noisey Atlanta, our new series taking a look at ATL's complex rap scene, only on Noisey.
BANKROLL FRESH

BLOODY JAY

CA$H OUT

HOODRICH PABLO

SKIPPA DA FLIPPA

TM88

YAKKI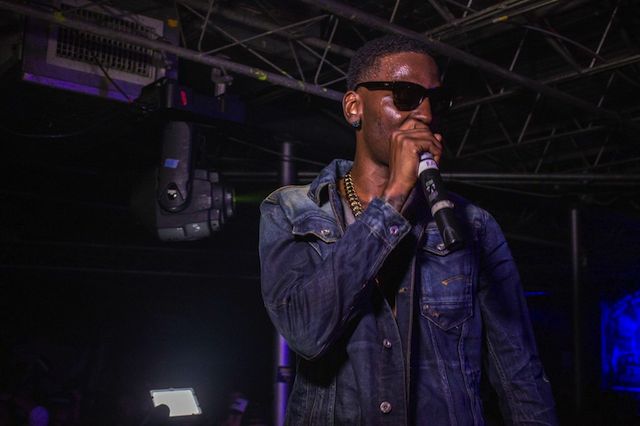 YOUNG DOLPH