This Is What Happens When You Make Fun Of Phish On The Internet
A few hours ago I wrote a story called 'Phish Has Been a Band for 30 Thirty Years Now and They Have Sucked the Whole Time.' Now it's a few hours later, and the Phinternet has declared open war on me.

Phish singer Trey Anastasio "phlipping the bird."
A few hours ago I published a story on Noisey called Phish Has Been a Band for 30 Thirty Years Now and They Have Sucked the Whole Time. While this wasn't exactly James Agee-caliber hard-hitting journalism, I thought I had a few choice zingers in there to describe Phish fans, especially phrases like "stoner Wookie trash," "fumbling, intolerable dickweeds," and, that old classic, "human garbage."
What I didn't realize was that the entire Phinternet would lock arms, steel themselves, and charge at me like a pack of wild, weed-crazed doom wargs. Since I published the article, I've felt like Edward The First in Braveheart. I've literally had to shut off my phone to avoid the avalanches of Tweets and emails from these hippy scumbags.
Now it's 4PM, and a few things have happened that I'd like to share with you all, if for no other reason than to hold a mirror up to Phish fans and show the world what a bunch of total dicks these guys are.
1. PHISH FANS ARE MAKING HATE ART ABOUT ME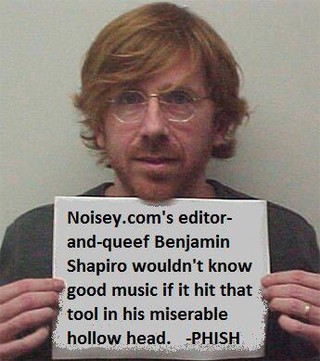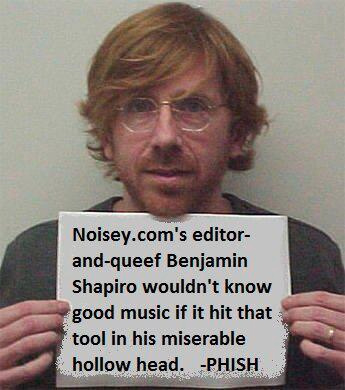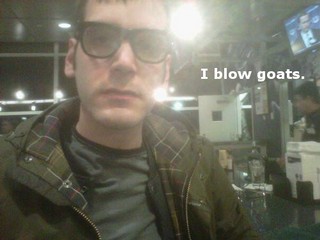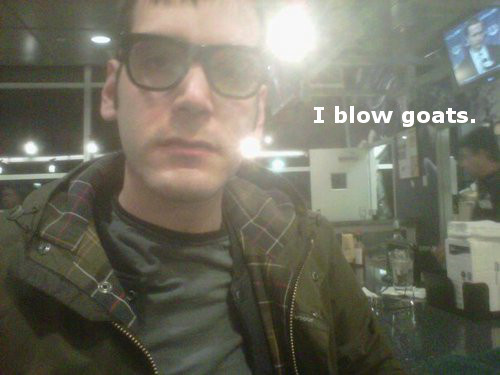 2. SOMEONE IS MAKING HATE SHIRTS ABOUT ME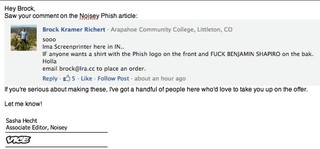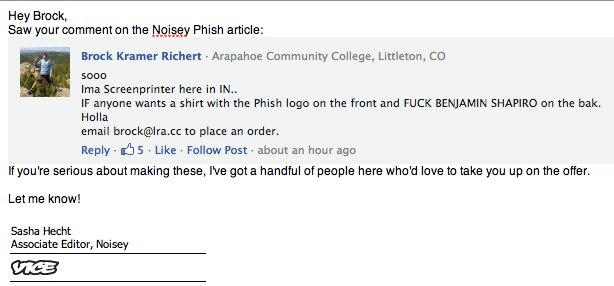 3. I HAVE RECEIVED HUNDREDS OF HATE-FILLED TWEETS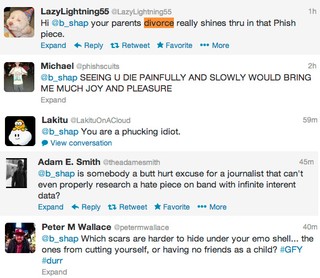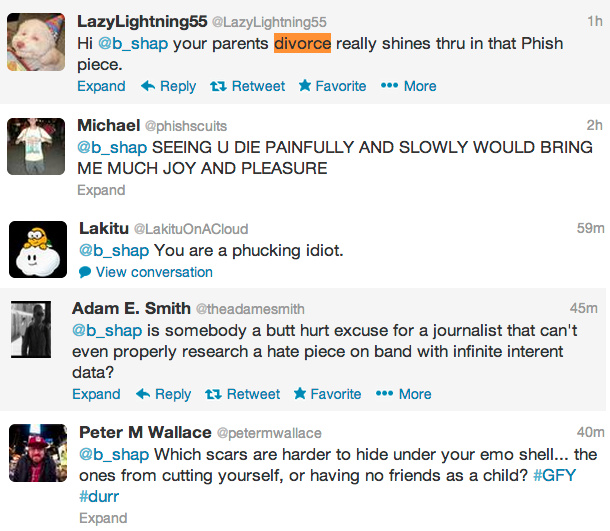 4. THERE IS A GREAT THREAD ON PHANTASYTOUR ABOUT IT
Phantasytour.com is a hippie message board with a predilection towards Phish. Click here for a fantastic eight-page discussion about what a douchebag I am: They even call me a faggot!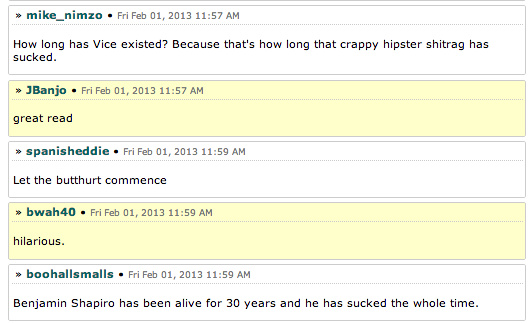 5. THE ARTICLE HAS RECEIVED OVER 170 HATE FILLED FACEBOOK COMMENTS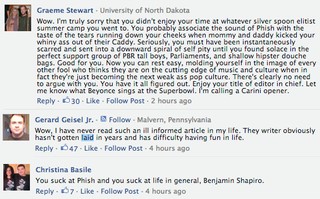 6. I HAVE RECEIVED ABOUT 100 EMAILS URGING ME TO DIE, KILL MYSELF, OR STOP WRITING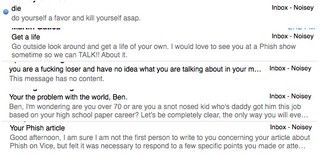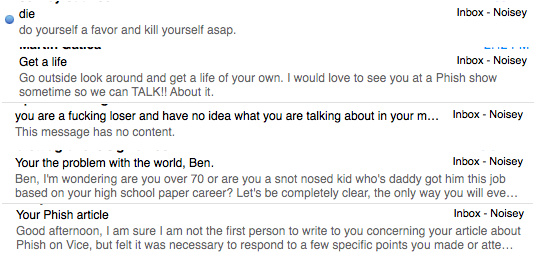 Phish phans, my pheelings are hurt. I phrostrate myself bephore you. Keep on rawkin' in the free world!
Love, @b_shap