Imagen @Seinfeld2000's Greatest Noisey Hits
The New York Times wrote an article about @Seinfeld2000, so we wrote an article about the articles @Seinfeld2000 has written for us.
Have you ever wondered what the popular television show Seinfeld might be like today if it hadn't been canceled by NBC in 1998 due to poor ratings? Would Jary Senfend be a 60-year-old, Google Glass-wearing sex addict whose girlfriend give birth to dragons in the middle of their dates? Would Garge go to prison for killing a man, date an Emoji, and incessantly punctuate the end of his sentences with the word "BABY"? Would Elane be the editor of BuzzFeed Books and do the little kicks dance at Don Draper's birthday party? Would Kramdar wear harem pants, sport a single gray dreadlock, and do parkour while yelling the n-word, or would he just put all his money in Bitcoin and star in The Assman, a new film by Lars Von Trier? These are the questions that keep us up at night, and we're lucky to have frequent Noisey contributor @Seinfeld2000, who dilligently imagens the answers for us.
Over the weekend, @Seinfeld2000 was profiled in the New York Times and it was revealed that Seinfeld—real name Jason Richards—had produced a video game called The Junior Mint, which finds Jary and Krame trying to throw a Junior Mint into a human body that's undergoing surgery, in a play on the Seinfeld episode "The Junior Mint." The game is a completely incredible waste of 30 or so minutes, a meditation upon the central question of, "Can I make this Junior Mint hit bounce off George Costanza into a gaping hole in a surgery patient?"
While reading the profile, we realized that the piece linked to @Seinfeld2000's work for Noisey not one, not two, but three times. Typical NYT, playing catch-up to the real papers of record who are busy imagening what it'd be like if Senfield was still on TV today. Anyways, because we love @Seinfeld2000 and always will, we put together a quick list of his greatest and best articles for the venerable Noisey Dot Com.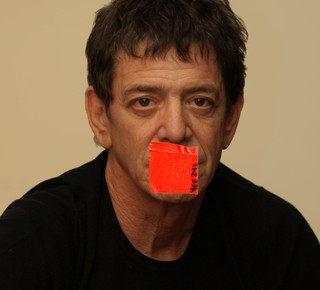 What If @Seinfeld2000 Reviewed Lou Reede's Review of Yeezus?

R.I.P. Lou Reede, you helped a genaration imagen indyrock.
What If Every Song on Drake's New Album Was an Epsode of Seinfeld?

Epsode 2: "The Furthest Thing"—
Drake and Gerge meet in the cofee shop to discuss there latest relatienship microproblems.
GERGE: So? Hows it going w you and Elane?
DRAKE: Its ok, I mean she still fine as hell even though shes over 50 now becuase Sienfeld still modarn today, but she want me to stop drinking, mobbing, haveing sex intarcorse w other women, and smoking my cocane 'n' marijuane cigerettes
GERGE: Whats the problem, I thought you quit all that?
DRAKE: Well I said i did, but actualy? I still been drinking on the low, mobbin on the low, fuckin on the low, and smokin on the low, BABY!
GERGE: You stealing my "baby"s now?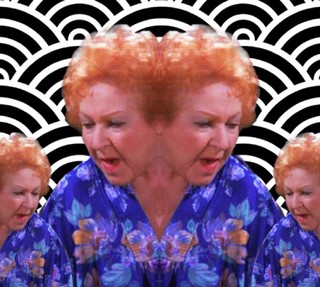 Imagen If @Seinfeld2000 Made a List of the Top 20 Albums of 2013 By "Seinfeld" Characters

"What is this albem? Estele Costanze broke out in 2013 with a debut that may not be understood for another decade. Take a liberal sprinkling of nu grimehall beats, round it out with gothic post hardcore dirge, throw in some late 80s industrial maw, Orlando bounce and a equal helpings of Italian disco and Nebraska era Burce springston and you maybe are aproaching now the sound of this modarn day mastarpiece. HOTEST TRACK: "I Come Home (To Find My Son Treating His Body Like) An Amusment Park""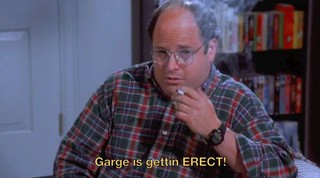 What if Seinfeld Smoked Weed?

In which Jary get so high he ruin date with Maxim #8 Hottest Woman Kate Upton, while Garge smoke to achieve erectien, BABY!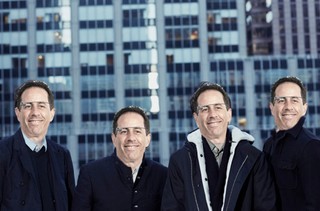 Honastley, @Seinfeld2000 Intarviewed Ezra Konig from Vampire Wekend

@Seinfeld2000: Isnt Tayler swift a little to young to be dateing jary, i mean in modarn time hes 60 years old.
Ezra Konig from Vampire Wekend: I don't think it's weird at all that Jerry would be dating Taylor Swift. He's always attracted beautiful women of all ages.
Close youre eyes for a moment. Are you doing it.
Mmm-hmm.
K, imagen if 'seinfeld' was in 3D.
I'm imagining it. It seems pretty cool. I think I would like it if every Thursday night, I had to go with my family down to the theater, put on 3D glasses, and watch the newest episode of Seinfeld. I think that would be a lot more exciting than watching it at home like we used to do in the '90s.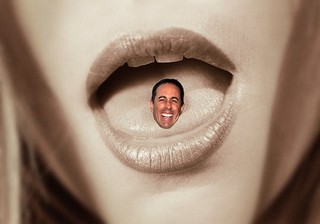 Imagen If I Did 'Molly' and then Imagened an Epsode of Seinfeld Where They Do Molly

Kranmar BERST into Jarys apertment. When he take of his Daft Pank helmet, hes wearing full black face but its never acknowledge
KRANMAR: Jary, my new girl frend Kaitlyn, 22, a senior at Columbia University, is killing me Jary, killing me!
JARY: Why is this
KRANMAR: Shes hooked on this 'Molly' stuff, all she want to do is listen to Miley Cyres, and Skrixel (dubstep musicien), do 'Molly' and have sex intercorse!
Gerge sudenly have full erectien
Foloe Deru on Twete - @drewmillard