Midnight Faces' Video for "Animal" Utilizes Creepy Dolls to Express How Much Love Sucks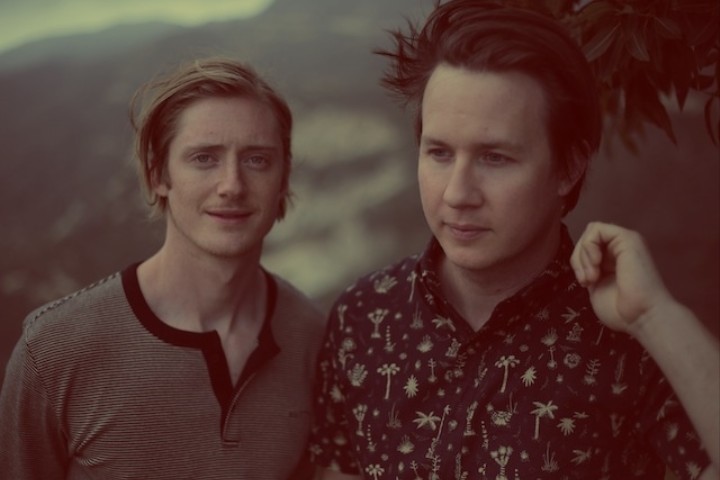 Here's some fair warning: if your heart is feeling a little frayed, like you've been dumped, or you suddenly realized you made the wrong choice and you should be with someone else but that someone else is now out of reach, or you're just coming to terms with the fact something is really, really over—steer clear of listening to this. LA-based duo Midnight Faces tend to create big, bold, synthy indie, the kind of stuff that might find favor with fans of Phoenix, if Phoenix were coming down from a Depeche Mode obsession and had been listening to a lot of Miike Snow, but on this new single, "Animal," they really go for the jugular. This track has a 100% chance of soundtracking some sad, break up movie montage.
Directed by Deborah Venegas, the video takes a different tack, utilizing creepy, impervious dolls to play out the emotional distance in a relationship. "By using dolls we had the opportunity to step outside of ourselves and reflect, and also to experience this little relationship in the making of these sets and these imagined memories," explained Venegas.
Meanwhile, vocalist Philip Stancil really spelled out the meaning: "It's about holding onto something that's gone. Most people, myself included, seem to convince themselves that somehow things will go back to the way they once were, even after it's turned to shit. It's really terrible, because everyone around you sees how crazy you're acting over losing something, but you're the last one to come to your senses about it."
Ugh. Why is love so fucking tough?
Midnight Faces Tour Dates
10/14- Los Angeles, CA @ The Echo #
11/03 - Los Angeles, CA @ The Roxy *
11/04 - San Francisco, CA @ Great American Music Hall *
11/06 - Seattle, WA @ The Crocodile *
11/07 - Victoria, BC @ Victoria Event Centre *
11/08 - Vancouver, BC @ The Biltmore Cabaret *
11/12 - New York, NY @ Music Hall of Williamsburg *
11/13 - Washington D.C. @ Black Cat *
11/14 - Philadelphia, PA @ District N9NE *
11/15 - Boston, MA @ Brighton Music Hall *
11/16 - Oneonta, NY @ SUNY Oneonta
11/18 - Toronto, ON @ Hoxton *
11/20 - Grand Rapids, MI @ Calvin College
11/21 - Chicago, IL @ TBA
11/23 - Denver, CO @ Lions Lair
*- w/ Electric Youth #-w/ Catfish and The Bottlemen
Midnight Faces' LP, The Fire Is Gone, is out now via Broken Factory.
Kim Taylor Bennett is currently crying into her coffee. Someone offer her a tissue on Twitter.