We Talked to Kate Boy about Inspirational Fried Chicken and Other Things
Swedish synth-pop is almost always awesome. What's weird is that Kate Boy is fronted by an Aussie who used to write songs for Ashley Tisdale.
In November last year, Kate Boy released its debut video for "Northern Lights" on IAMSOUND Records. The song bears all the hallmarks of classic Scandi-pop: elastic girl vocals, crisp production values, and intergalactically strange synths. The kind of song that inspires awkward, jerky dancing; the kind of video which piques interest because Kate Boy is never more than four charcoal silhouettes. For fans of The Knife, Niki and the Dove, Depeche Mode, and Björk—Kate Boy is a no brainer. Since then the quartet, made up of Australia's Kate Akhurst and Sweden's Hampus Nordgren Hemlin, Markus Dextegen, and Oskar Sikow Engström, have released two more videos, each a bit darker and a bit more forceful than the last.

They like shadows, black and white videos, black t-shirts, black baseball caps, and white rain slickers. They look cool, they look like they might be hard work. But on a recent trip to the States, Noisey joined the band as they chowed down on enormous plates of fried chicken, and found them to be entirely friendly and crucially, very willing to share their food. They're back touring America this fall and we talked to them about musical blind dates, the importance of parameters and how Kate went from writing music for Ashley Tisdale to fronting Kate Boy.
Noisey: Kate, initially you went to write songs with these guys in Sweden right? I know people do this all the time—meet with strangers and write music with them—but when you think about it, it's such a crazy intimate thing to do with a bunch of randoms.
Kate: Because it's so intimate, as you said, we originally planned to meet just for a drink because we wanted to just meet each other and not go straight in. But in fact, we ended up having one drink and then going down that night to write. It was an instantaneous thing. I had never met anyone like them. I'd been writing my whole life and lived in America for five years, writing just for other people, so I feel like I've done so many writing sessions like that, but this time we just knew we wanted to do it as a band.

Markus: You are so used to that blind date sort of vibe, it never really works out. Sometimes you meet people and you make friends, but this time we instantly felt like we worked together as people, we work together musically and it just felt natural.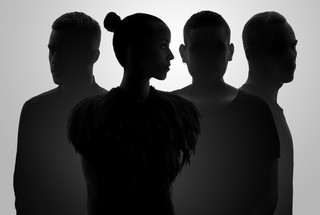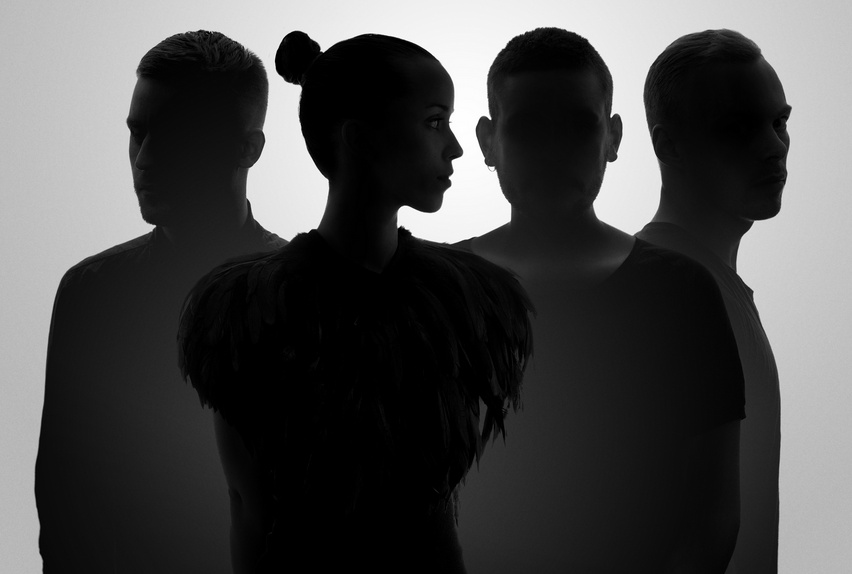 It feels like you guys have had a fairly cohesive visual aesthetic from the off. Is that something that you discussed? This kind of clean black and white minimalism?
Kate: It happened more via a process of elimination. It was kind of like whenever we tried something, by the time we liked it, it ended up being that clean minimalist thing.

Oskar: I think we all share this black and white idea. It kind of symbolizes something really pure and simple. We were all struggling to get the musical aspect to the forefront of the band. This black and white thing kind of supports that.
Kate, you released a solo album in 2008. How does your previous sound compared to this?
Kate: People that heard it would say I had Kate Bush as an influence. I just wrote the songs on my own on the piano. Afterwards, my producer, Vince Pizzinga and I, formed a production team and then just started writing for other people. So five years went by doing that.
Where you frustrated at all?
Kate: No, once I'd made an album on my own, I thought, "I like this songwriting for other people because the pressure was not all on me."
So who did you write songs for?
Kate: It was all young American pop things like, I did some songs for Ashley Tisdale, Cherise, and I worked with some Australian artists as well, like Delta Goodrem. It was all pop stuff. I'm happy that I had those pop writing years. It taught me a lot about how to write. That's why I went to Sweden in the first place actually because I thought Swedish pop music still has so much darkness and edge to it. I still have that pop element inside me, but these guys can twist it and make it something more.
Why do you think that Sweden is such a hotbed for pop music?
Markus: We have our cold winters and it's a small country so there aren't lots of things happening every night so you have to get yourself a hobby. There are no beaches to lie on, except for like four weeks a year, so you have to entertain yourself. Also, it's such a small country, so if you wanna survive with music there, you have to really make it outside of Sweden.
Why is alcohol so expensive in Scandinavia?
Hampus: Taxes. Because they believe that if you pay more you won't drink as much. We are the living example that that's not working.

Markus: I think that Scandinavian people have a heritage of drinking a lot, so the government wanna make money out of it.
Does that mean that you guys are making moonshine in a shed somewhere?
Hampus: Ha! That's an official no.
Sure. I don't wanna get you in trouble with the government. What music did you guys bond over initially?
Kate: We all love Peter Gabriel, Kate Bush was one of the first we spoke about. Then later Hampus introduced me to King Crimson, who I now absolutely love.

Hampus: When we met that first night we were talking a lot about Swedish music and how much Kate liked that she didn't actually know was from Sweden.

Kate: I love Miike Snow, I love Robyn, the Shout Out Louds, Jose Gonzalez. So many people where they were like, "Oh he's Swedish," and I was like, "He sound American! What the hell!"
What do you each feel you bring to the band?
Oskar: We kind of have everything within the band: production and pictures and lyrics. Also, for our own sake, it's kind of self-nurturing not to use labels within the band. We work as a family—everybody has a responsibility for everything.

Markus: One thing we all have in common is that nobody has an idea that they actually like until the other three say it's cool.

Hampus: It's like we don't believe in ourselves, but I think that doubt and limitation and negative stuff can be very positive. Usually if one of us does something really good, they don't see that it's good. We are based on each other's support, and discovering things in each other.
Beyond each other, what would say has a big impact on your music?
Hampus: Film and food.

Kate: Like right now this fried chicken is so good! It's my favorite thing. Do you want one of these?
I'm good, but thanks. What films or directors do you like?
Oskar: Any director who is able to invent a world, that's totally unique. People like David Lynch or Stanley Kubrick. Or David Cronenburg, Sofia Coppola. Their own universe. It's very inspirational because you think about all the different ways you can create world in our videos or photos. Soundtracks are amazing to listen to.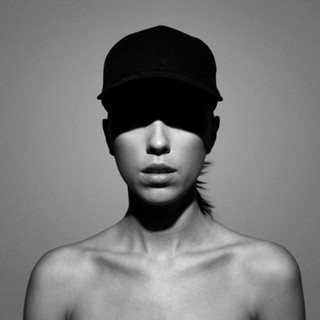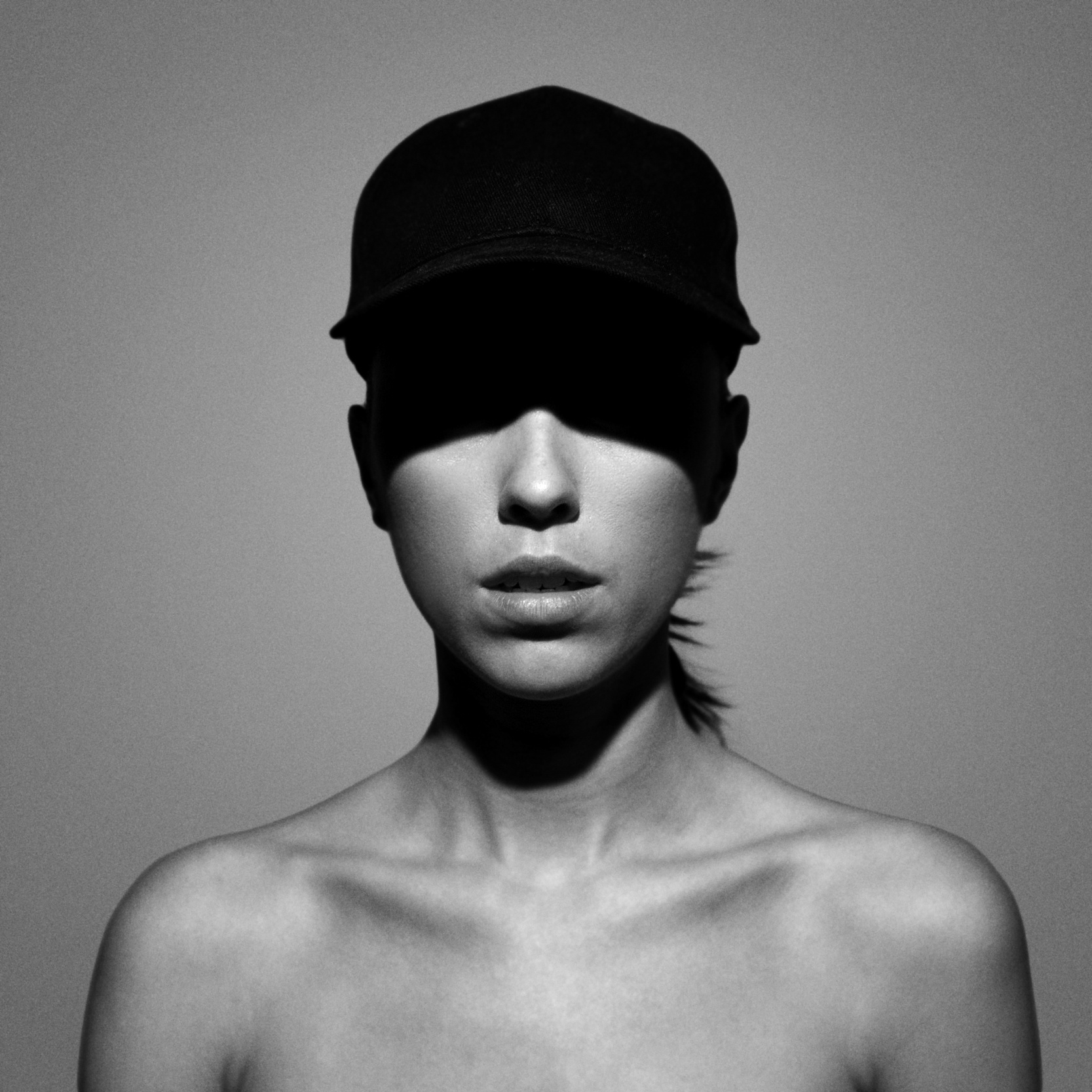 When you were younger who did you look up to?
Oskar: This is a very boring answer but if you look at contemporary artists, it's sort of a trap to like somebody that maybe does the same thing as you and try to sort of imitate it. Sometimes we say, no we won't do it this way because its already been done. We wanna contribute something that's not been done, so that should be the core of music being created.

Kate: I remember a time in my life when I was absolutely obsessed with the Red Hot Chili Peppers, but not because of their style, just because of the world that they created. It had such a huge part to do with the way the bass and then Anthony's style of singing. Blood Sugar Sex Magic is one of my ultimate favorite albums. Prince was also someone I loved. Now as I get older, to say Prince in terms of style—he's so over the top and out there, with the ejaculating guitar and all of that—I would never imagine myself doing that! I've never had a girl style icon. It was all people that I loved their music, I loved, Janet Jackson, but in my head all I can think of of her style is denim and that guy holding her boobs!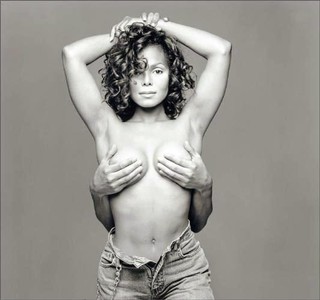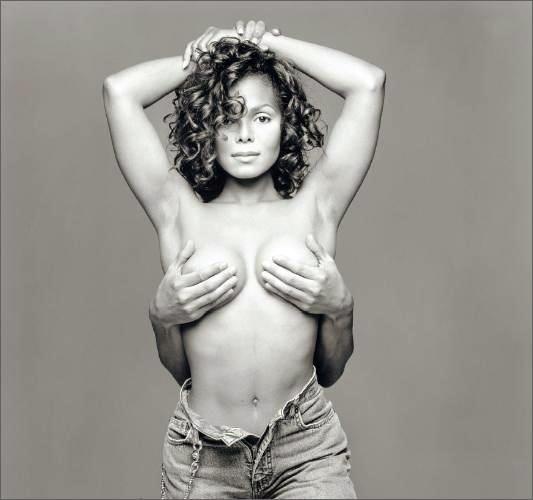 Let's revisit this. Yup. Still good.
What about any designers that you love?
Kate: I love Alexander Wang, but this is all recent stuff and there's some really cool Swedish brands that I've just been introduced to The Local Firm, it's right next door to my studio. I love Rick Owens and Australian designer, Dion Lee.
So it is all stuff that kind of feeds into your music?
Kate: Yeah I like strong clothes that aren't not boring. Minimalism is good, but I like it when you look a bit closer and there's a surprise.
Kate Boy's Tour Dates
09.10 – Brooklyn, NY – Glasslands
09.11 – New York, NY – Mercury Lounge
09.12 – Washington, DC – U Street Music Hall
09.13 – Boston, MA – Great Scott
09.14 – Los Angeles, CA – Echoplex
09.16 – San Francisco, CA – Rickshaw Stop
09.18 – Portland, OR – Holocene
09.19 – Vancouver, CA – Biltmore Cabaret
09.20 – Seattle, WA – Barboza
Style Stage is an ongoing partnership between Noisey & Garnier Fructis celebrating music, hair, and style.