The Newtown Sessions - Mac DeMarco
The first installment of Newtown Radio's new bi-weekly video series features Canadian sleaze-king Mac DeMarco.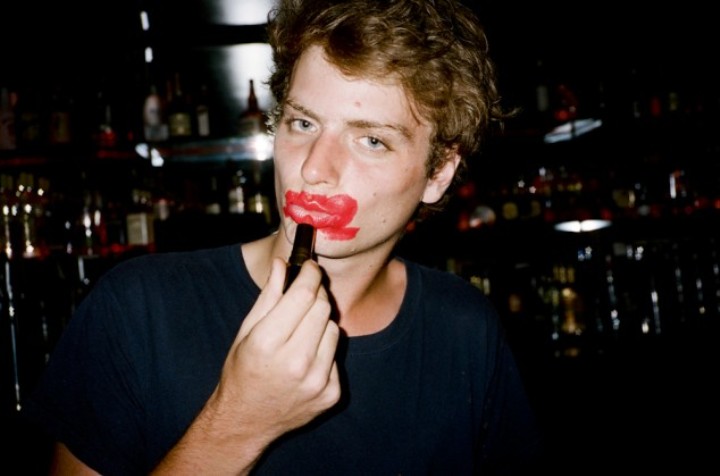 The Newtown Sessions is a new bi-weekly in-studio series, brought to Noisey by our friends over at Newtown Radio, the Brooklyn-based online radio station.
When Mac DeMarco's tantalizing debut Rock and Roll Night Club first made its way onto our radar, we knew we should take notice. The 12" (released earlier this year on Captured Tracks) had a juicy, sleazy sound that caught our attention and left us salivating for more.
Once new singles, as well the announcement of a forthcoming proper full-length release, surfaced, we were dying to get him in to perform at our studio. What we've heard so far from Mac DeMarco 2 showcases the artist - who writes, produces and sings on all of the the songs off the album - in a more mature light. The songs are cleaner and more crisp, without losing his signature garage fuzz that we first fell in love with.
On the day of our session with DeMarco, we were pleasantly surprised by not only his promptness (homeboy even called us to let us know he was en route - ON TIME - shocker!) but his genuine and congenial demeanor. Mac even brought us a copy of Mac DeMarco 2 on wax - hand signed by all members of the band.
Through the course of the next couple hours, Mac played nine tracks off his first two albums, casually chatting with our crew throughout. The only time he was anything by a true gentleman was when he ripped on our engineer for wearing a Red Sox hat.. but if you knew our engineer you would agree that he probably deserved it.
It was hard to whittle down the whole set to the best tracks to showcase. We settled on "Ode to Viceroy," which is about his favorite Canadian brand of cigs, "Freaking Out the Neighborhood," a tune about living with his parents, and finally Rock and Roll Night Club stand out "Baby Wearin' Blue Jeans," a stringy homage to vintage blue jeans.
Stream Mac DeMarco's entire Newtown Sessions performance right here.