Watch Protopunk Pioneers Rocket From the Tombs Rifle Through "Coopy (Schrödinger's Refrigerator)"
The new video from the Clevo group that gave birth to Dead Boys and Pere Ubu may give you the munchies.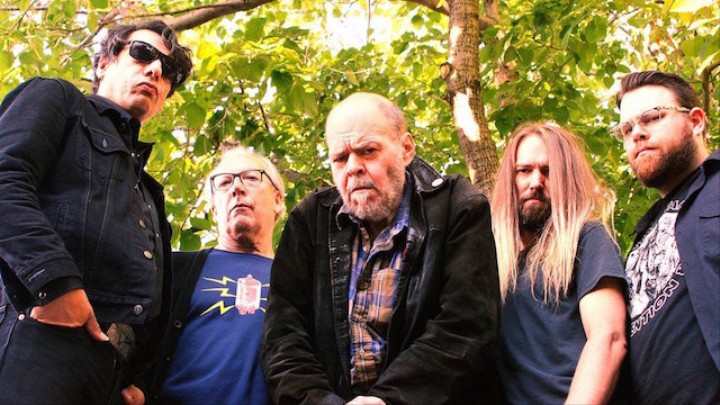 Before Dead Boys and Pere Ubu was Rocket from the Tombs, the Cleveland protopunk favorites Rocket from the Tombs raged through tracks that would eventually become "Sonic Reducer," "Final Solution," and others, changing the course for music as we know it. In 2003, the short-lived band was resurrected, and has made appearances in the years since, and now comes a new LP in the form of Black Record due on November 13. The radio edit of "Coopy (Schrödinger's Refrigerator)" is the subject of a video, and is available here for the first time. Preorder your copy and get the track as a download immediately.
Rocket from the Tombs are on the road in the US soon. Catch them at the gigs below.
ROCKET FROM THE TOMBS on TOUR
01 Dec: Empty Bottle, Chicago, IL
02 Dec: The Pike Room at The Crofoot, Pontiac, MI
03 Dec: Beachland Ballroom, Cleveland, OH
05 Dec: Monty Hall, Jersey City, NJ
06 Dec: Baby's All Right, Brooklyn, NY
07 Dec: Rock and Roll Hotel, Washington, DC
08 Dec: Brighton Music Hall, Allston, MA
12 Dec: The Brewhouse @ London Fields Brewery, London (UK)
13 Dec: Brudenell Social Club, Leeds (UK)