Listen to the First Song Off of Banner Pilot's New Album
The melodic Minneapolis punks have returned to get drunk in the springtime with 'Souvenir'.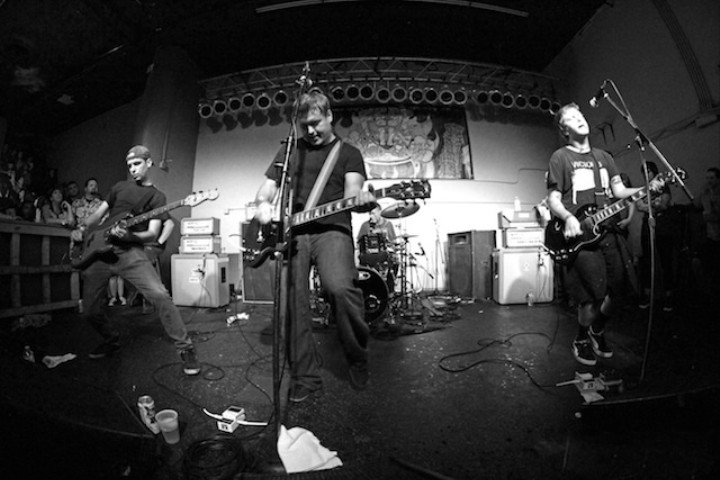 Photo by Denise Borders
Minneapolis is a sleeper city for punk rock. So many killer bands have come out of there. Maybe it's the cold temperatures, maybe it's the midwestern accents, who knows. For whatever reason, it's a breeding ground for good bands. Off With Their Heads are from there, Dillinger Four can usually be found drunk at the Triple Rock, and of course, there's that other Paul Westerberg band, whatever their name is. But let's not ever forget Banner Pilot.
The MN four-piece have a new album called Souvenir out on April 15 from Fat Wreck and you can listen to the first song, "Modern Shakes" below. Also, catch them on tour. Buy them a drink and maybe they'll they'll thank you with some of those famous midwestern manners. Or maybe they'll tell you to fuck off. What do we know?