Sleeping Bag and Rozwell Kid Made A Bromance Record
Stream their collaboration record, 'Dreamboats'.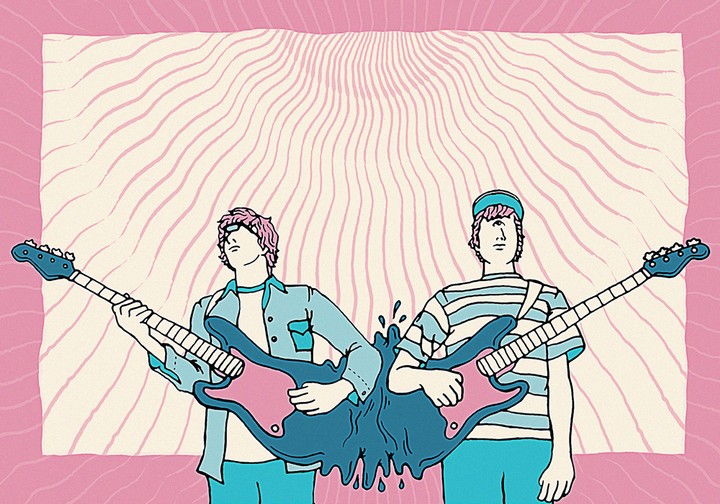 There's a real bromance going on between Sleeping Bag and Rozwell Kid. The two bands met while on tour in Pennsylvania, exchanged information, started texting each other, and well, one thing led to another and here they are with Dreamboats, their split record. Although, a "split" implies the two could bear to be apart. Dreamboats is actually more of a collaboration based on material Dave Segedy of Sleeping Bag and Jordan Hudkins of Rozwell Kid wrote together over a series of email exchanges. Awwwww.
Dreamboats will be out later this month from Jurassic Pop Records and you can stream the lovefest below.