Rey Pila's "Ninjas" Is the Soundtrack to a Movie Montage and You're the Star
Dress like Daniel Larusso, kick some ass, get the girl.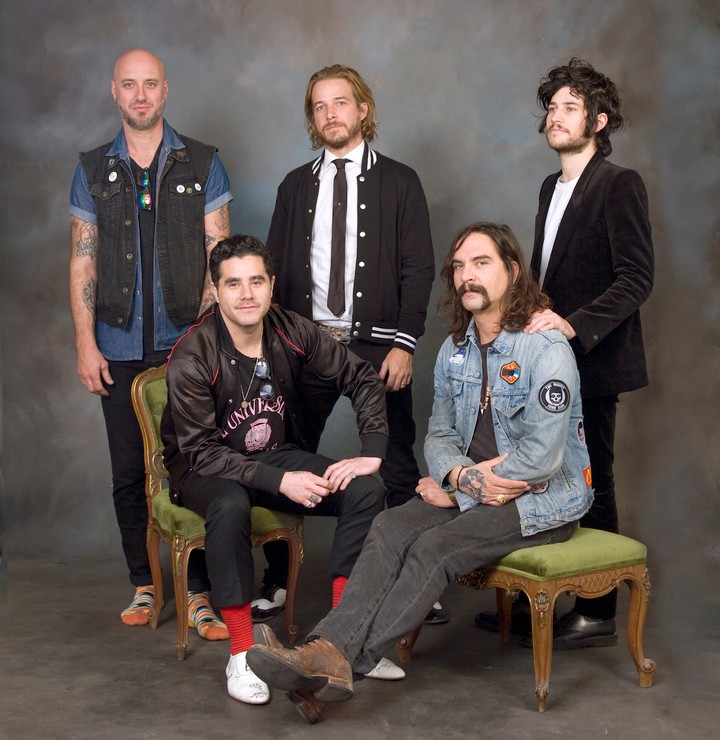 Before you say anything, yes, we know Daniel Larusso is the Karate Kid and not a ninja, but this new Rey Pila track is 80s movie montage-tastic, replete with menacingly propulsive synths, and a fist-punch in the air awesome chorus, with just the lightest touch of longing. It's the first song lifted from the Cult Records-signed band's forthcoming EP, Wall of Goth (out on April 28th) and it's another Julian Casablancas-produced number. In fact he produced the whole EP, alongside Shawn Everett, laying down the tracks in New York at the end of 2016.
"We were instantly drawn to 'Ninjas' from the beginning, with its Nintendo-beatbox and Judas Priest nostalgia," explain the boys. "Julian always mentioned it has some sort of "I wanna dance like nobody's watching" magic. We can't wait to share the whole Wall of Goth EP with the world.
Listen below.