Cale Tyson's 'Careless Soul' Is Funky, Fantastic, and All About Being a Bad Guy
Listen to the Nashville-by-way-of-Texas artist's second album now.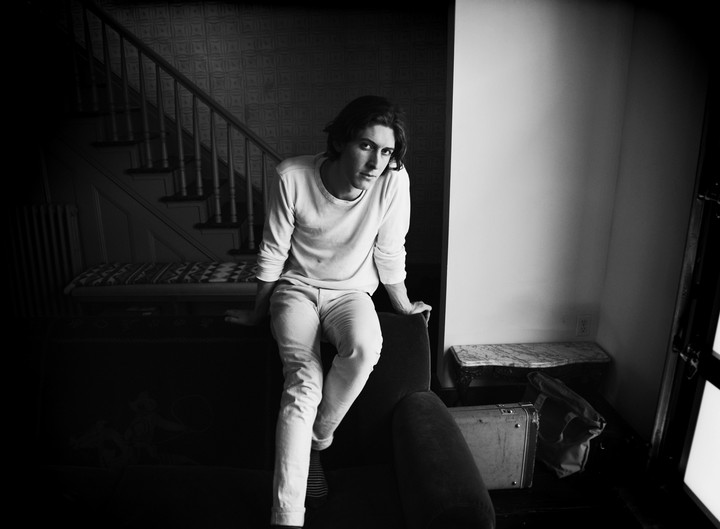 "Don't move in with your boyfriend or girlfriend too early," Cale Tyson warns me over the phone. He's calling from his temp job in Nashville where he says he just looks at Excel spreadsheets all day to make sure one set of numbers matches the other set of numbers. "Pretty exciting stuff," he says.
The Fort Worth, Texas native sings damn good country music, even though he didn't have a "traditional" country upbringing. But you'd never know by listening to his previous work. On Careless Soul, Tyson still hangs onto the country sound he gained notoriety with, but he incorporates more of the countrypolitan sounds of the seventies—think George Jones or Dolly Parton—with big horn sections, swirling string arrangements and glittering choruses. But, despite his success, he plans to move away from it on the next record. "I think a lot of people, a lot of the worst kinds of country singers—I mean this with all due respect—they're like ''f you're gonna play country music you gotta be y'know, the country-est country bumpkin,'" he tells me. "But when I fell into country, it was only because I fell in love with the songwriting and I fell in love with the performances, and the musicianship."
Over the 12 songs that make up Careless Soul, Tyson sings about just being a person trying to figure out this whole "romance" thing. On "Somebody Save Me," he wrestles with wanting to be a better person to his partner but being unable to exert the self-discipline necessary to stop filling those lonely nights with someone else. "Careless Soul," the song that directly follows that and shares the same name as the album, acknowledges this lack of self-discipline, almost as if to say to the listener that she should have known what was going to happen when she met him.

Throughout our chat, Tyson reiterated that these songs are him trying to emulate the sound of those country artists he fell in love with, and it shows. Drinking, lying, cheating—they're all classic staples of the genre, and they're all here. Check it (and some tour dates) out below. The album is officially out on July 14 via At Last Records.
Check out his tour dates here.