Sleep's New Song "Leagues Beneath" Is an Aquatic Doom Epic
The stoner metal titans drop a 17-minute-long new song for the Adult Swim Singles Series that's somehow even heavier than their last album.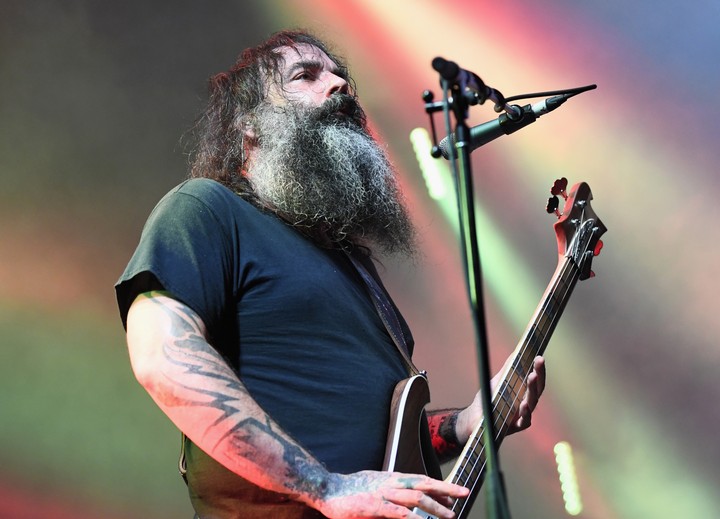 Photo by Emma MacIntyre/Getty Images for FYF
The total return of Sleep was one of this year's most joyous events in heavy music, and last month's The Sciences is as capable and crushing as the band's previous pioneering work. It turns out that they weren't done with us yet, however, dropping an aquatic colossus of a track via Adult Swim's Singles Series called "Leagues Beneath" today.
Sleep only do "big," and the 17-minute-long epic is possibly bigger than anything on The Sciences, as the band has their guitars tuned even lower than their standard C tuning (it's in B, in case you're curious) and abandon groove entirely for the first few minutes, content to let the guitars detonate in the void like depth charges. Al Cisneros' bass undulates and bops underneath the many wailing solos before a quieter, honest-to-god psychedelic breakdown (complete with Pink Floyd-ish sonar beeps) ushers the song out. It's a voyage. Listen to "Leagues Beneath" below.
Phil is on Twitter.
This article originally appeared on Noisey CA.