Karen Elson Dives Into Her Darkness and Her Light with "Call Your Name"
After seven years the model/singer returns with her second LP—a follow up to the Jack White-produced 'The Ghost Who Walks.'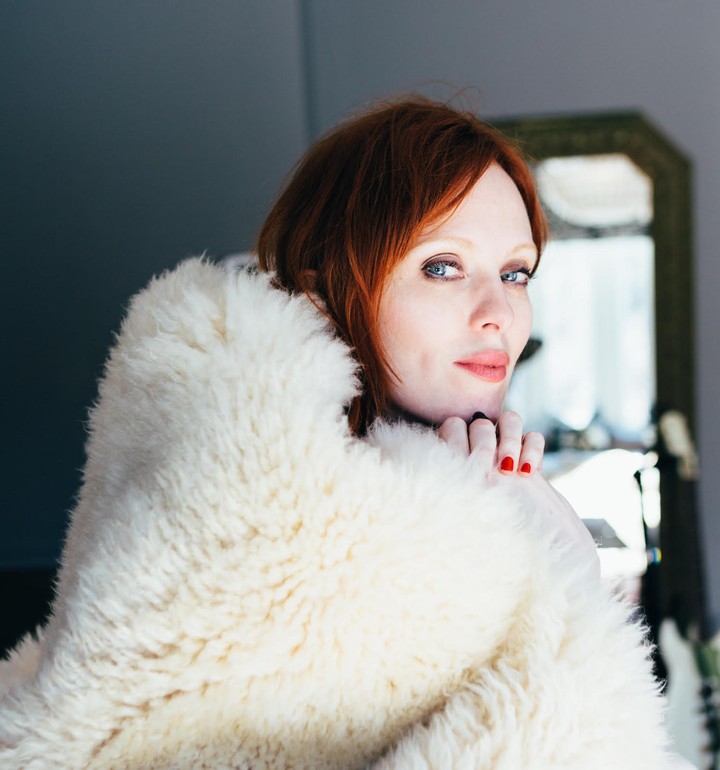 Karen Elson: model, mother, one-time leader of The Citizen's Band—the mid-aughts, NYC-based politico-cabaret act whose revolving cast of artists/actors has included the likes of Maggie Gyllenhaal, Zoe Deschanel, and The Cardigans' Nina Persson. It was seven years ago that the Oldham, England-born multi-hyphenate emerged with her debut album, The Ghost Who Walks—a record she wrote sequestered away, hiding her dramatic, country-noir pop from her then husband Jack White (he eventually produced her first full length). Now its follow up is imminent: Out on April 7th—via H.O.T Records Ltd. / 1965 Records (PIAS)—Double Roses is a reflective, ethereal record, a-swirl with harps, strings, and dusky brass, her dramatic, often piano-driven torch tunes are offset by the rootsier, country-burnished cuts. Of course at each song's center is Elson's effortless tones—by turns vulnerable and soft like a split peach, slinky like a Russian Blue cat, sexy like a silk slip left on the bedroom floor. Below is the premiere of the first proper single lifted from this collection. Produced by Jonathan Wilson (Father John Misty, Conor Oberst) and The Black Keys' Pat Carney, "Call Your Name" will find favor with fans of The Pierces and Mazzy Star alike.
"Originally, when I wrote 'Call Your Name,' I wanted it be a duet, but I realized that the song is about the two sides of me; the dark and light battling each other," explains Elson. "Sometimes you have to look in the mirror and realize that no-one, in essence, can save you from yourself! Its also a question of my identity, who am I when you strip away the smoke and mirrors."

Listen below: