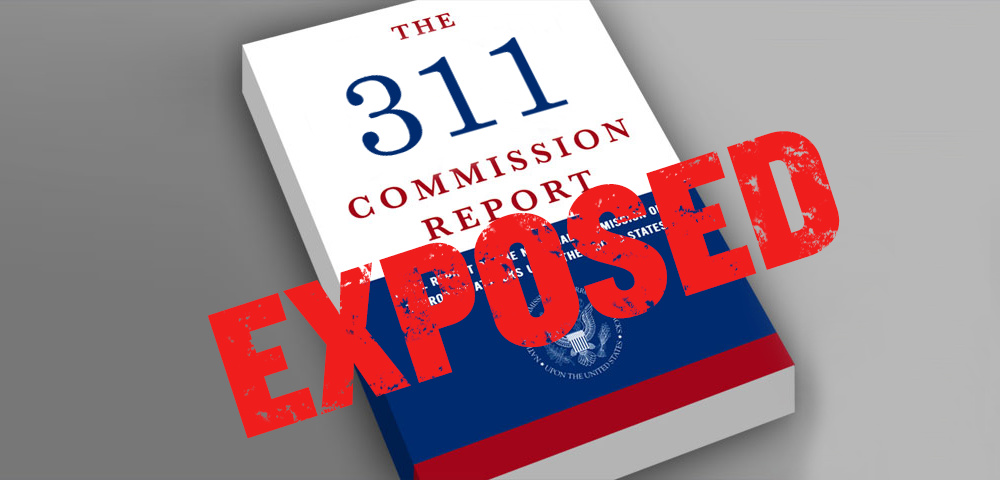 The powers that be have worked very hard to keep their involvement in 311 a secret. Records have been destroyed, data has been classified, and bleached dreadlocks have been shaved.
Nearly twenty-five years after the tragic formation of white Nebraskan "funk-rap" quintet 311, skeptics continue to question the official story, and whether or not the group's establishment was truly based on a shared desire to make, in their words, "heavy guitars with reggae or dancehall, or something jazzy [source]." The official story of 311 (as put to paper in the 311 Commission Report) reads like a traditional bildungsroman, as Nick Hexum moved a rag-tag bunch of Jolt-swilling speed-reggae freaks from Omaha to Los Angeles and skyrocketed to the top of the charts off of singles like "Amber," "Down," and "Beautiful Disaster." But this story, as we will prove to you on this page, is nothing but a cruel fable, designed to spread confusion and terror across this nation.
Some may slander me, and this editorial institution, for turning over too many rocks, pointing fingers where they don't belong. But I'm a Journalist, and when our culture questions official stories, stories where the system has a clear motive and means for execution, we are exercising our rights as Americans. I would remind those who would defame me that this is my duty as a patriotic American. And, in 2013, if you aren't aware that 311 was an inside job, you invite the system to continue brutalizing its populace, flying a "false-flag" operation against a civilian populace, and for this, J'accuse!
Any serious investigation into 311 has been delayed, underfunded, and set up to fail from start to finish. The powers that be have worked very hard to keep their involvement in 311 a secret. Records have been destroyed, data has been classified, and bleached dreadlocks have been shaved. But here, for the first time ever, I'm going to blow the lid off the 311 conspiracy once and for all.
NO BAND COULD PRODUCE SUCH GARBAGE WITHOUT HIGH-LEVEL ASSISTANCE
Since the late industrial period, when mass-production of guitars democratized the performance of popular music, there has been no band that has sucked as much as 311. Pulling off epic shittitude of this magnitude requires resources that no band of Omaha townies (one of whom is known only by the alias P-Nut) could possibly posses. Even a musician with no talent, one who barely knows how to hold his or her instrument correctly, ends up sounding at least endearing, whereas 311 ends up sounding like a garbled mix of yacht rock, UB40, and the turdier end of the Deftones. It's a recipe for disaster - some might say "Beautiful Disaster" - that is literally beyond the mental capacity of 311. Inside job.
THEY HAVE AWFUL FANS
To prove this, Noisey HQ has developed an algorithm to parse your Facebook feed and unveil the 311 fans in your midst. Click RIGHT HERE to tear the mask off your Facebook friends who "like" 311, and behold a grotesque parade of Airwalk-wearing pseudo-bohemian ne'er-do-wells, a soul patch on every chin.
THEY OWN AN ISLAND
Melody Key Island is a privately owned island off the coast of Florida which, as of 2012, is the fifth most expensive island on the planet. It is owned by none other than Nick Hexum, the nasal-throated dickhead who fronts 311, and whose voice is not best suited for singing. But it goes deeper. Hexum changed the name of the island when he purchased it in 2011. It used to be named "Money Island," either a reference to its exorbitant cost (Hexum reportedly bought it for nearly $5 million dollars), or the true reason behind all of 311's activities: The smothering of the lower and working classes.
Satellite images of the island reveal little, but rumors have circulated that Hexum uses the island for Illuminati mind control operations, which brings us to our next point…
311 RECORD COVERS ARE CLEARLY ILLUMINATI MIND CONTROL

Universal Pulse. 2011

Don't Tread On Me. 2005
THEIR NAME IS A POLICE CODE
This is such a commonly known fact that police officers speak about this openly. 311's name is taken from the police code for indecent exposure, or "the deliberate exposure in public or in view of the general public by a person of a portion of portions of his or her body, in circumstances where the exposure is contrary to local moral or other standards of appropriate behavior." 311 had insider information from the Nebraskan police authorities, and we can only assume that this chain of information went straight to the top of the CIA, FBI, NAACP, AARP, and any other amount of shadowy acronymic institutions.
THEIR NAME IS A KKK REFERENCE
K is the 11th letter in the alphabet. Say it three times and you get three K's. 3 x K = KKK. 311 = KKK.
THREE TIMES 11 IS 33, AND THREE TIMES THREE IS NINE
Think about it. 311 = 911.
FOR PSYCHOLOGISTS, THEIR NAME MEANS YOU'RE EITHER ABOUT TO MENSTRUATE, OR TOO CRAZY TO CLASSIFY
In the DSM-IV, 311 is the numerical code for "Depressive Disorder NOS." This categories includes disorders with "depressive features that do not meet the criteria for Major Depressive Disorder," such as Premesntrual Dysphoric Disorder and Post Psychotic Depressive Disorder of Schizophrenia. This sheds light on the band's main weapon against any form of attack: Repeat exposure to their music inherently causes such blind and severe depression that any attempt at snuffing them out is impeded by severe, unclassifiable sadness. In other words, their music bums you out hardcore, because it sucks, dude.
THEY HOST AN ANNUAL RECRUITMENT INITIATIVE ABOARD A CARIBBEAN DEATH CRUISE
On March 1, 2013, the luxury cruise liner Norwegian Pearl will depart from Miami, headed for the Great Stirrup Cay. This is the third installment of the mysterious 311 Caribbean Cruise. Little is known of this floating Abbottabad except that it features "various intimate venues and gorgeous spots to relax, bond, and celebrate with your 311 family." A bald-faced recruitment initiative, survivors of the cruise have reported bizarre hazings and disturbing psychological questioning, aimed at breaking down participants' "uptightness" and bringing out their "inner homie."
THEY HAVE THEIR OWN HOLIDAY
Every year, on March 11 (a date chosen by 311 for its numerical association with the band's name), is 311 day. Every year on the same date, the band performs an extended concert for tens of thousands of its deranged acolytes. And each year the concerts get longer: In 2000, the band only played 47 songs. By 2012, 311 Day took place at the MGM Grand Garden in Las Vegas over two days, during which the band performed 79 songs. Another recruitment initiative, fans gather at 311 day events to recruit and train new members, and in some cases run terrorist organizations and/or manage terrorist attacks.
Ben likes the guitar tone on "Down." Follow him on Twitter - @b_shap