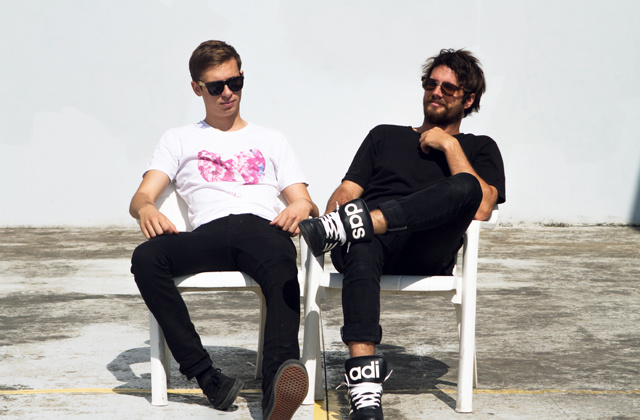 Flume and Sydney-based compadre, Emoh, unite to make some stonking electro.
The only thing matching the pollen count these days is the amount of electronic music blossoming out of the pores of the internet. We've already stated how Australia is developing into a fertile music breeding ground and Flume is definitely one of the chief seed-planters.
What So Not is his side project alongside Emoh and between them they've fostered "High You Are". Reminiscent of late night sweatbox endeavours, it's a stonking, five-minute helping of electro. The percussion sounds like kitchen utensils accidentally put in the washing machine instead of the dishwasher, feminine vocals wispily swoon in and out and that grumbling bassline keeps reminding me that I need to eat. In the best way possible, obvs.
It forms part of the Quack EP that'll also feature Action Bronson, Blood Diamonds and New York export, D Mac, when it arrives on June 25 via OWSLA/Sweat It Out.