Kali Uchis, Bootsy Collins and Tyler, the Creator Made a Dreamy Collab
"After the Storm" will appear on Uchis' upcoming debut album.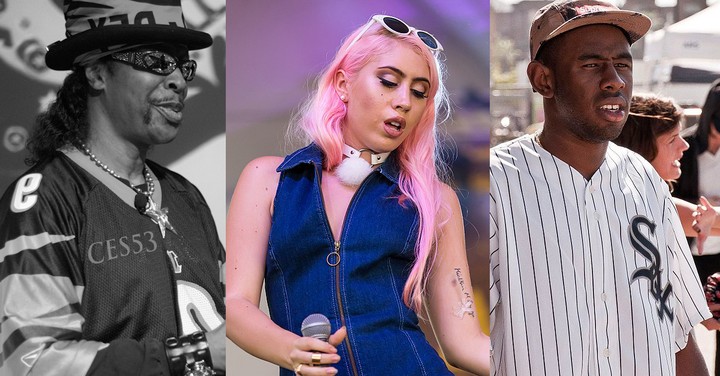 Left via / Centre via / Right via
Last year, Kali Uchis informed us that she'd finally been able to work with Bootsy Collins, a legend who she had long admired. Today, the fruits of that link-up are in the world, and they're made even sweeter by the fact that Uchis' sonic sibling and previous collaborator Tyler, the Creator, is also in the mix.
Their track, "After the Storm" is, expectedly, lush, smooth and soulful – it's the sort of song you feel like you could bathe in and come out moisturised, and with perfectly clear skin (and if you're anything like me, that's a helpful vibe for January). Opened up by Collins so you know it means business, the track meanders along pleasantly, distorting slightly when Tyler's verse comes, before strolling towards its end. "Everybody's hurtin, everybody's goin' through it," intones Uchis on her buttery vocal. And she's right – but I'm not sure anybody has made it sound so good in a while.
Follow Noisey on Twitter.