A$AP Rocky Has Made a Baking Kit Full of A$AP Mob Cookie Cutters
Proceeds from the 'Ginger Bread Mob Cookie Kit' go to the charity founded in the wake of A$AP Yams' death in 2015.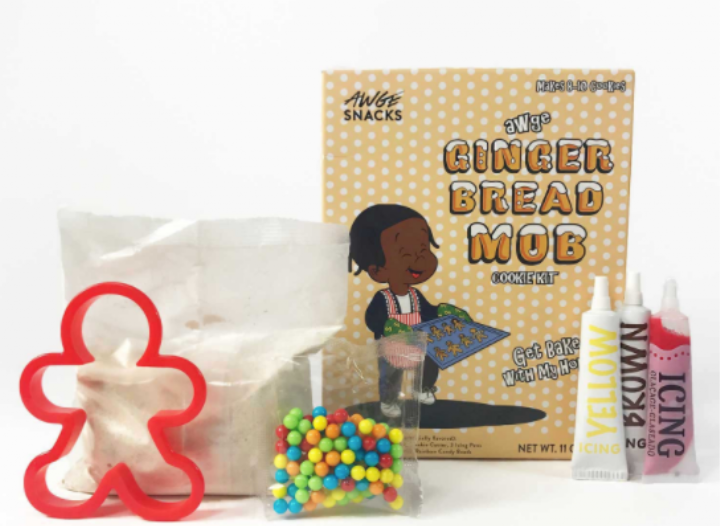 Image via It'Sugar
Christmas merch is always one of the most fun and ridiculous and stupid and cute parts of the holiday news cycle. That's just how life is. We go straight from sometimes good, sometimes underwhelming Black Friday drops right into the bulk of the Christmas songs – shouts to DRAM for his entire festive EP this year – and then into the realm of merch that eases us into the 'not changing out of my pyjamas at all today, thanks' quiet of the holidays. My definite favourite of the festive merch so far this year comes from A$AP Rocky, who, in collaboration with US sweet treat makers It'Sugar, has blessed the world with something very important.
The 'Ginger Bread Mob Cookie Kit' "comes with everything you need to make your very own crew of A$AP homies," including gingerbread mix, a human-shaped cookie cutter, and icing. What more could you ask for? And in the real spirit of Christmas, sales of the kit go towards a great cause: A$AP Mob formed the A$AP Foundation following the death in 2015 of founding member and creative mastermind A$AP Yams. The charity is "Dedicated to the purpose of greater drug abuse awareness + prevention," and "applying methods to minimise the impact of addiction within our communities." The only question that remains: why would you not want to eat A$AP Mob-shaped gingerbread in aid of it?
Follow Noisey on Twitter.