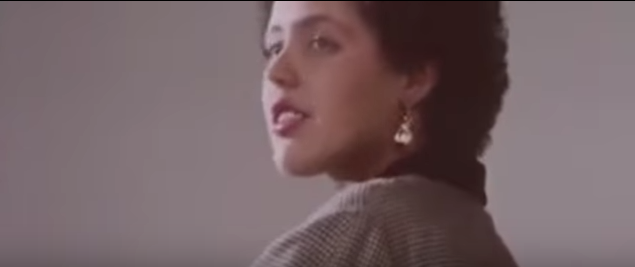 The film, 'Poly Styrene: I am a Cliché', is currently being funded via IndieGoGo.
In the words of the late, great Poly Styrene, "some people say little girls should be seen and not heard." Thankfully, the makers of Poly Styrene: I am a Cliché, a new documentary about the punk visionary's life, strongly disagree. 
The film is currently crowdfunding via IndieGoGo, with a number of perks, including signed film scripts and launch night tickets, available to backers. It's fully endorsed by her family, will be narrated by Poly's daughter Celeste Bell, and seeks to explore the musician's "struggles with misogyny, racism and mental health issues". Its overall aim, therefore, is to tell a story that has largely gone under the radar in the context of UK punk, the history of which is dominated by white men, despite the enormous role played by Poly and X-Ray Spex.
Director Paul Sng says of the documentary, "Poly Styrene remains one of the most original and dynamic voices in popular culture to this day. We're aiming to make a film that reflects her effervescent and vivid life, and provide a fitting cinematic tribute to her legacy as an artist and icon." Sng's got a bit of experience with crowd-funded docs already: his Sleaford Mods film, Sleaford Mods: Invisible Britain, was crowd-funded in 2015 and went on to reach cinemas seven months later.
You can donate to the extremely worthwhile project here, and watch the trailer below:  
Follow Lauren on Twitter. 
(Image via YouTube)