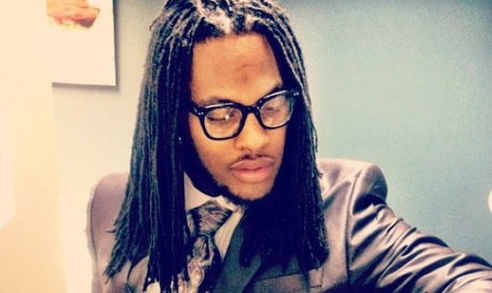 THANK YOU WAKA FOR STAYING IN YOUR LANE WHICH IS MAKING MUSIC TO CRASH YOUR CAR TO.
OH MY GOD.
"DAMN SON! WHERE'D YA FIND THIS?" *INTENSE WHITE GUY VOICE*
THIS IS OFFICIAL TURN UP MUSIC BRUH.I LISTENED TO THIS AT WORK AND WALKED AROUND MAKING GUN NOISES AND FLEXIN ALL DAY. THIS IS THE SHIT I LISTEN TO WHEN I GO WORK OUT AT THE PARK WITH A DURAG AND NO SHIRT ON. NAHMEAN DURAG WITH THE CAPE OUT FLOWING MENACINGLY IN THE WIND LIKE THE FLAG ON A SOMALIAN PIRATE SHIP.
WOW I SAID THE MIKE WILL MADE IT MIXTAPE HAD A COUPLE SONGS THAT SUCKED BUT IT WAS MOSTLY GOOD, THIS ENTIRE MIXTAPE IS PURE CRACK EXCEPT FOR ONE SONG ABOUT COLLEGE GIRLS OR SOME SHIT AND GUESS WHAT? WHEN I'M DRUNK/ON PCP I'LL PROLLY ENJOY THE SHIT OUT THAT JOINT ANYWAY SO IT DON'T EVEN MATTER THAT IT SUCKS. IF YOU LISTENING TO THIS ON SOME HIGH QUALITY HEADPHONES YOU PROLLY MIGHT COULD WALK INTO A ROOM AND START PUNCHING NIGGAS IN THE FACIAL VERY FORCEFULLY NAHMEAN SO I DO NOT RECOMMEND LISTENING TO THIS SHIT PRIOR TO ANY PROFESSIONAL ACTIVITY YOU FEEL ME? YOU DON'T WANNA WALK INTO A BOARD MEETING AND DO THE STONE COLD STUNNER ON SOME ACCOUNT MANAGER NIGGA WHO IS THE NEPHEW OF THE CEO AND SHIT.
THINGS I DID WHILE LISTENING TO "DU FLOCKA RANT 2"
- SKATEBOARD DOWN A HILL VERY QUICKLY
- EAT A SANDWICH WITHOUT OPENING IT TO SEE WHATS IN IT
- DRINK PAINT THINNER
- FIGHT A NO RULES CAGE MATCH AGAINST A BROLIC LESBIAN WITH CORNROWS
- BUY $12 OF FOOD AT CHECKERS WHEN I ONLY GOT $9 IN MY CHECKING ACCOUNT
- HAVE UNPROTECTED SEX
BASICALLY YOU CAN ONLY DO WILD SHIT TO THIS OK? YOU CAN'T GO RETURN LIBRARY BOOKS LISTENING TO WAKA FLOCKA, BUT YOU CAN BENCHPRESS A BUICK LESABRE ONTO A NIGGA'S HEAD. IM GONNA BE HONEST I WAS A LITTLE NERVOUS ABOUT THIS BEING SOME FERRARI BOYZ "I GOT MAD MONEY" TYPE SHIT INSTEAD OF STRAIGHT GUTTER HOMICIDAL ASSAULT ANTHEMS. THANK YOU WAKA FOR STAYING IN YOUR LANE WHICH IS MAKING MUSIC TO CRASH YOUR CAR TO.
I GIVE THIS SHIT 5 PILES OF DUTCH GUTS OUTTA 5 B FLAWLESS VICTORY. MY NIGGA FLOCKA CAME THRU WITH THIS ONE THIS ALMOST COMPLETELY NEGATES THE PETA AD YOU DID BRUH. SALUTE.
STANDOUT TRACK "ANYTHING BUT BROKE" IS THE JOINT OF THE YEAR. I DON'T CARE. GHOST BOY, 30 FOR A MUTHAFUCKIN SHOW BOY, CHEF ON THE MUTHAFUCKIN STOVE BOY, COKE BOY!!!! HAAAAAAANH!!!!! *SHOOTS UP LOCAL PRECINCT*
THE KID MERO only blogs about real shit. You should follow him on Twitter - @THEKIDMERO