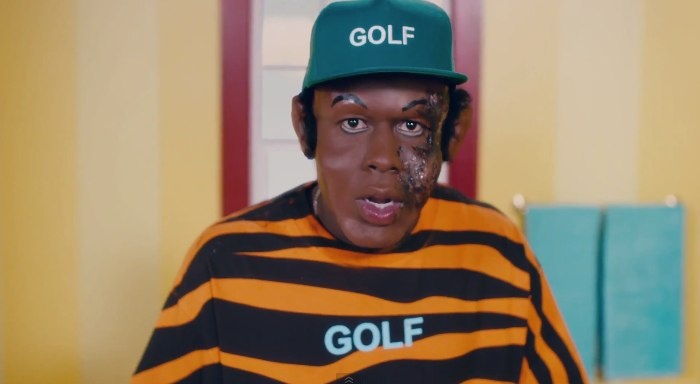 Remember the mind fuck of a storyline that was Tyler's WOLF? Well, there's a film coming out about it.
When Tyler the Creator's WOLF was released, it was clear that some sort of grandiose story line was bubbling beneath the immediate surface of Tyler's back catalogue. The record contained an expansive narrative, which revealed a storyline dating back as far as Goblin and Bastard. In equal parts confusing and exciting, the story essentially boiled down to the foundation of every great story ever, a love triangle, between Tyler, Sam, and a girl called Salem.
(It would take forever to write it all out again, and I can't be bothered to get into it now, so if you haven't read it yet, here's The Conspiracy Theorist's Guide To Tyler, The Creator's WOLF Trilogy, which includes everything you need to know about the greatest rap story ever.)
Now, with the release of the below trailer, the conspiracy theory - which Tyler pretty much proved when he decided to tweet about it - is pretty much a factual theory. It's got Sam and Wolf in the same scene for the first time. We see Sam specifically tell Wolf to leave Salem the fuck alone, tying together the majority of storyline elements that forum fiends have spent the past few months pondering.