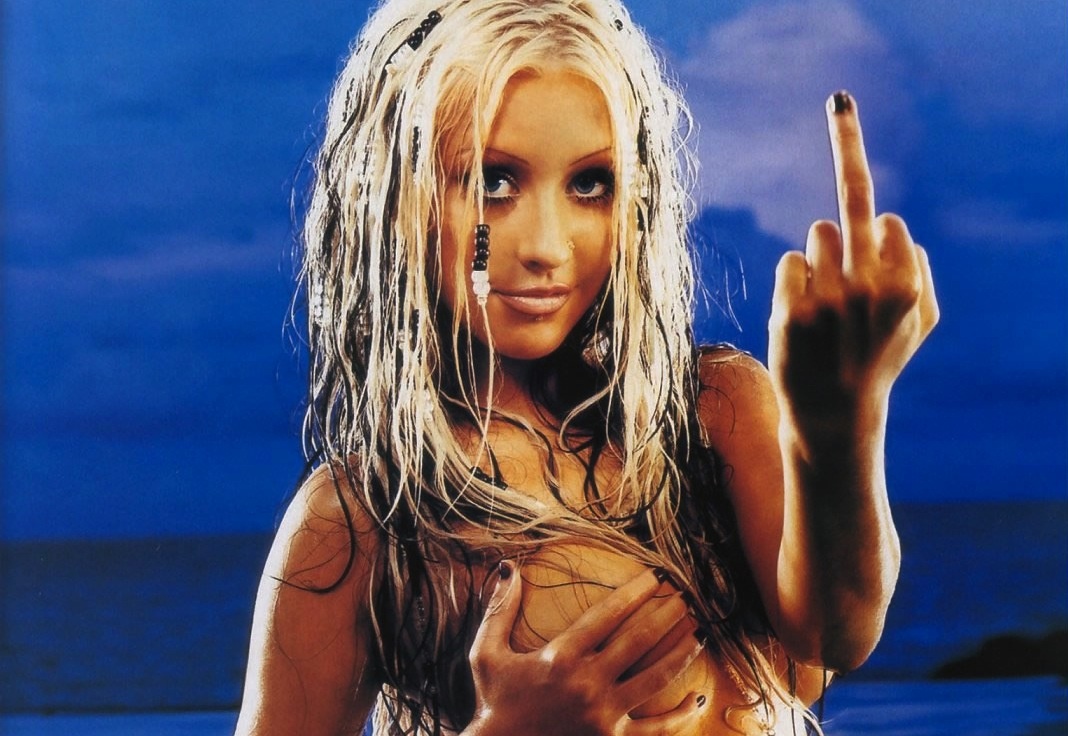 How can you not love the popstar who embraced assless chaps?
At some point between scrolling through a sea of The Voice gifs and rewatching the video of her supposedly perioding down her leg during a funeral, I remembered how long Christina Aguilera has been in the diva with a disturbingly big voice game. While I happily did gym and dance displays to her polite string of debut album hits, it was her second record, with its unmistakeable opening gambit of "too dirrty to clean my act up", that had me falling hook, line and sinker for the pop princess gone bad. So here's everything I know about her.
THE TIME SHE HATED BRITNEY SPEARS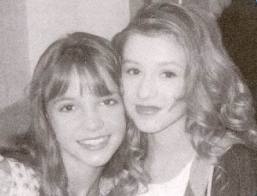 Timing and blondeness meant the two Disney school graduates were always going to be pitted against each other, but while I loved and would still maim someone for Britney, I always kinda rated the constant air of eye-rolling Aguilera had in comparison to Britney's overexcited Yorkshire terrier persona. While Spears' camp went H.A.M with the creepy paedo innuendo for her debut, Christina kept her sultriness pretty low key with singles "Genie in a Bottle" (wanna rub me the right way...alright lads), "Come on Over" (I'm not just talking about yo' sex-shoo-ality...I'm also talking about fingerbanging) and "What A Girl Wants" (what a girl needs...is for you to put the ball-gag on)
BUT THEN, Y'KNOW, SHE RELEASED "DIRRTY"
I remember a group of us spending our entire lunchtime in the IT room waiting for this video to buffer, only to sit there in stunned silence as we saw the formerly (kinda) angelic Christina slamming her genitals around so ferociously, I thought I might get pink eye via the internet (great stuff from 1:50 onwards BTW.) I then came home from school and my dad was doing exactly the same thing as it played sheepishly on The Box.
It wasn't long before LOL-haters decided that maybe it was a bit too flesh happy for daytime MTV and it was swiftly ushered into x-rated screening hours. But, I mean, once you're over how excellent the video is as a whole it's like...WTF, ASSLESS CHAPS? And then WTF, REDMAN? Like, not only was the featuring rapper allowed to have a lengthy grope of the the newly anointed "Xtina", but the featuring rapper was frickin' REDMAN shouting about Brick City and Bernie Mac. WHO OKAYED THIS?
What followed was a glorious flurry of saucy lads mags shoots, verbal shots fired at her parents, mashing her backing dancer and nipple piercing paparazzi shots. And that, Miley Cyrus, is how you fall off the pop princess wagon.
THE TIME SHE HAD HER STANDARD PROCEDURE DISNEY BREAKDOWN WAY LATE
Post divorce and pre discovering comfort eating, Christina did what every bored and vaguely unhappy young woman does: drank like she didn't want to live. Shortly after "tripping" at the Grammys (FROM BEING STEAMING DRUNK IDK ALLEGEDLY) Aguilera was arrested for public intoxication with her boyfriend Matthew Rutler. Fun-vacuum Pink took some time away from making PETA flyers to fire shots at Aguilera, tweeting:
Out of myself, Britney and Christina – didn't everyone think I was gonna be the troublemaker? Look Ma!!! No cuffs!!!
Honestly Pink, I always thought you were going to make ugly femrock for Australian divorcées to listen to while they chomp down on another bottle of Celexa. Should have put a bet on. Fortunately for Aguilera she soon learned to get shitfaced with some decorum and now she just slams cocktails on the weekend surrounded by a wall of security.
BUT ALSO THE TIME SHE WAS HAPPILY MARRIED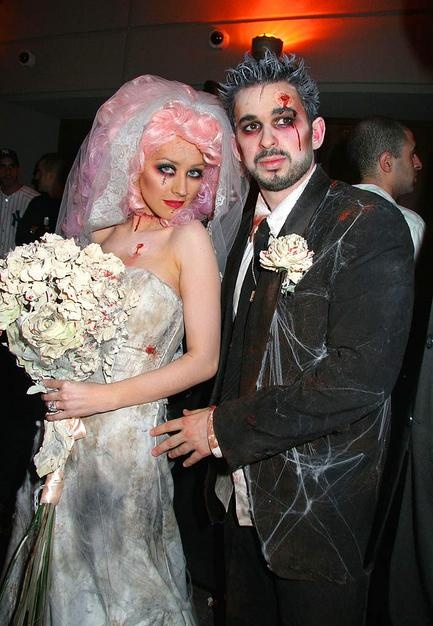 While her counterparts were busy shaving their heads and racking up DUIs like they were collectable Panini stickers, Christina married her long term beau, Jordan Bratman. Then she stepped it up a notch by having a kid and wearing shit that covered her whole body but wasn't, like, a wipe-clean catsuit. Everyone was all, "YOU GO GIRL, YOU TAKE YOUR KID TO THE PLAYGROUND LIKE A NORMAL FUNCTIONING PERSON" but also "n'aaawww, Christina got boring". It was during her boring era that Aguilera released retro inspired Back to Basics which, while it may have received a sort of lukewarm response, is was actually filled with some massive tunes. I'm telling you, listen to "Ain't No Other Man" and tell me you don't magically know every ad lib and inclination in it.
Seriously, what in sweet eyeliner is happening here? You're only really supposed to use that many layers when you're priming masonry.
THE TIME SHE WORE THIS
"Your highness, I've finished cutting the ass cheeks out of all your trousers. What would you like to wear?"
"It's okay assistant number two, I just found this old scarf under a lorry and have already rubbed myself down with engine oil."
"I see, sorry for interrupting Ms Aguilera."
"Thank you. Please close the door once you've finished crawling out of the room."
THE TIME SHE GOT "FAT"