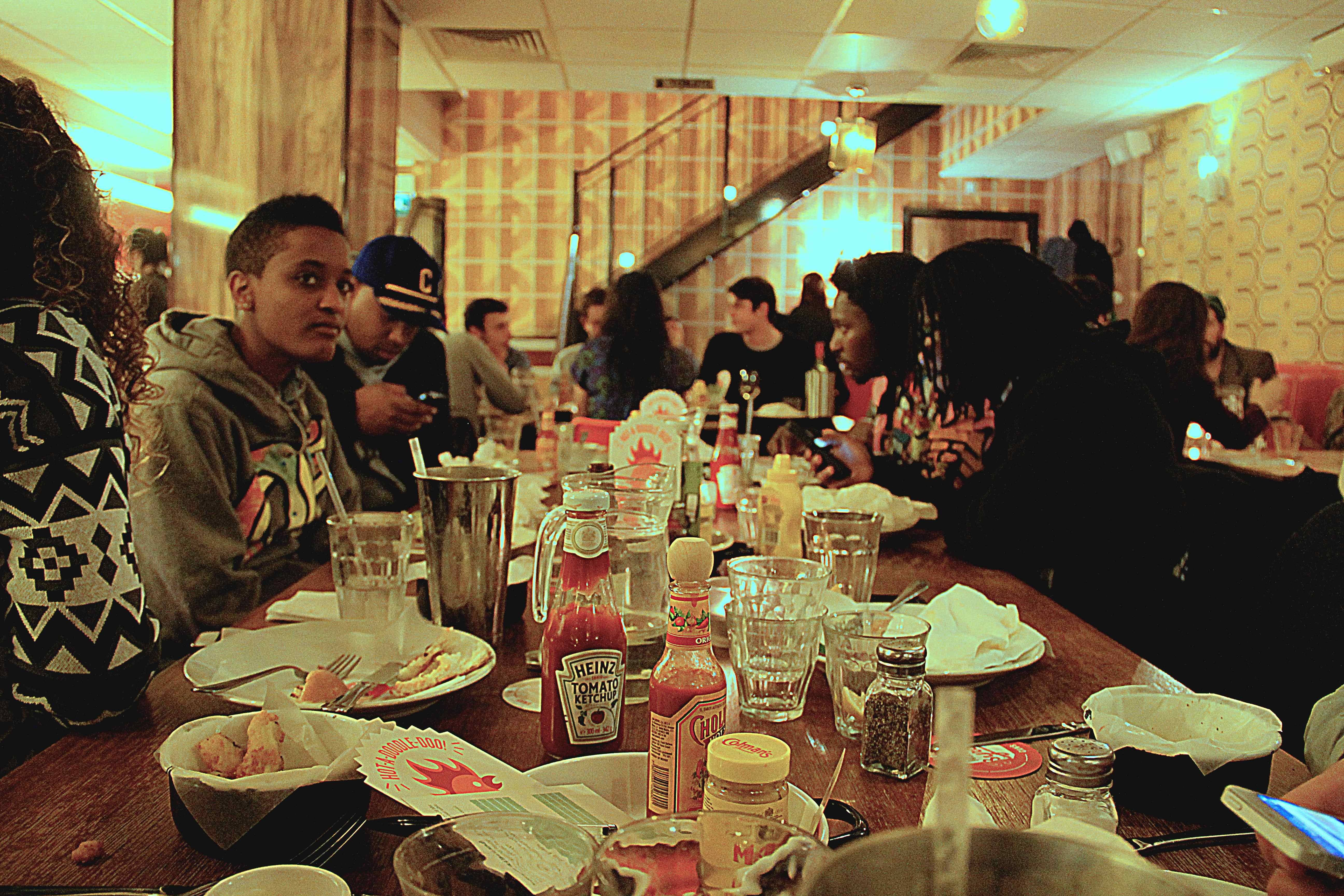 I met The Internet a while back in LA when Syd was 17 and making beats in her bedroom studio. When they come to London, we usually hang out.
I met The Internet a while back in LA when Syd was 17 and making beats in her bedroom studio. Whenever they come to London, I usually hang out with them doing all sorts of crap. This time they were only down for 2 days, to perform at the Gilles Peterson Worldwide awards and the after party.
For those of you who have been in a vortex for the last year, The Internet were formed by two members of Odd Future, Syd the Kyd and Matt Martians. Syd's from Los Angeles. Matt moved to LA but is originally from ATL. I like to do my A-Town accent for him because "gahdamn" is his favourite thing to say.
Pretty much until 2011, they had never left California. Now they are touring all over the joint, hitting the road with the likes of Mac Miller, Chance the Rapper and Action Bronson. Their album Feel Good was released late last year via OF records, and, here goes a bit of name dropping, but artists such as; Talib Kweli, Chad Hugo and Snoop Dogg mess with them which is pretty rad. Even Beyoncé posted their single "Don't Cha". And a Beyoncé co-sign is about as good as it gets.
I started off at KOKO for soundcheck, and after all the hugs and shit we started singing "American Boy" by Estelle while Jameel played the keys.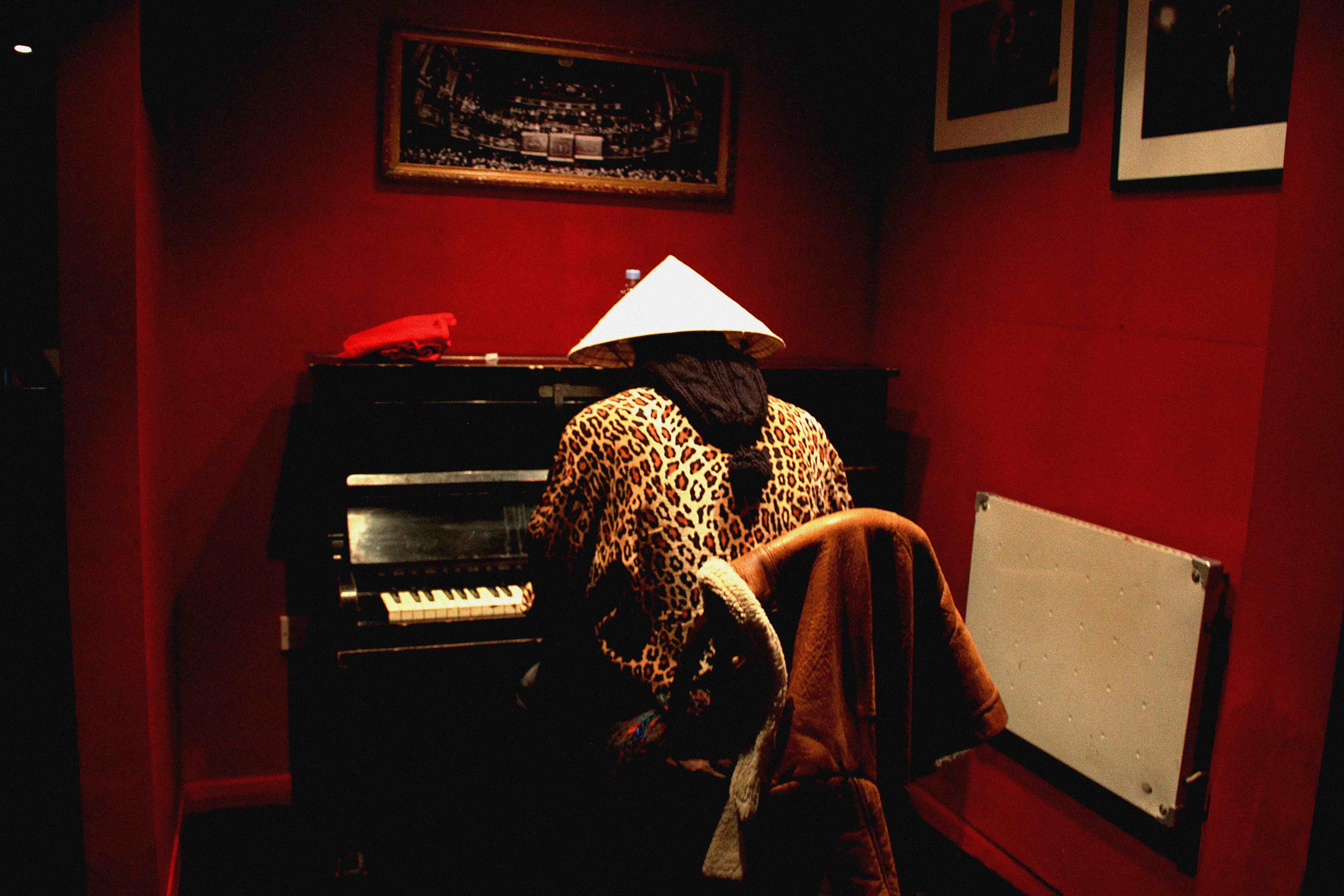 Backstage at soundcheck was mostly waiting and doing a whole load of nothing, including watching bassist Pat and drummer Chris ride on each other about shit that really is irrelevant. "Why did you give me some butt ass lotion bruh?" That kinda thing.
Everyone in The Internet's touring party is waiting for the other to slip up so they can throw in the "hands" ritual. Hands is something I first became aware of when I went to LA and they all called me out on something stupid I did. If you notice someone doing something stupid, everyone says "hands" and the person who did the crime has to get slapped on the hand. Like when you're a kid and you get slapped for being dumb. Makes sense.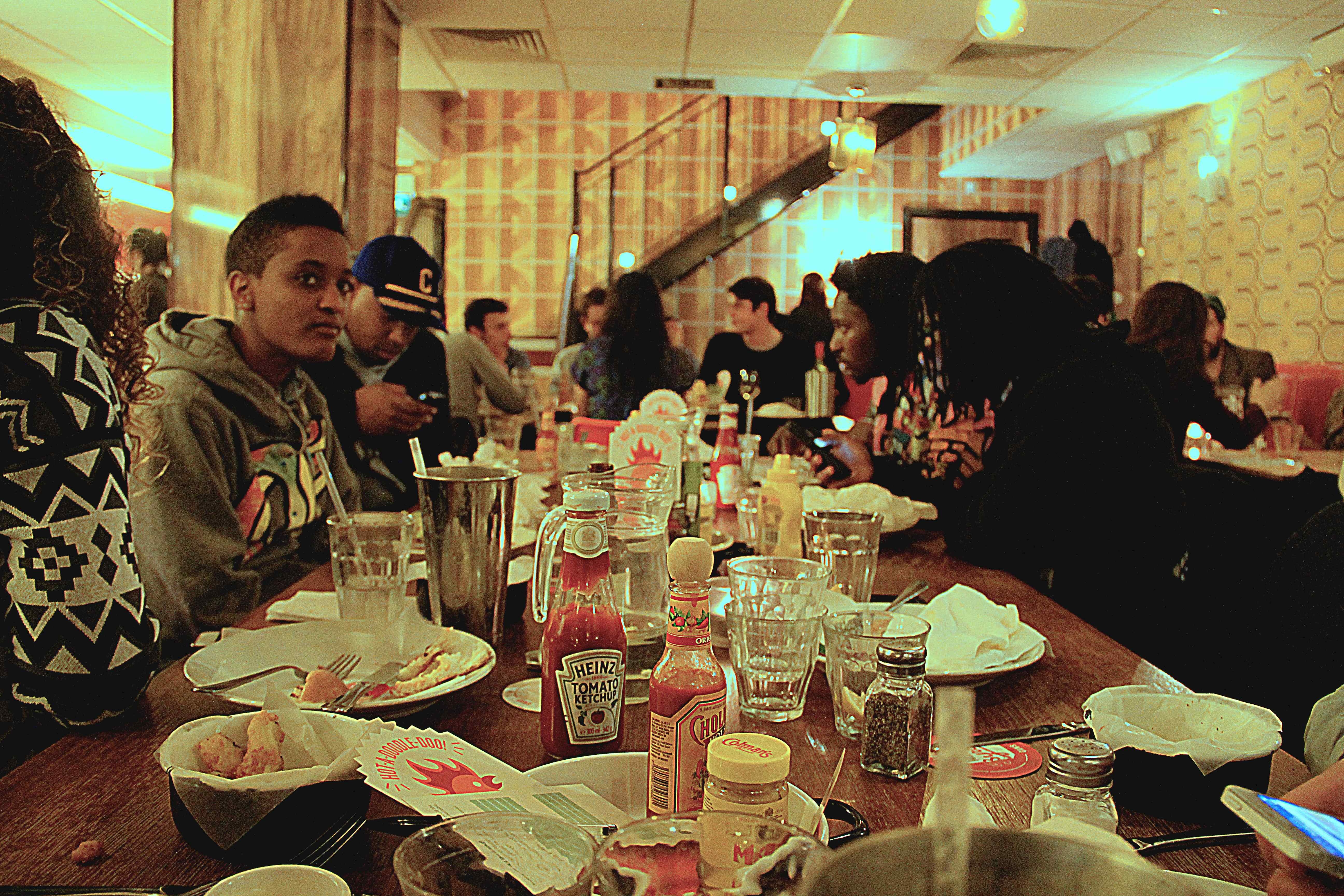 I took them to Byron burger. The best part of the dinner was the fact there was wifi there which was probably the most talked about topic during their trip. "Booty ass wifi" was what Matt called the wifi at the hotel. They refer to anuses a lot when something is crap, ironic because they love booty.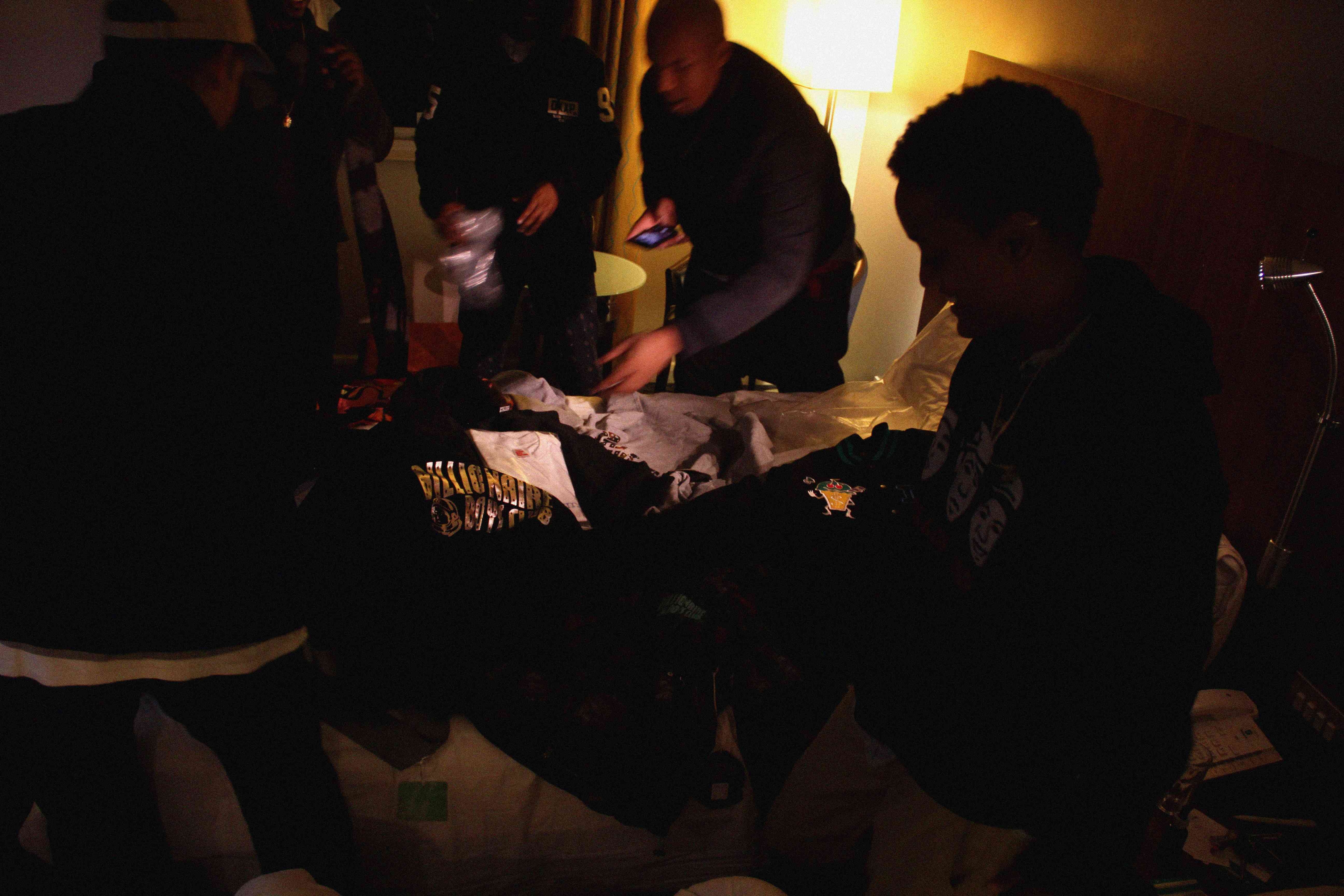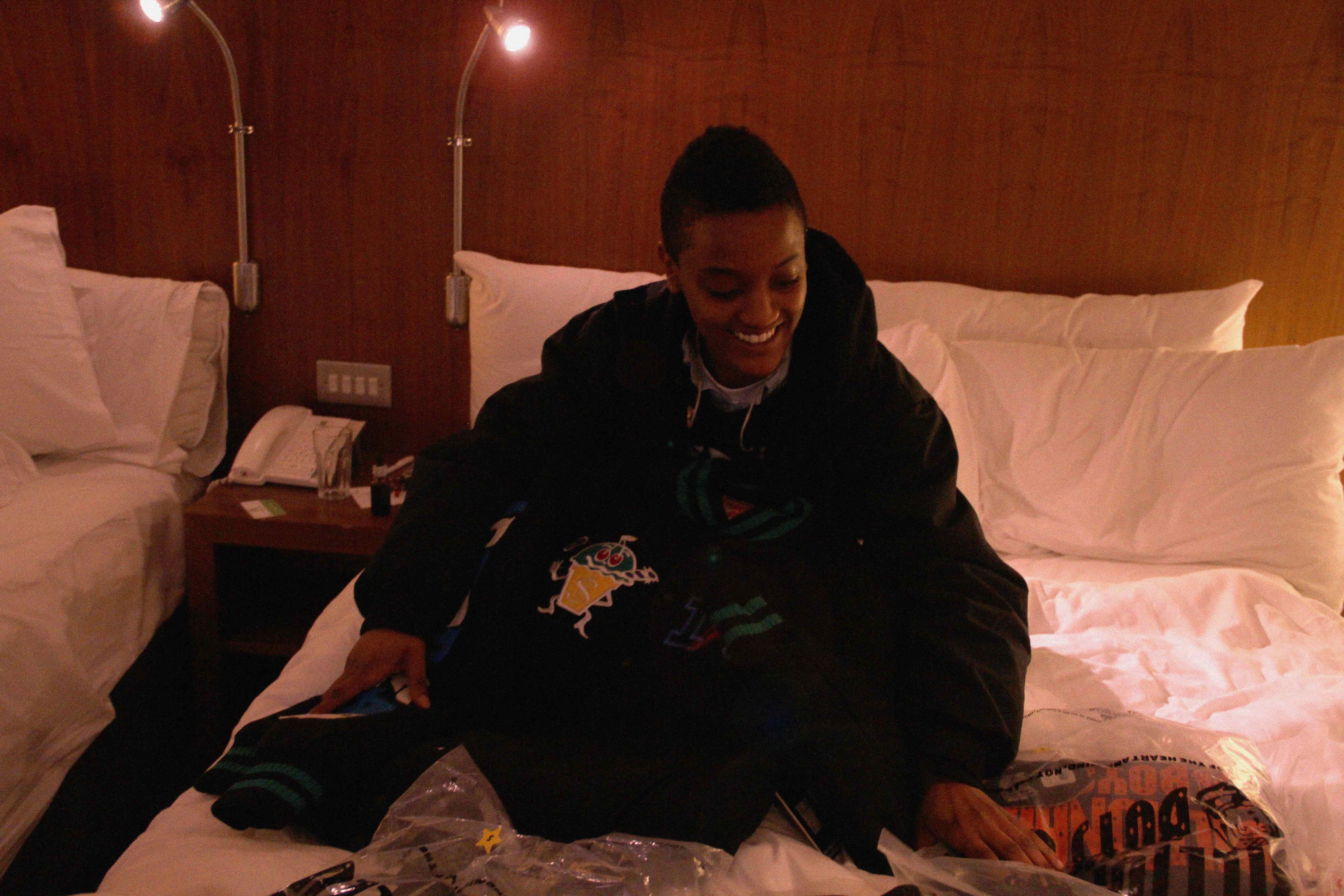 However what isn't crap is getting free clothes. I mean who doesn't love that? Jordan came through with some Billionaire Boys Club goodies for the gang and it felt like Christmas all over again. "I used to see my favourite artists wearing this stuff and now we're getting it for free!"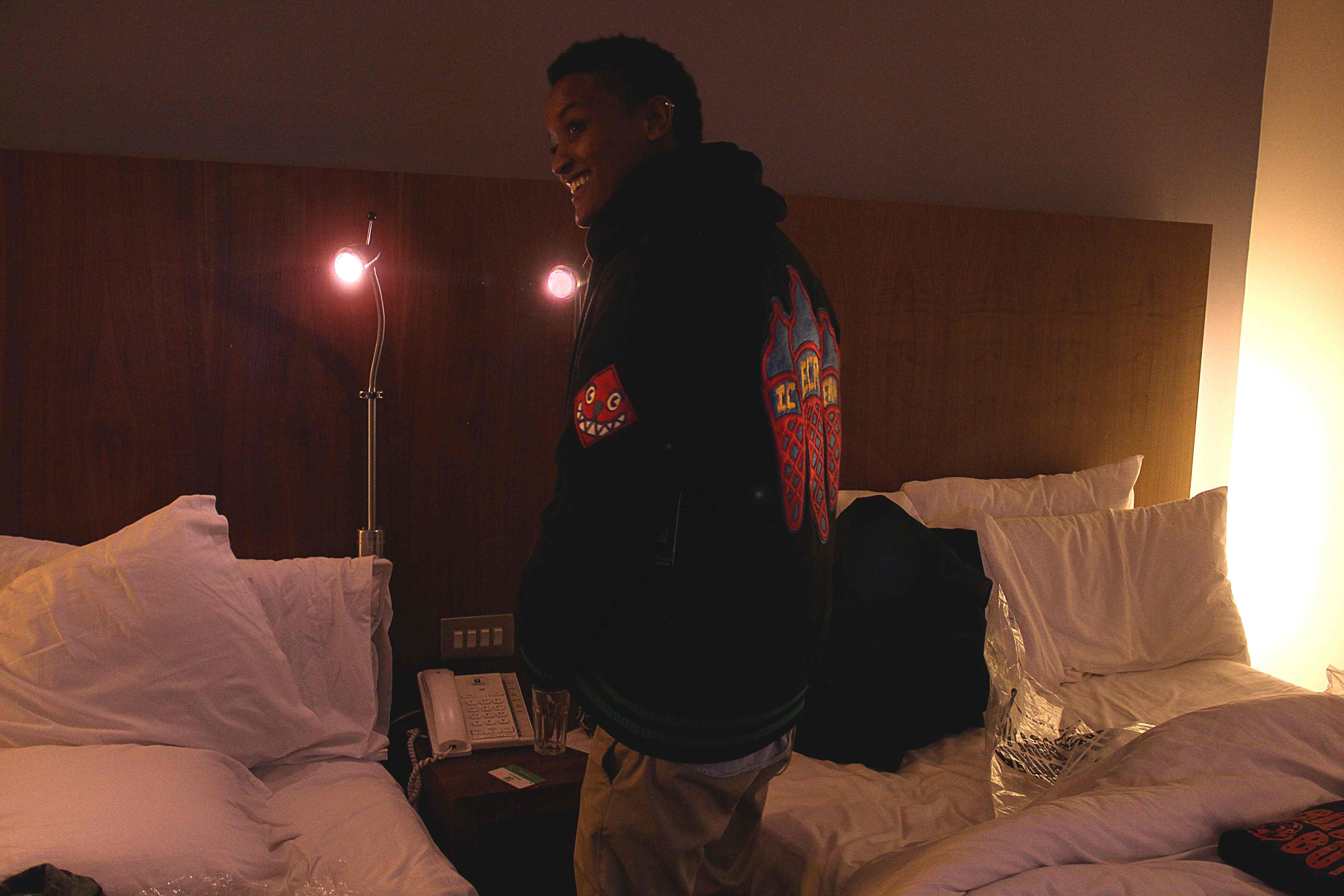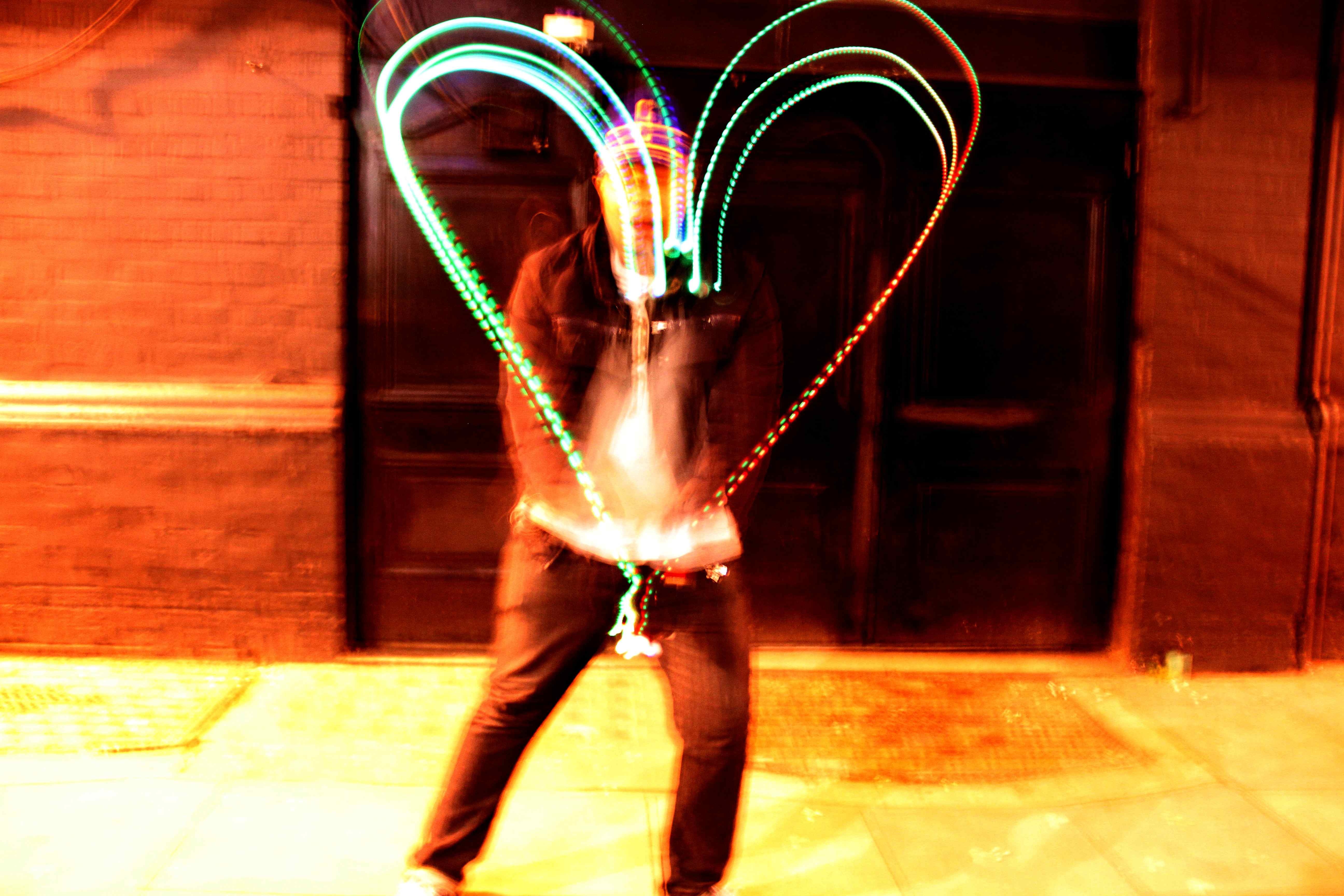 Matt got these gnarly gloves that light up from the toy store. I asked him to make some cool shapes, and he made this heart for me.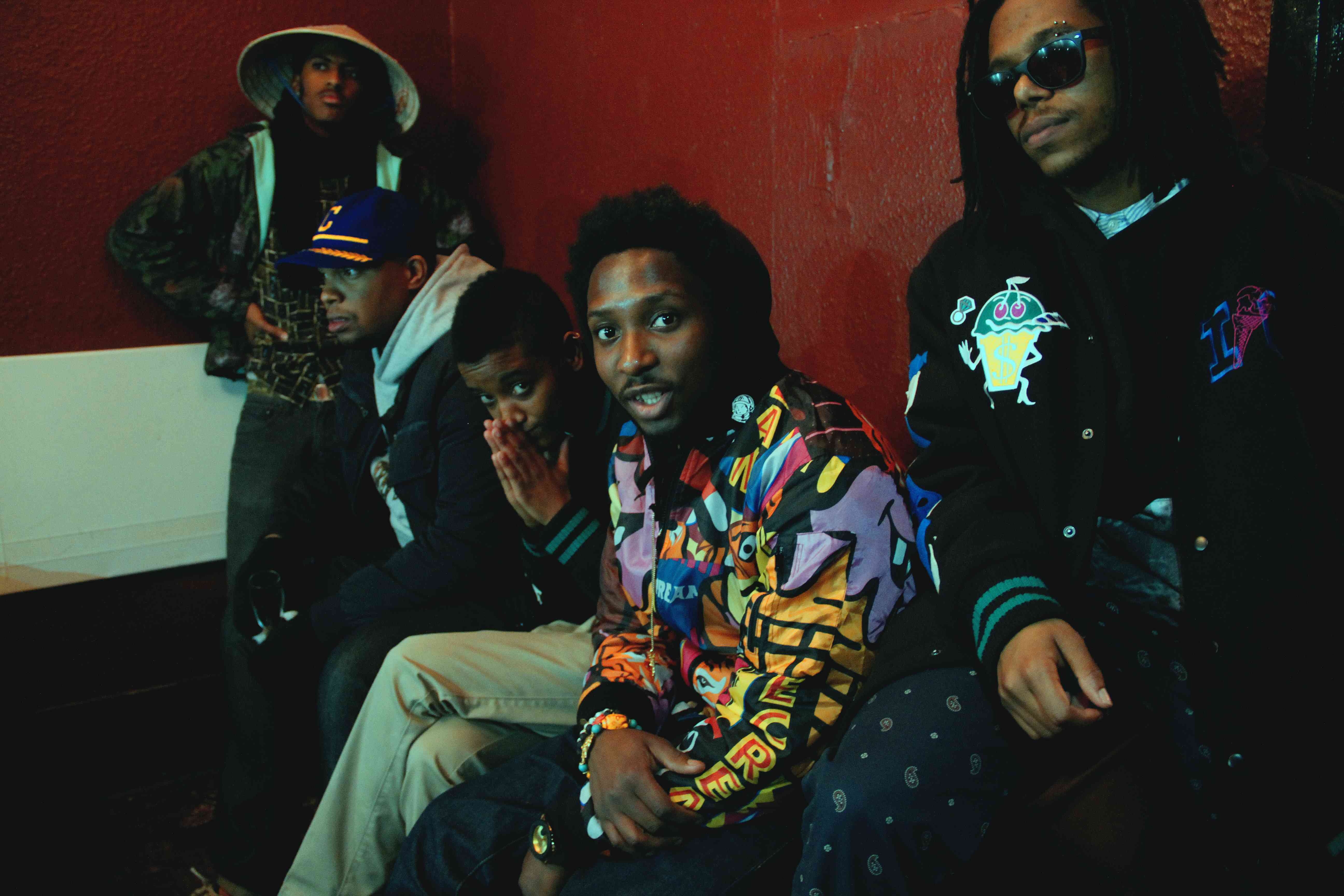 The team posted backstage, geared up in BBC.
Ready to go, pre-game, pre-show rituals, you know the deal.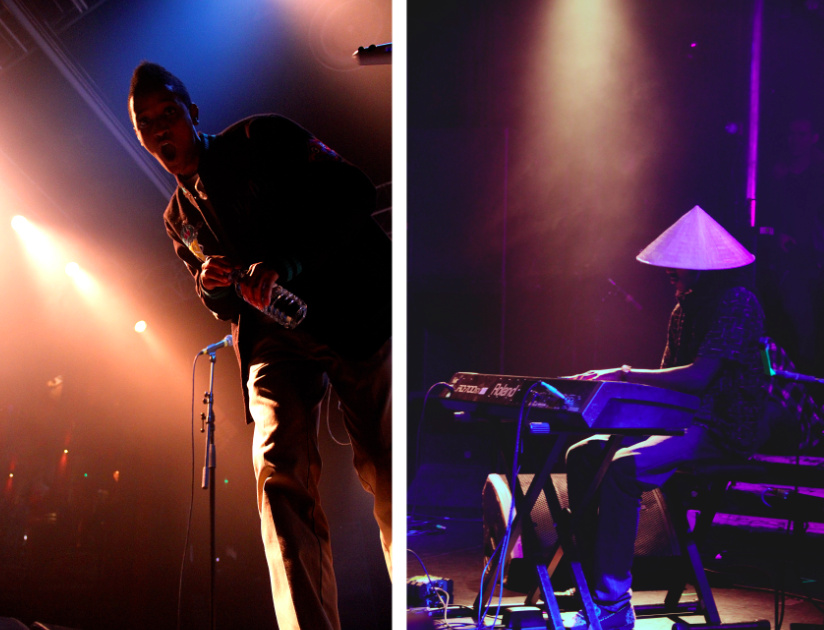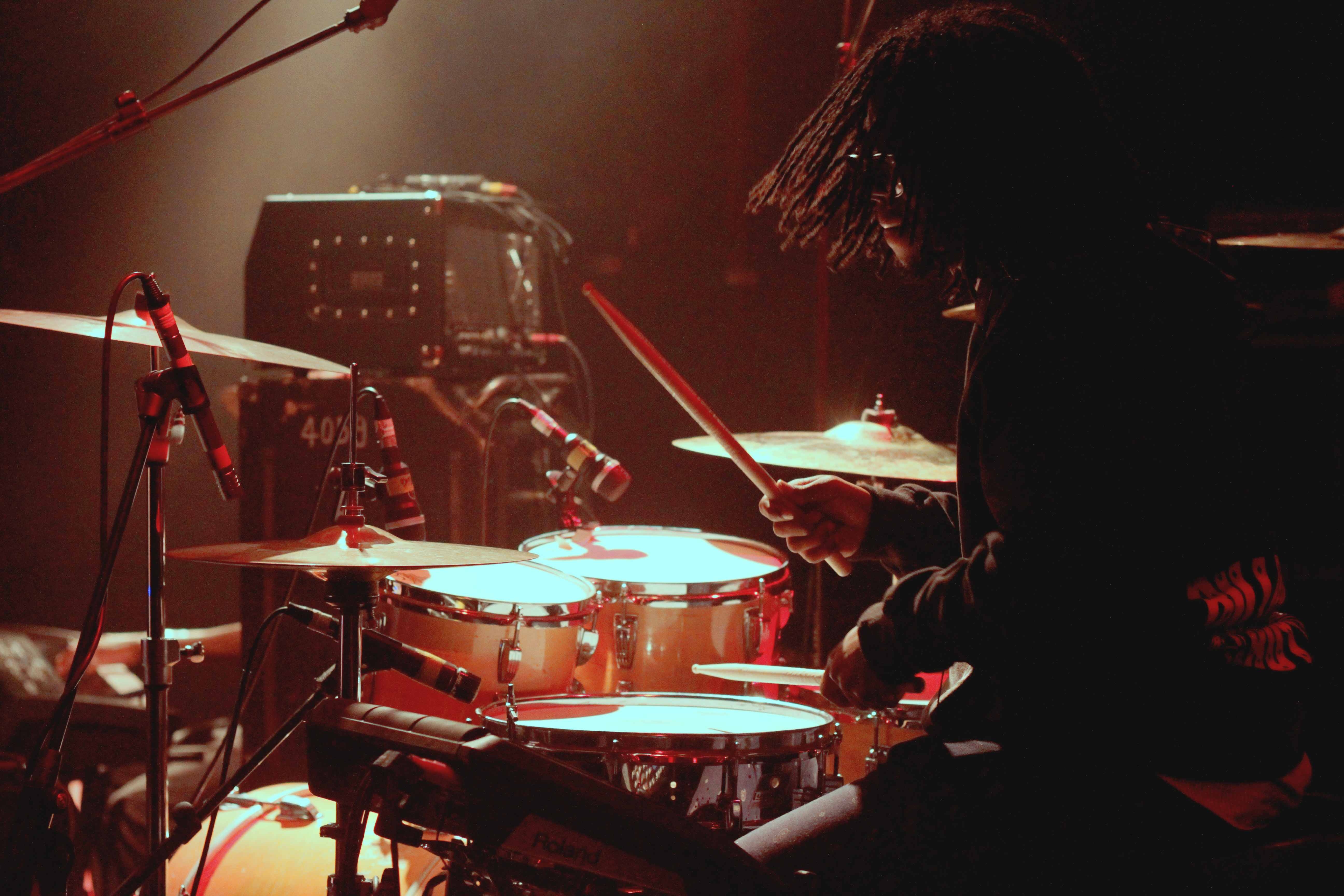 Chris has the coolest hair which is perfect because long hair on a drummer is a must for head bashing poses.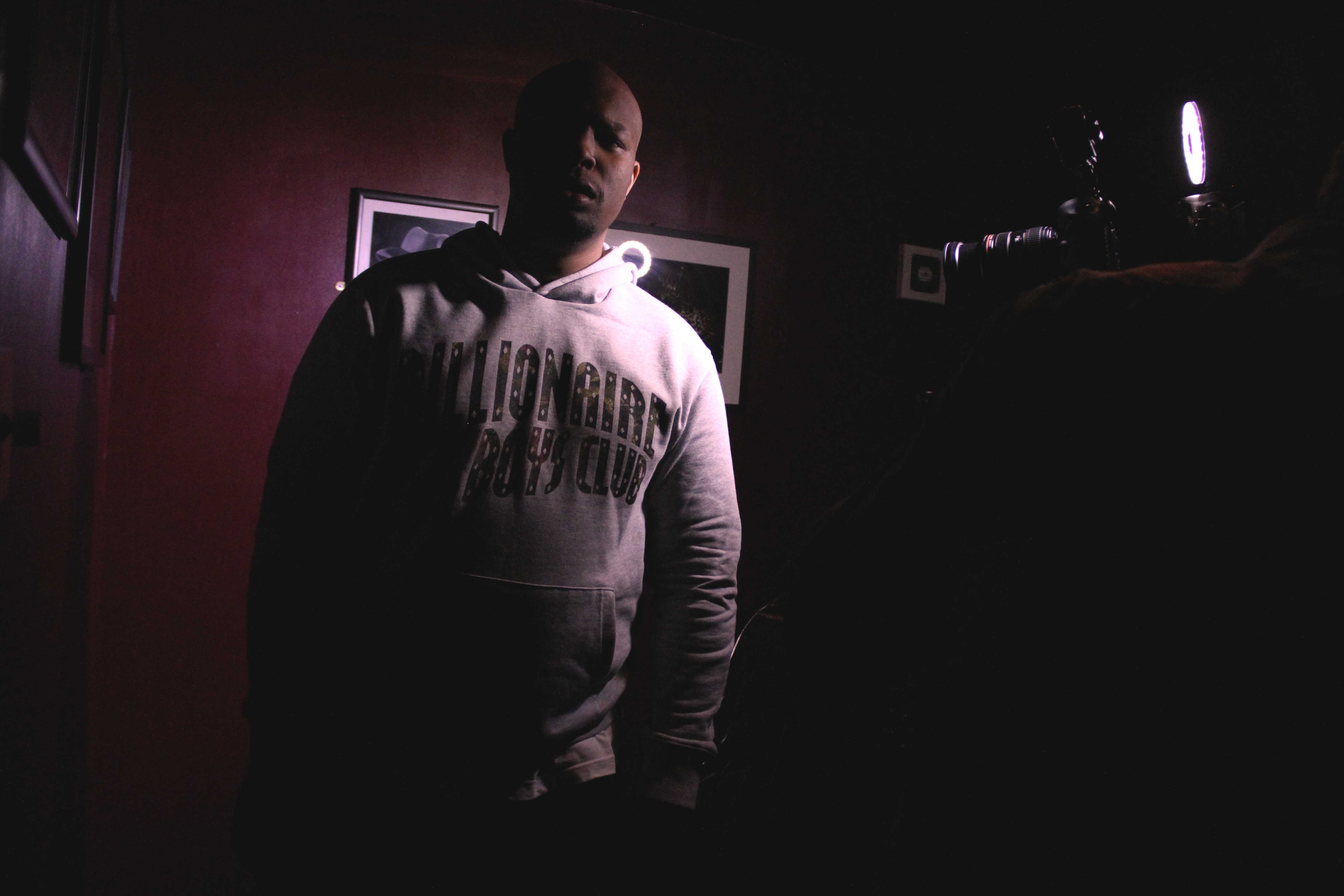 Matt being interviewed by Gilles Peterson, who the band loved. He's a real nice chilled out guy with a great wardrobe.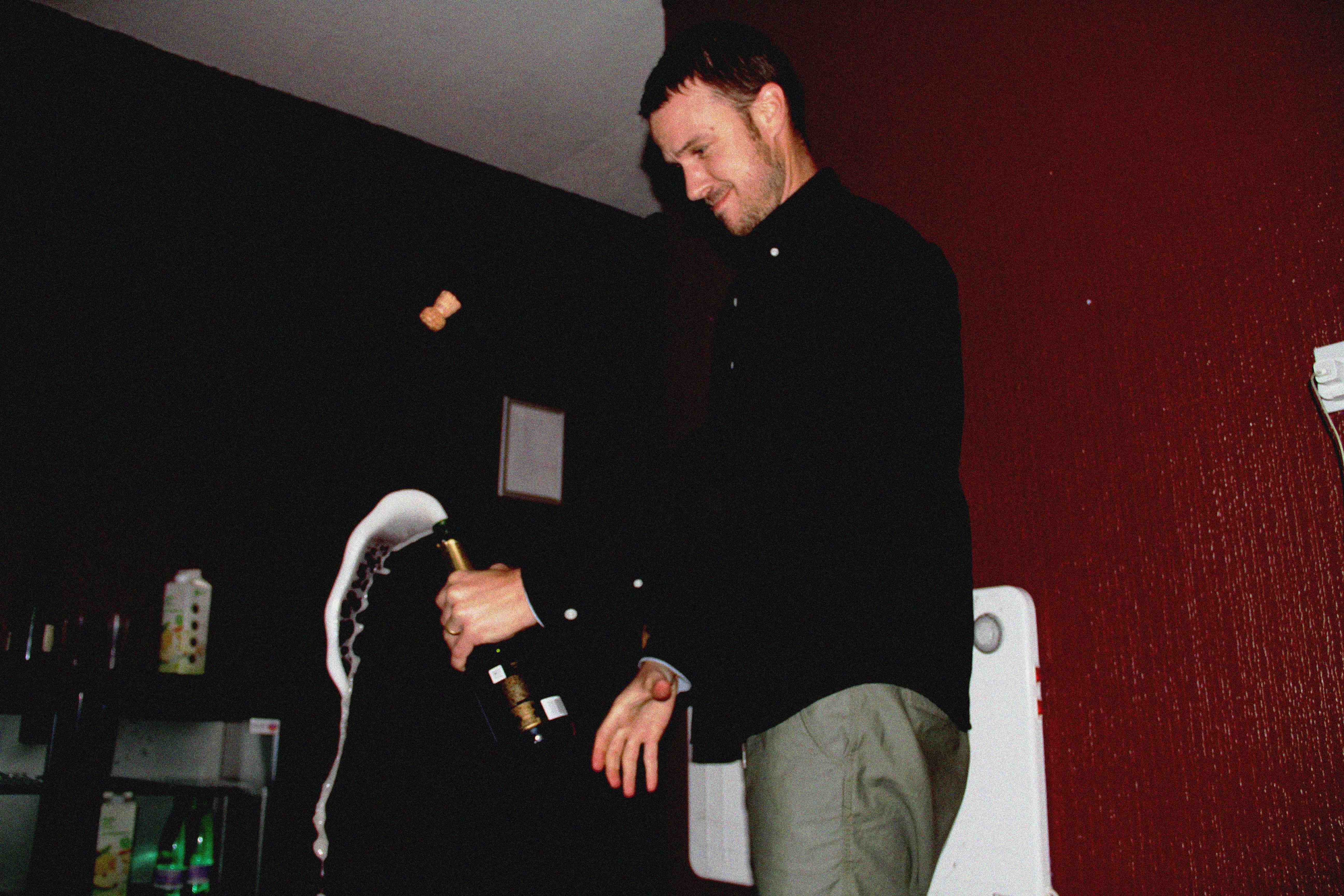 Post show celebrations. The label left the guys a nice little treat. Dave, their manager doing the honours.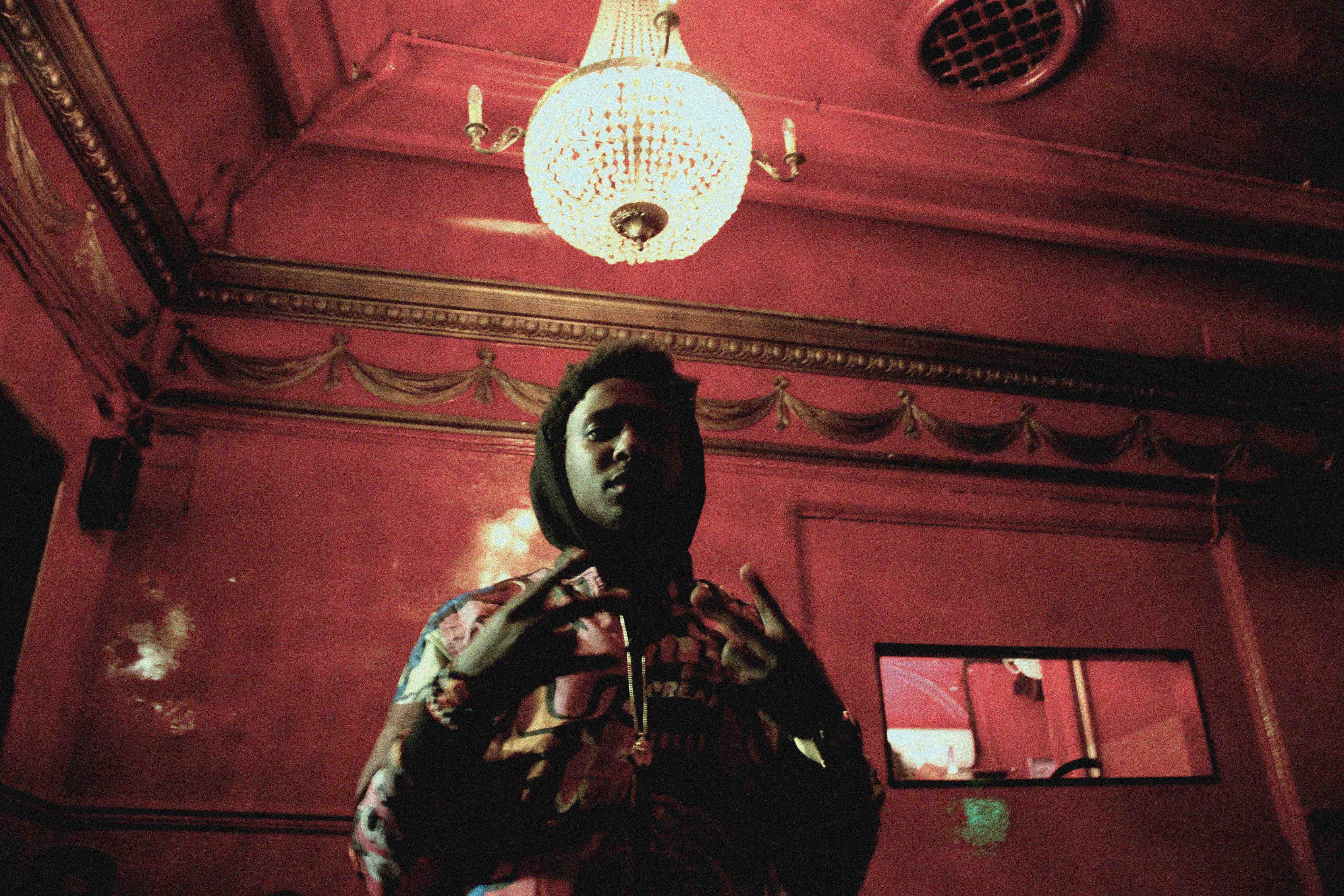 Pat's always throwing up some sort of signs, but he's really not about that life.
The band were stoked to see Jonwayne and Mount Kimbie perform. After a lot of booze and dancing, my camera was shut off. Not because we were doing illegal shit but because we were literally sitting in bed, eating, getting high and not partying. This continued till about 5am.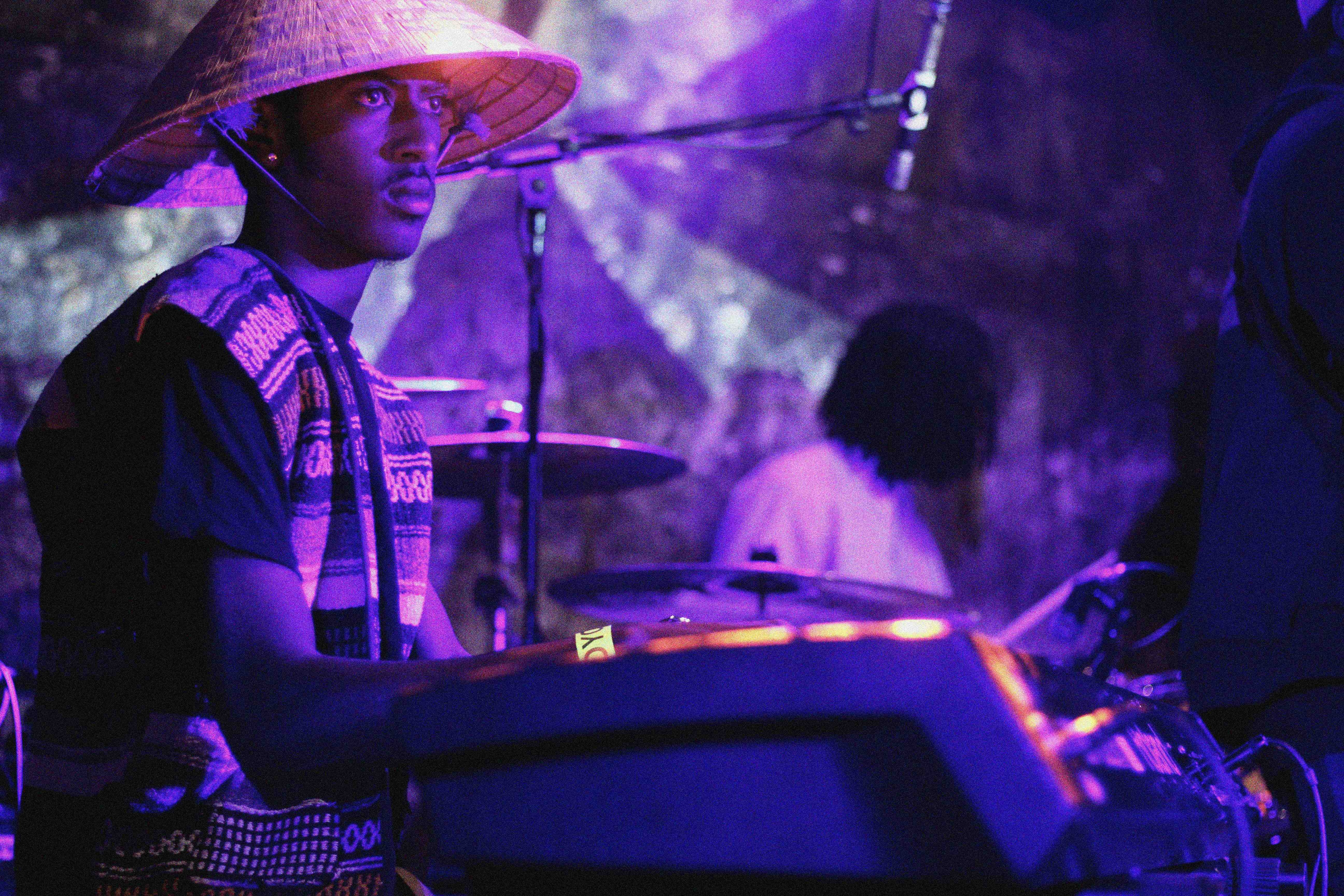 Keyboard player Jameel has the best one liners. An old lady asked him for a lighter and he was like "Yeah, I've got one…in my room." I guess you had to be there.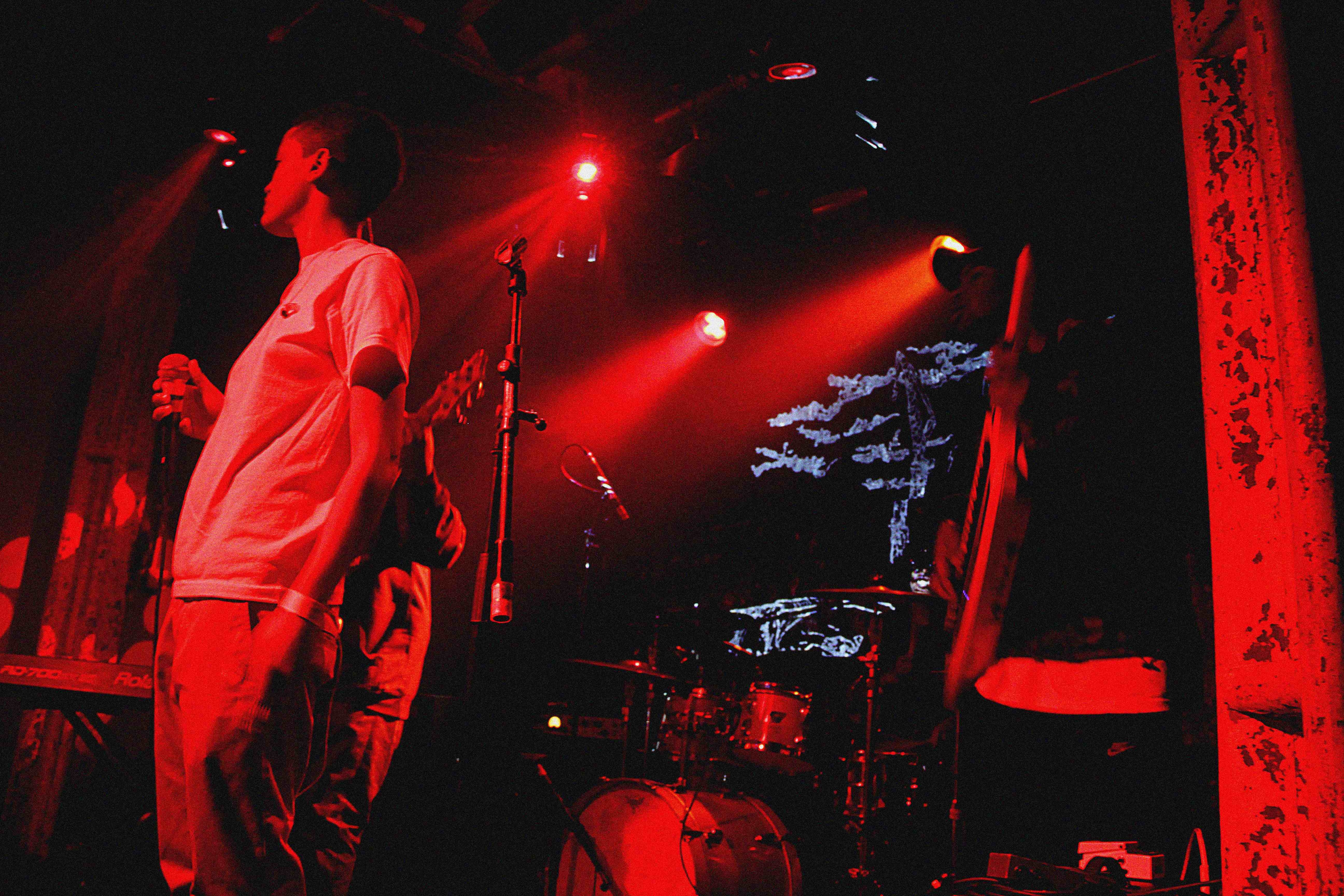 The venue was smaller and it was a much more intimate set. The night went on with the gang dancing and getting turnt with the fans. "Can you believe she's dancing with me?" a girl squealed possibly breaking my ear drums. The rest of the night is spent forming conga lines.
Follow Misha on Twitter: @Iam_Mishka
Read more like this:
THE DNA OF THE INTERNET'S 'FEEL GOOD'