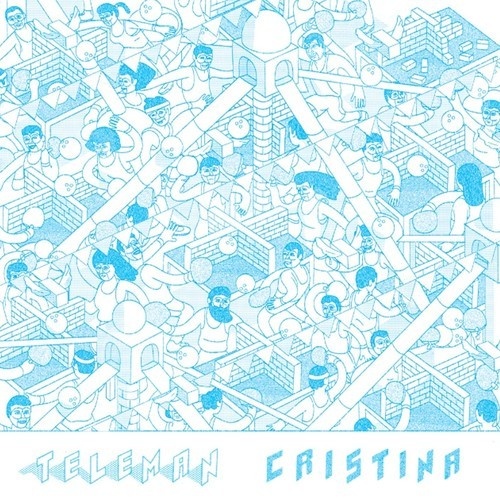 Hypnotising in its simplicity visuals from the London three-piece.
The refreshingly sparse track "Cristina" by London trio Teleman, gets a fittingly simple video to match. A foot-tappy, slow builder of a piece, that starts with kinda uniform bass plucks and ends with guitar riffs and buttloads of big organs to sway your head too, the visuals play on its simplicity by just having tons of coloured circles hypnotizing you to its crescendo. Makes a change from sad-faced bands moping about in meadows, right?
Teleman's debut 7" single "Cristina/ In Your Fur" is released on Monday Jan 14th via Moshi Moshi.