Adi Ulmansky: "Falling"
The debut visuals show a darker side to the singer with candy-coloured hair.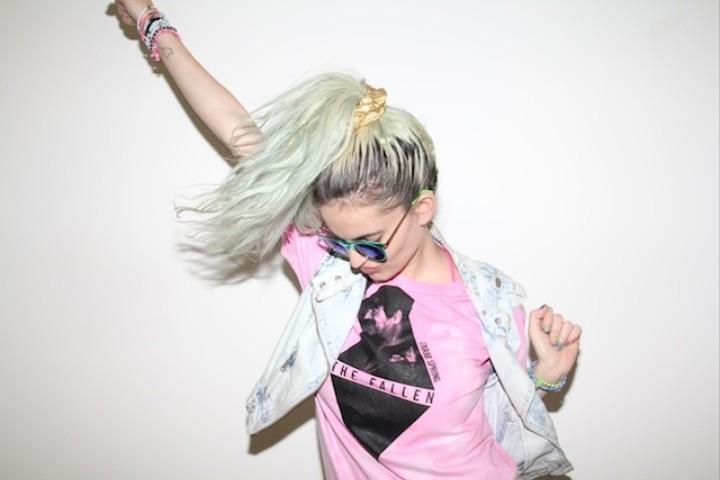 We may have become a bit obsessed with Adi Ulmansky after the release of debut mixtape Shit Just Got Real, having conversations in the office about whether we could pull off her rainbow hair and My Little Pony style (probably not). So we were super excited at the news of her new debut EP Hurricane Girl, and jumped at the chance to premiere the video for new track "Falling".
Adi grew up in Jerusalem, and quickly reached the height of Israeli electro-pop. Influenced by her bother's interest in rock music, she decided to produce her own electronic music with the added warmth of live instruments. "Falling" has all the ~quirkiness~ we've come to love and expect from her, but also demonstrates a much darker side to the singer; one with more depth than her candy-coloured tresses might suggest...
Adi's on tour and has helpfully made you all a handy flyer for her live dates below