Trip Balls (and Watch Future Turn into a Bear) to Maroon 5's New Video for "Cold"
I'm confused, not least because this is kind of … good?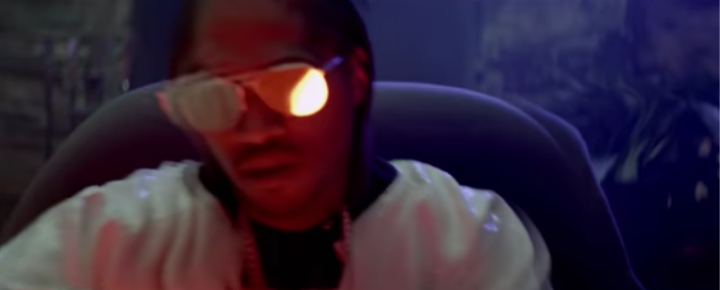 It seems as though we're about to enter a new Golden Age of Future – a new, self-titled album drops this week, and he also just announced an upcoming US tour for early summer – and what better way to usher it in than with a music video for a Maroon 5 feature, where he turns into a giant bear because Adam Levine is on an acid trip? My friend, there is none.

Future's collab with the band on new track "Cold" was released earlier this week, though the visual has only just surfaced. I am going to go ahead and say that Future has been a pretty good influence on perpetual cool aunt-faves Maroon 5 (despite this mockery, however, I will say that "Moves Like Jagger" remains an untouchable masterpiece don't @ me), because this trippy clip, which takes place at Future's fictional house party (where else is Adam Levine gonna take acid?) has his stamp all over it.
The track is backed by that kind of tropical house-lite beat that the kids love these days, and it's a radio banger for sure – though Future's verse is certainly the highlight. The video's pretty great too, not least because as well as becoming a bear at one point, Future also morphs into an old lady. Bizarre for sure, but I'm pretty sure I approve this message.

Watch the music video for "Cold" below:

(Image via YouTube)