At Last... Elf Kid Has Released a New Banger!
The follow-up to the immortal "Golden Boy" is called "Reload That".
|
19 December 2016, 5:19pm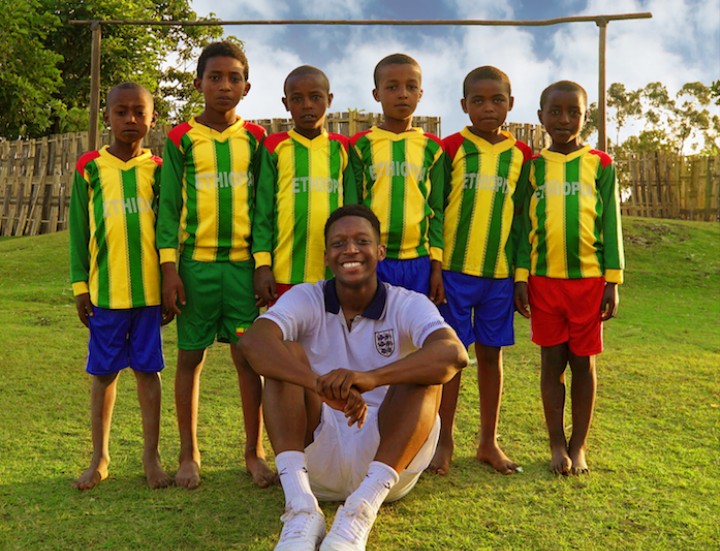 It's been a while since we've heard new music from Elf Kid. Last December he dropped a slice of instant sunshine in the Amerie sampling "Golden Boy", staking his claim for the crown jewels of Lewisham's high street. Since then Elf has been busy. He's played over 100 live shows, including SXSW and Rio De Janerio as part of the British Team's Olympic Celebration, but still: no new music.
Today that changes. Today another banger has been unleashed. Today is the day we hear "Reload That", a track that combines Elf Kid's African roots with the sound of the music he made his name from. Shot on location in Ethiopia, the video features everything: from Elf rapping around some of the most beautiful environments you'll have seen this side of National Geographic to hanging out with hyenas. Watch it below.