Marilyn Manson's "KILL4ME" Is Bullshit-Free, Despite the Drama
The latest aggressively-titled song from 'Heaven Upside Down.'
|
21 September 2017, 8:17am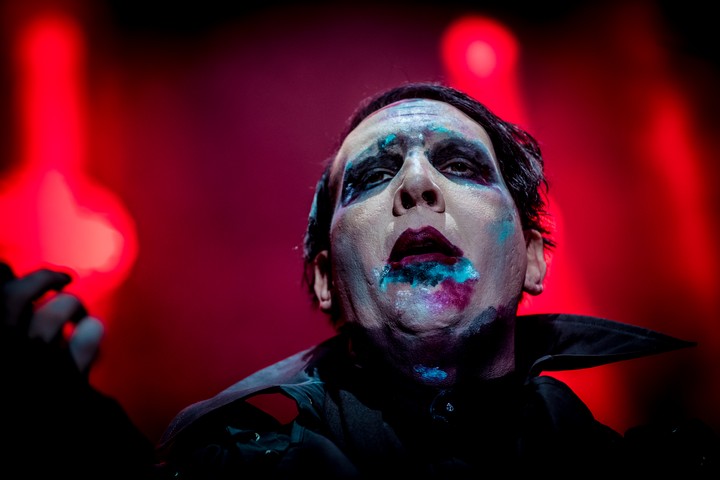 Photo by Francesco Prandoni for Redferns via Getty Images
This article originally appeared on Noisey Canada.
Though Justin Bieber was kind of a dingus for saying he made Marilyn Manson relevant again, the feud between the two has definitely given Manson a focus for his promotional campaign, proving that he can still piss people off in his inimitable way. Mere hours after taunting Bieber on-air, Manson has dropped another song from his upcoming album Heaven Upside Down entitled "KILL4ME" (the all-caps song titles are nicely modern touch).
"KILL4ME" is the latest in the Manson tradition of swinging, toothy industrial rockers a la "Disposable Teens" and "The Dope Show" and there's not much more to it than that, but it's a good time for all involved. Were he a rapper, Manson would have likely made "KILL4ME" a diss track towards Bieber, which would be weird but also kind of cool? Or maybe not. He's better off doing what he does best, which he does here. Listen to "KILL4ME" below.
Phil is on Twitter.