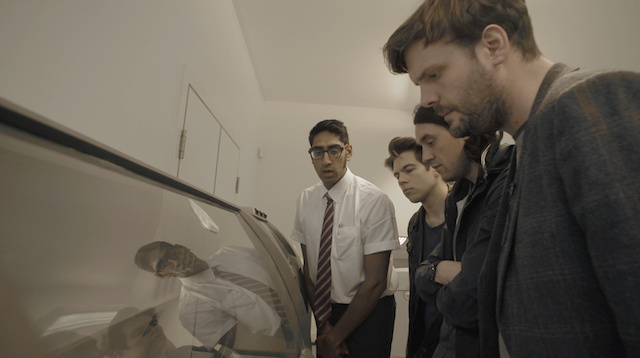 Guitars, keyboards, amps, microphones, lights and wiring will all come from a 3D printer.
We always knew Klaxons were innovative rule-breakers, pushing the boundaries of music. They were the first band to think the presets on a child's Casio could be used by professional musicians, and the first to stay awake for five days and then attempt a live television performance.
But their latest piece of ingenuity seems astonishing. Their forthcoming tour is going to be entirely created by 3D printers. That's everything from the guitars, keyboards, amps and microphones to the lights and wiring. This incredibly ambitious feat appears to be a work in progress, but the band released this video update which shows some of the processes involved.
Tickets go on sale tomorrow morning - but we're giving one extremely lucky reader the 3D printed guitar from the video (which will be signed by the band to make it even more special) and two tickets to their Shepherds Bush Empire date on November 4. To win, all you need to do is answer this question in the comments section below:
What other 3D printed items should Klaxons take with them on tour?
Terms and Conditions:
- The competition is open to UK residents over the age of 18
- Winners will be contacted via Facebook
- To enter answer the question in the comments section below
- Prize is subject to change at promoter discretion
- Prize is non transferable and promoter decision is final
- Winner will be selected at random by Noisey.com
O2 customers can get Priority Tickets to Klaxons UK dates 48 hours before general release from 9am Wednesday 11th June.
Text TICKETS to 2020 or visit o2priority.co.uk/tickets