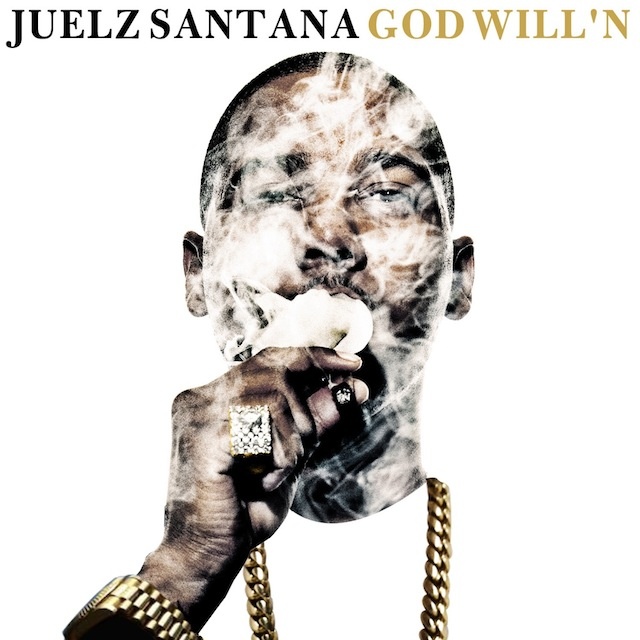 NEW SHIT FOR YOU TO DRIVE AROUND SMOKIN WEED THEN PULL OVER OCCASSIONALLY TO BEAT A DUDE UP BECAUSE HE PUSHED YOU IN 7TH GRADE.
YO JUELZ I WAS WAITING FOR YOU TO DO SOMETHING I WANTED TO LISTEN TO SINCE YOU CAME THRU AND SHITTED ON THAT "BEAMER BENZ OR BENTLEY" SHIT B.
THIS SHIT IS FULL OF BANGERS B HOLY SHIT "NOBODY'S SAFE" CAME ON AND I RAN OUTSIDE WIT NO SHOES ON AND KNOCKED OUT A POLICE OFFICER B!! THIS THE TYPE OF IGNORANT SHIT I PLAY BEFORE I DO SOMETHING WILD CRAZY LIKE GO TO THE STORE WITH MY SON IN HIS BABY SEAT AND I DON'T EVEN STRAP THE NIGGA IN AND GIVE HIM A BEER. (A LIGHT BEER THOUGH NAHMEAN I'M NOT A BAD PARENT)
GOOD LINES THAT I ENJOYED:
"I KNOW NIGGAS THAT'LL KILL YOU THEN PAY FOR A MURAL JUST TO STAND IN FRONT OF IT AND TAKE A PICTURE WIT YOU"
"KILL A NIGGA THEN I GO TO CHURCH"
THIS SHIT GOT DOPE FEATURES ON IT TO WHICH IS WASSUP IN MY OPINION. IF YOU A NEW NIGGA DO YOUR THING AND DON'T HAVE FEATURES ON YOUR SHIT. IF YOU A NIGGA LIKE JUELZ THAT'S ESTABLISHED THEN GET YOUR FEATURE ON B. SPEAKING OF FEATURES LIL WAYNE IS ON THIS SHIT AND I REMEMBERED "I CAN'T FEEL MY FACE" AND I WAS HYPE BUT THEN WAYNE STARTED DOING SOME HYBRID DRAKE DAVID LEE ROTH BULLSHIT B. WHAT THE FUCK HAPPENED TO WAYNE SON? I REMEMBER WHEN THESE NIGGAS DID "I CAN'T FEEL MY FACE" AND I WAS LIKE YO THESE NIGGAS NEED TO DO 5 MIXTAPES BUT NOW I HAVE NO DESIRE TO HEAR JUELZ WITH LIL WAYNE PANTING AND DOING ABORIGINAL WAR CRIES ALL OVER THE SHIT. I FUCKS WIT YO GOTTI CUZ THE NIGGA SOUND LIKE THERE'S SOMETHING WRONG WITH HIS JAW. I MEAN THAT IN THE MOST POSITIVE WAY POSSIBLE THO. "BIRSH CAWMEE AWN THUREEWAY NIUGGAS BUTTR PREPAY."
YO WIZ KHALIFA RAPPED ABOUT SMOKING WEED (CRAZY RIGHT?) THAT NIGGA REALLY SMOKES ALOTTA WEED B. SON ALWAYS MAKES ME FEEL LIKE I DON'T SMOKE ENOUGH WEED BUT THEN I TRY TO SMOKE "A POUND IN SEVEN DAYS" AND I REALIZE ITS ATROCIOUS AND WASTEFUL AND DISGUSTING. THIS MIXTAPE IS OFFICIAL BECAUSE IT CONTAINS AN UNINTELLIGIBLE FUTURE VERSE.
THERE'S A COUPLE WACK JOINTS ON HERE BUT MOSTLY THIS IS THE NEW SHIT FOR YOU TO DRIVE AROUND SMOKIN WEED THEN PULL OVER OCCASSIONALLY TO BEAT A NIGGA UP BECAUSE HE PUSHED YOU IN 7TH GRADE OR HE LOOKS LIKE A DUDE THAT DID.
I GIVE THIS SHIT 3.5 PILES OF DUTCH GUTS OUTTA 5 CUZ THERE'S A SONG ON THE SHIT CALLED "BLOG THAT" WITH A TERRIBLE BEAT AND ALSO IT'S CALLED "BLOG THAT" AND HE RAPS ABOUT INSTAGRAM. THAT'S MINUS 1 AND MINUS .5 FOR THE R&BISH JOINTS. THE UNINTELLIGIBLE FUTURE VERSE IS WASSUP THOUGH.
STANDOUT TRACK: "NOBODY'S SAFE" IS FUCKIN BANANAS B. I JUST PUNCHED A TRAIN IN THE FACE TO THIS SHIT.
Stream God Will'n Below:

Download Mixtape | Free Mixtapes Powered by DatPiff.com
THE KID MERO dispenses #KNOWLEDGE on Twitter - @THEKIDMERO