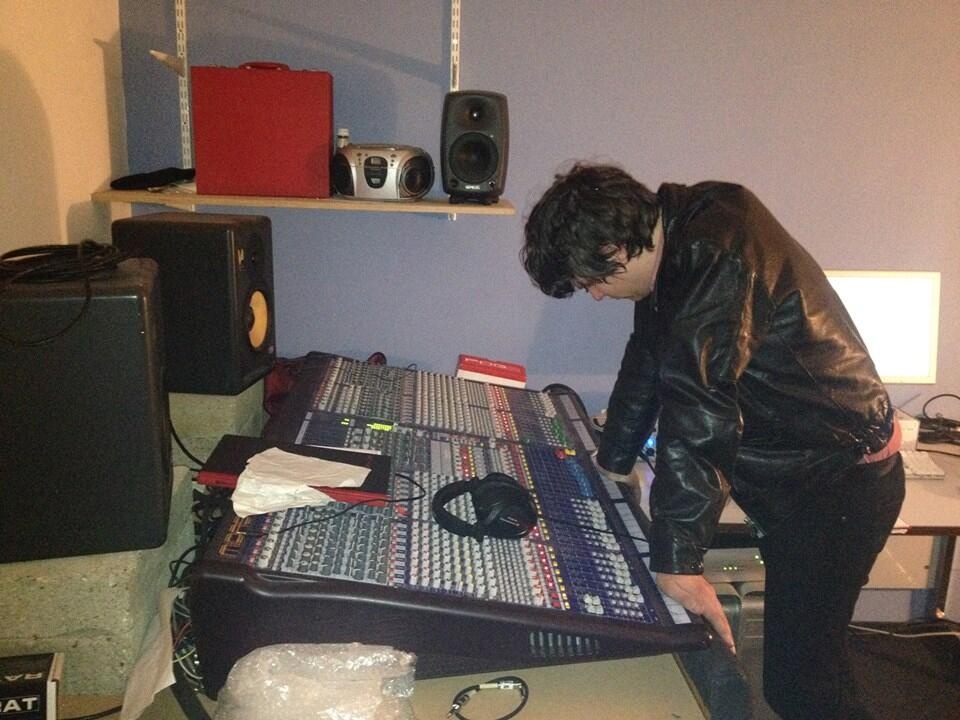 We went all CSI on his Twitter fan accounts to find out.
I spend most of my day pondering Jamie T's current whereabouts. He's definitely still alive, because a year ago he put out a track with Rancid, but he just kind of refuses to make himself known. No social media, no new music, no release dates. He's the Tom Vek of our generation.
Until….
This picture was posted to a Twitter account, reportedly featuring Jamie T in the studio. The same Twitter account also posted this beautifully blurred shot of him on his 28th birthday. Reports of a new album have flirted around for years now, with Luis from Jamie's band the Pacemakers leaving a comment "Hope your all well and looking forward to jamie's 3rd !!!" on a Jamie T fan forum in April 2012 but there has been no official word from Jamie or his record label. We did some asking around and apparently he's in the studio with (EDIT: WE'VE BEEN ASKED TO NOT SAY WHO HE'S IN THE STUDIO WITH. DON'T WORRY IT'S NOT LIKE PHARRELL OR ANYTHING). Fred Macpherson of Spector (and Noisey) says he "saw him a couple of weeks back. Album 3 on the way".

He's also started an online journalism/magazine web 3.0 type thing with Robert Foster from metal (and Noisey) that "celebrates British creativity and delinquency, delinquency mainly." You can read that here and follow them on Twitter here.

Another band who were in the studio at the same time as him also posted this to their Facebook on December 19. Studio 10: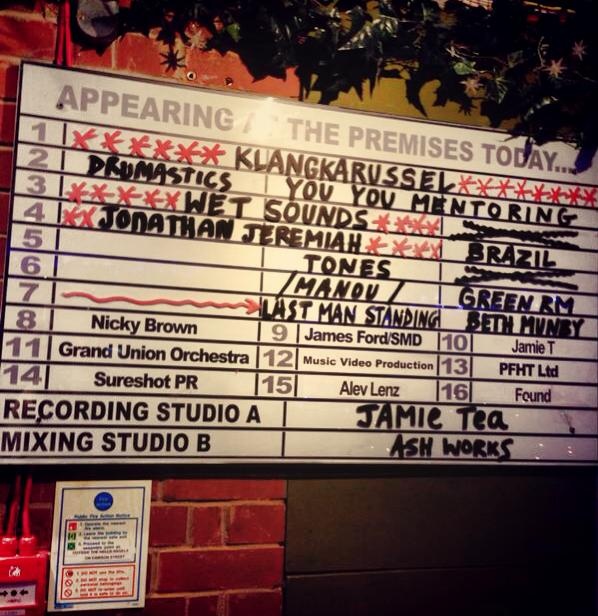 So there you go. BRB, while I go listen to everything from "Do You have The Time" straight through to "Fire Fire" in anticipation. CIAO BELLA!
Follow Ryan on Twitter: @RyanBassil
Read more from Ryan:
The Conspiracy Theorist's Guide to Tyler, The Creator's WOLF Trilogy
This is a New Golden Age for Hip Hop