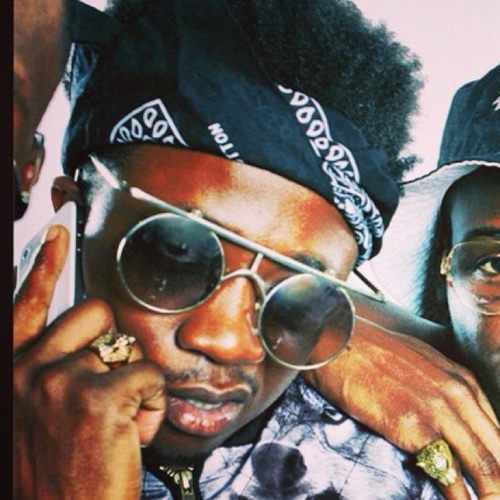 WTF IS GOING IN SOUTH LONDON TODAY GUYS?!
You may remember Mr Boya Dee, of Nu Brand Flexxx, from the "Girls Gone Wild" video we premiered a while back on Noisey. Welp, now he seems to have been witness to something a lot less fun than girls twerking in booty shorts. According to his Twitter feed a man was decapitated in Woolwich, South London with a FRICKIN' MACHETE. Of course, official reports are still hazy, but Metropolitan Police confirm helicopters were sent out to a "serious" incident in the area.
More info to follow once we find out WTF is going on, but for now check out Boya's Twitter feed. Yeeesh!