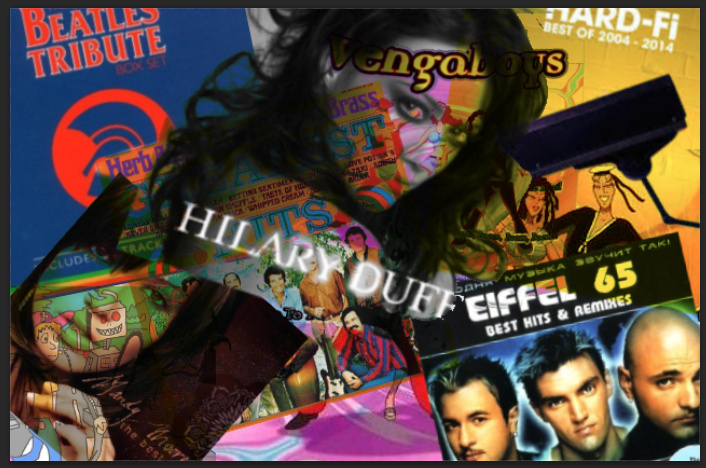 "Greatest Hits" is quickly becoming a futile collection of consonants and vowels that have nothing to do with greatness or success.
In the latest attempt to obliterate the English language of having any true meaning – see also "Literally" "Amazing" and "This Heartwarming Story Will Change Your Life" - "Greatest Hits" is quickly becoming a futile collection of consonants and vowels that have nothing to do with greatness or success.
Take for example, Hard-Fi. Last month the British band, a passing interest of lorry drivers and Dads who spend Sunday's doing DIY, put out their Greatest Hits. It's called Hard-Fi: Best Of 2004 – 2014 and here's the tracklist in order of popularity.
As you can see, smash-hit single "Hard To Beat" is their number one most popular track of all time. How could it not be? That riff, the chorus, those lyrics: they'll forever conjure up being stuck in a cab with a driver that refuses to change the station.
Sadly, the same cannot be said for the rest of their discography which can truly be described as great in the same way the band's singer Richard Archer can truly be described to have had an illicit affair with Scarlett Johanson. You'd think "Seven Nation Army" would have been a bit more popular, though. Everyone knows that one.
I understand that every Greatest Hits record can't be as good as Stop The Clocks, but could there really be other Greatest Hits out there that are as emotionless as Hard Fi's? This is what I found.
The Best of Hilary Duff
Hilary Duff isn't just a failed Miley Cyrus prototype who's since been thrown in a Disney toxic waste bin along with Lindsay Lohan and hand-drawn animation. She's also, according to her Wikipedia page, an actress, singer-songwriter, entrepreneur, model, producer and author. Anyway in 2008 she released her Greatest Hits which includes classic tracks "Holiday" "Reach Out" and a remix of the Laguna Beach theme song. All remember the summer we jammed out to these tunes, right? Couldn't go into a shop without hearing them. They were EVERYWHERE, right?
Herb Alpert & the Tijuana Brass Greatest Hits
This, in my opinion, is one of the best albums ever recorded. The music, the beat, the arrangements, the execution - all are superb. There is a palpable sense of fun and musical passion here. Herb Alpert and Jerry Moss elevated instrumentals to a height never before reached and that has never been matched since. If you "listen in" to the arrangements, the background instruments et al, you hear something new every time you listen. What is difficult is naming these particular songs as Best Of The Brass since you can buy any TB album and hear numbers equally toe-tapping and infectious. You just have to feel "UP" listening to the BRASS. Trust me on this one! You'll love 'em - A Five Star Amazon Review.
Vengaboys – Greatest Hits! (Part 1)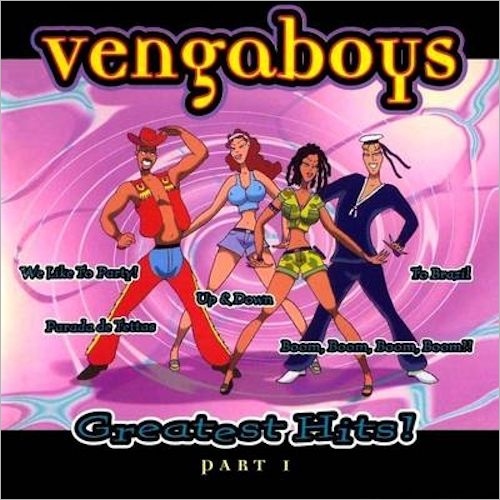 The Vengaboys have so many great hits that they can't even fit them all on to one single CD. Released in 1998, part one features the classic floor-fillers "Superfly Slick Dick" and "All Night Passion" and recently sold on disccogs for £0.08.
Vengaboys – Greatest Hits! (Part 2)
Wait, I don't think that Vengaboys – Greatest Hits! (Part 2) was ever released. Must still be in production. Hope it includes their DFS advert.
Eiffel 65 – Best Hits & Remixes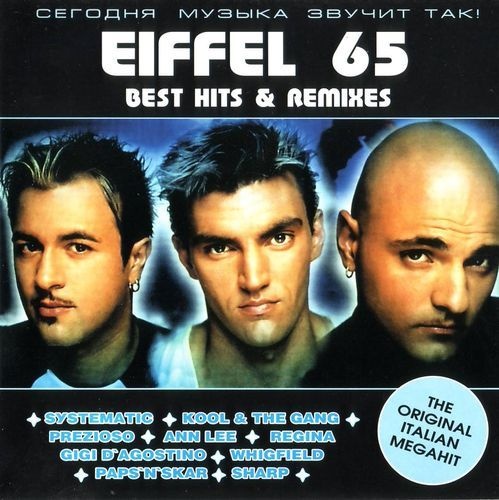 Yeah I know Radiohead are kind of ballsy for not always playing "Creep" live but they ain't got nothing on Eiffel 65. They put out their Best Hits & Remixes record in the year 2000 and it doesn't even feature "I'm Blue (Da Be Dee Da Ba Die)". These guys will die for their integrity.
Bruce Willis - Master Series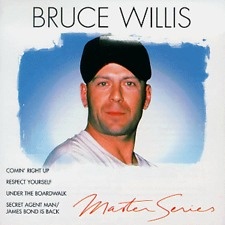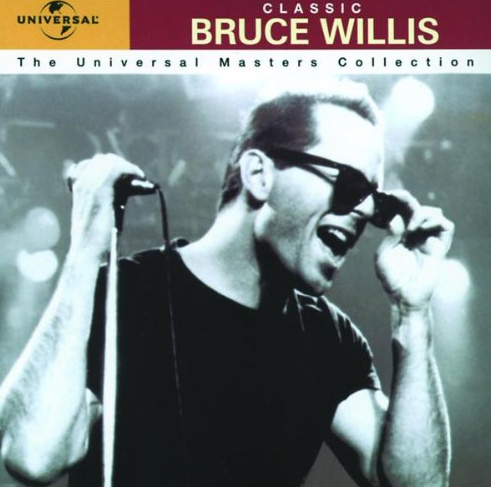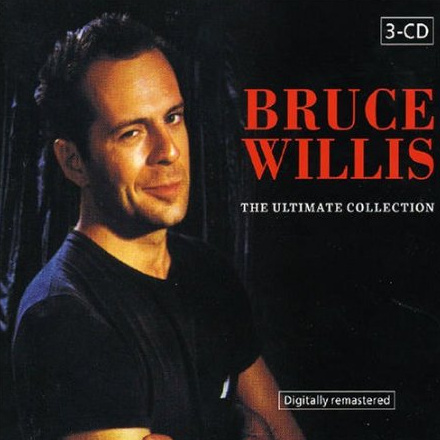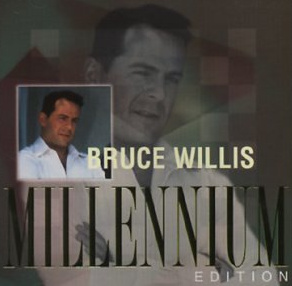 Coming out next month, the best of Bruce Willis's Best Ofs - with new tracks: that time he fell asleep on The One Show and him fucking that woman from the Sky Broadband offfices.
The Black Eyed Peas – Greatest Hits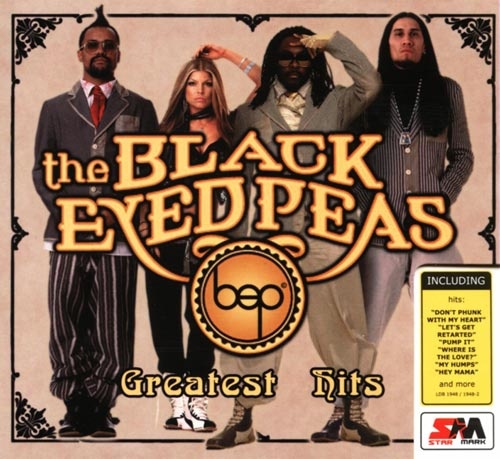 You can listen to this and pinpoint the moment that Black Eyed Peas went from ratchet house-party hip-hop to a globalised Pepsi sponsorship vehicle led by a lunatic who think he understands the future because iPods.
MC Lars - Greatest Hits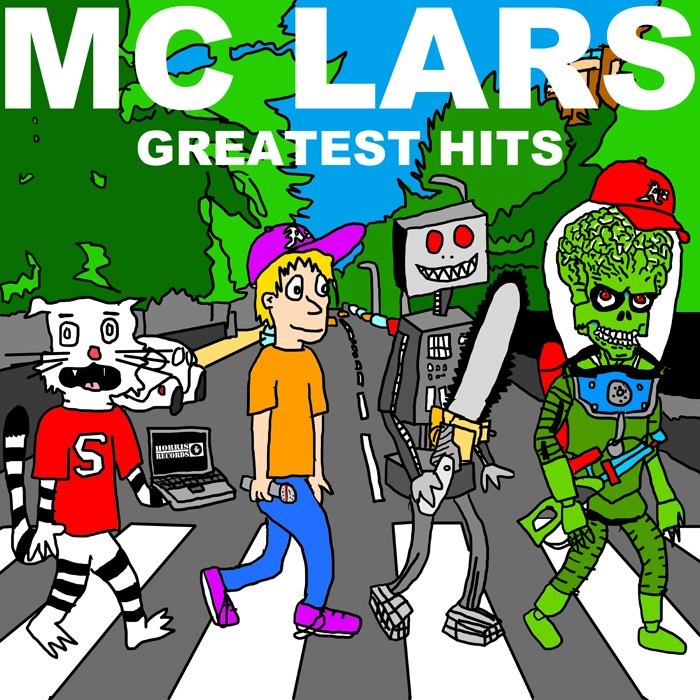 MC Lars "Signing Emo" was my favourite song in Year 8 so I'm not entirely mad about this one, dude's gotta eat and that diet of Chilli Heatwave Doritos and Dr Pepper won't pay for itself. 10/10 would listen again. In private.
Two Princes: The Best of Spin Doctors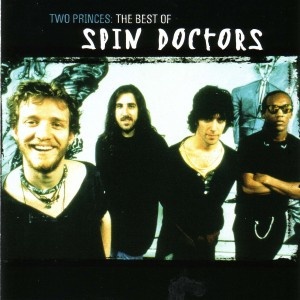 Kind of giving the game away when you name your Greatest Hits after the only song anyone knows.
Playlist: The Very Best of Bowling for Soup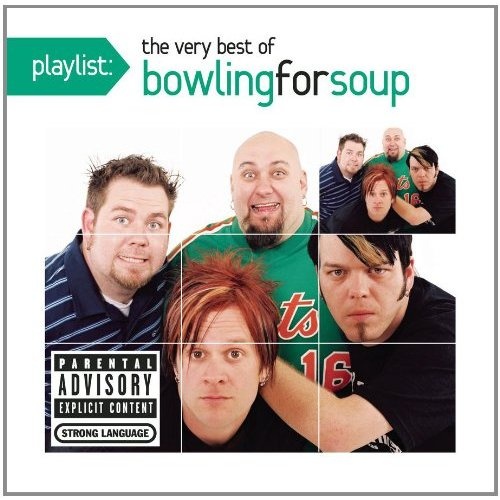 It's very hard to make a Best Of compilation when you only have one proper single that no will admit to liking, which is probably why Bowling For Soup never put this out themselves. Instead, without their permission, the label did. Yay for artistic control! Now the lead-singer is making awful-but-not-awful songs like this, which only have like, 5000 YouTube plays, most of which are made up by me when I want to feel good about myself.
Trojan Beatles Tribute Box Set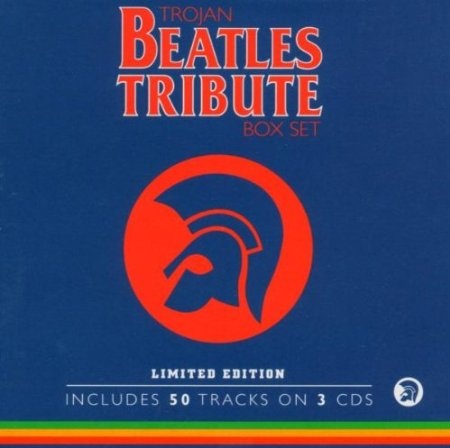 If you like reggae and the Beatles then this is the album for you. I would recommend this to anyone - another 5 star Amazon review.
Kidz Bop Greatest Hits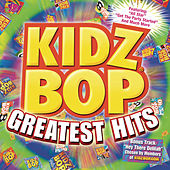 Released in 2009, this includes cover versions of Smash Mouth's "All Star", Pink's "Get The Party Started", and Avril Lavigne's "Sk8er Boi" because what those songs really needed was their rough edges smoothed out.
Lou Bega - The Best Of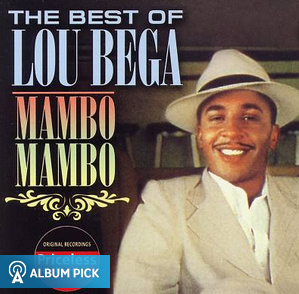 They tried to tell Lou Bega that you can't release one song and then put out a Best Of, but he didn't listen. He plays no rules. Instead, he's simply made up a bunch of songs by repeating words over and over, see: "Yeah Yeah", "Mambo Mambo" "Tricky Tricky" and "Can I Ticco Ticco You".
Feeder - The Singles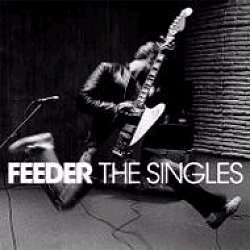 In 2006 Feeder dropped their Greatest Hits record and in 2012, they headlined my university's Summer Ball. I guess that means real people will only ever know the words to that one song about a CD player, player, player, player, player. But that doesn't mean they want to talk about it anymore.
100 Greatest Hits - The Very Best of Johnny Cash
I'm not about to insult Johnny Cash, because he's one of the greatest songwriters that has ever lived. But I'm definitely going to insult the record company that got an intern to put together this artwork on MS Paint just to draw a couple more dollars out of a dead man.
The View - Seven Year Setlist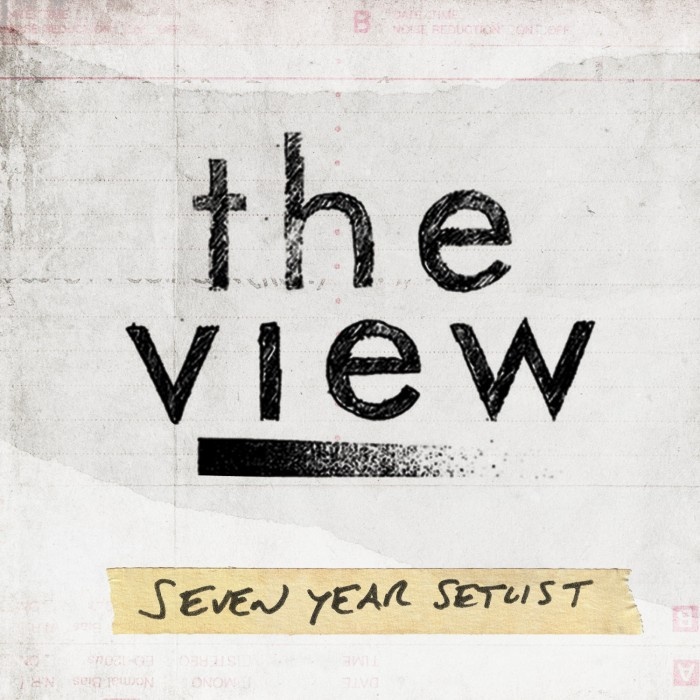 Speaking about the album, frontman Kyle Falconer said: "Over the years there's been four studio albums, thousands of gigs, too much vodka and loads of memories on this crazy rock 'n' roll journey" which doesn't really explain why any of us should care.
Shaquille O'Neal - The Best Of...
Missed a trick by not releasing a record of love songs and calling it Love Shaq.
Travis - Singles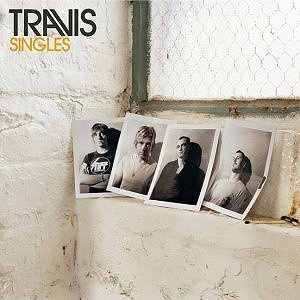 Including the chart-killing singles "Why Does It Always Rain On Me" and "Sing", this record is currently listed on eBay for £7.95 with two people "watching". Who's gonna go first? The suspense is killing me.
AND
The following people have all released Greatest Hits records: Sum 41, Hanson, Peter Andre, S Club 7, Alien Ant Farm, New Found Glory, Bob the Builder (Karoake Version), Mis-Teeq, Smash Mouth, Coolio, Vanilla Ice, Aaron Carter, The Cartoons and Crazy Frog.
Follow Ryan on Twitter: @RyanBassil
Read more like this: