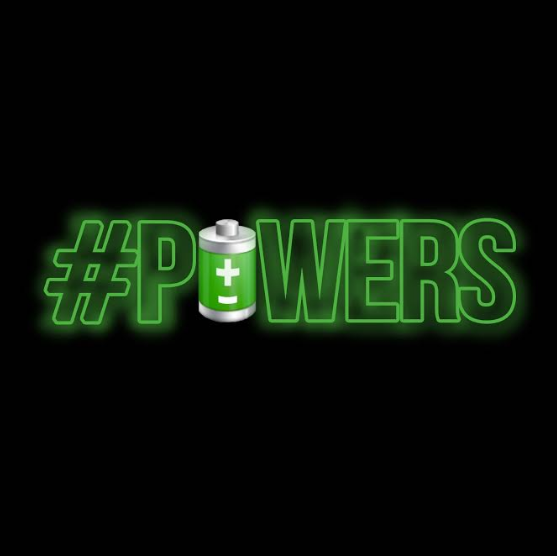 It's called '#POWERS' and we're premiering the first video here.
Collaborative albums are a great thing. You've heard Cruel Summer - the collection of tracks from Kanye's GOOD Music label. You've banged out 2Chainz and Lil Wayne's ColleGrove. Please, tell us you've listened to Jay Z and Linkin' Park's Collision Course, even if it was only the one time when you were sixteen and had to play the track through bluetooth on the back of the bus. If you have done any of these things and even if you haven't and are a normal human who likes music: good news! There's a collaborative album on the way featuring some of the best in British music, from Elf Kid and Jammz to Ghetts and Scorcher.
The project, which is called #POWERS, is produced by one of grime's pioneering producers, Davinche and has been put together by Tasha Demi. The first track has been doing the rounds on radio for a minute now, but we're premiering the debut video below, which was made possible by their friends at Deezer. Watch and then read on for an interview with the two of them underneath. 
What's the concept behind the POWERS project?
Tasha Demi: #POWERS is a collaborative album that was put together to celebrate the sound of UK music. It's an album that features 32 artists from up and down the country, in varying stages of their career – from the old school G's that we all know and love, to the new wave of artists, and a few special gems that are yet to come through. It's been about everyone coming together to create something raw, exciting and the really special thing about it, is that it's been completely in our own hands. By harnessing all of that, we managed to create an album in just 14 days – and it's a pretty sick album at that!
Davinche: Getting many great artists who haven't made songs together, on one album, even one track in some cases. In a way that compliments them and still make a cohesive album.
How and why did it start and who is involved?
Tasha Demi: We were brainstorming ideas for a new project but we wanted a challenge. We wanted to put out something a bit different. Something unexpected. Once I started approaching the artists, they were all down to get involved straight away and it just grew and grew. 32 artists later, I then had to go through and team up the artists for each song, track list the album and lock in the dates for the sessions. We had everyone come through the sessions from Ghetts, Mercston, P Money, Young T & Bugsey, J Dot, Izzie Gibbs, Jammz, Sam Sure, Mikill Pane, Big Tobz, TE dness and the list goes on…
Davinche: From a few conversations we had. For me it was a fun personal challenge. Can I do an album I'm proud of, but only two weeks, so many artists? Everyone from Bugzy and Young T, to Ghetts and Mercston, to Olivia Louise and Allana Verde on one CD.
Talk to us about the video.
Davinche: It's really a piece of art. Abstract in some ways. But for me, it's a look into our alter ego's. Our dark sides. Our inner demons. And our internal power to overcome them.
Tasha Demi: The video? Well. That was one of the coldest nights ever! I've loved Chas' work for a while so when we had this massive track, we both knew that Chas would take it, run with it, and create something pretty special. When you talk about the Movement, you just think EPIC! And so we had to do a video to represent that. Everyone on the track has a great image, and they all like to get involved and play up to the camera, so rather than just doing a normal performance video, we wanted to have a bit of fun with it. Love to Deezer too for coming on board for this video and sponsoring it for us!
What's the next step for POWERS?
Davinche: Maybe we'll do it again!! Part two!! Who knows :)
Tasha Demi: This project has been so amazing to put together, and we just want to do it again and again. But make it bigger. We've got some really exciting things coming up… I can't say just yet – but it's all coming.
Quick fire Qs. Coke or Pepsi?
Davinche: Coke.
Tasha Demi: Pepsi! Coke tastes too metally.
Sober or Drunk?
Davinche: Sober
Tasha Demi: Can I say tipsy? I like the in-between haha. I'm such a lightweight that I feel awful when I'm super drunk. That makes me sound mad boring doesn't it.
Scrunch or fold? 
Davinche: Scrunch!!
Tasha Demi: Fold!! Every time! I'm a bit organisation freak.  
Pre-order the #POWERS album here.