Watch The Video for This Is The Kit's Apocalyptic "Silver John"
It's about the things we grab at in times of panic.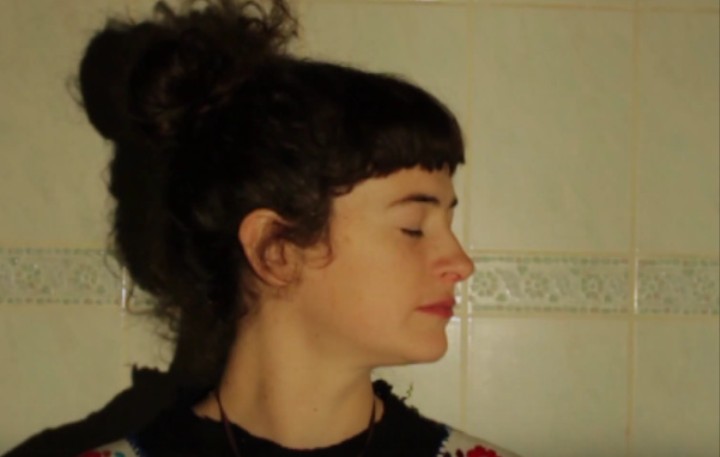 Don't get me wrong - I'm hyped about Compton, and I want to hear Drake's new diss track on Saturday and I've got a saved hashtag on Tumblr that is just memes from last night's final Daily Show. But sometimes you just need a pause from the noise.
This Is The Kit, real name Kate Stables, is a very modern folk singer who has been giving me that pause over the past year. There is a way that they use lyrics not to tell stories exactly, but like sillhouetes of experiences, tracing fears and their unlikely roots.
Case in point is the new video for "Silver John". Directed by Stables and filmed and edited by her husband Jesse D. Vernon in their bathroom, it says a lot in each frame, without saying much at all. 'Silver John' is about Kate contemplating the apocalypse: "'It's about the end of the world that we're bringing about ourselves," she says. "Putting the blame on other forces. Being let down by people. The things we grab at in times of panic. It's just mulling over the way of the human."
Watch the video exclusively on Noisey above.