You Need To Hear This Presents: Fantastic Man
We're screening the William Onyeabor documentary at the Barbican followed by a Q&A hosted by Lauren Laverne!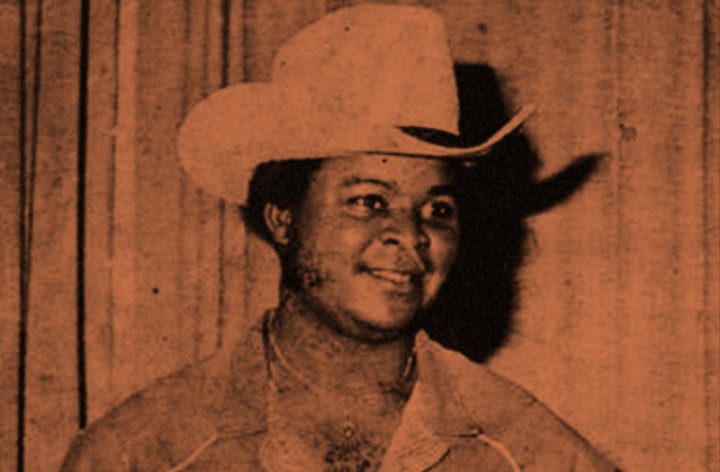 We've been banging on about enigmatic Nigerian musician William Onyeabor for a couple of months now. It's not everyday that an amazing talent steps out thirty years later with a whole bunch of tunes ready to be rediscovered by the masses.
Now You Need To Hear This will be premiering a new documentary about the man at the Barbican, followed by a Q&A hosted by Lauren Laverne and DJ set from Elijah Wood, Zack Cowie, and DJ Fitz.
We have the money-can't-buy tickets for you to join us on the night in our sweaty hands- just email your details to fantasticman@noisey.com and if you receive an email back, you're in luck.
The film, which is called Fantastic Man and directed by Jake Sumner, covers the efforts to track down Onyeabor, a man who is somewhat of a myth. Late last year New York label Luaka Bop put out a retrospective compilation record, Who is William Onyeabor and since then You Need To Hear This has premiered his new video and a remix of one of his tracks.
Celebrated around the whole world - and loved by people as varied as Damon Albarn, Devendra Banhart and Ben UFO - he has never performed live and pretty much never given any interviews or even answered any questions about his life. As a result, his biography is filled with rumours, saying he was a Russian film maker or a lawyer with a degree from Oxford in Britain, or a one man band that played every instrument himself - or, did he?
In the film, meet great Onyeabor admirers like Damon Albarn and Dan Snaith alongside his very own sound engineers and studio musicians living in his small home town in Nigeria - and see exactly who William Onyeabor is, the fantastic man.
Follow @YNTHT_UK as we'll be giving away a number of tickets on there too
Who the Hell is William Onyeabor