Lead image courtesy of FEARS
Music Facilities in Mental Health Clinics Could Be a Game Changer
We spoke to FEARS about the track she recorded in hospital last year, and why music rooms could be integral to some patient's recovery.
Lead image courtesy of FEARS
Content note: suicide, self harm and mental distress
In late autumn 2017, Constance – who makes music under the moniker FEARS – experienced a traumatic event (the details of which she'd not prefer to go into). She had suffered from generalised anxiety as a teen, sometimes resulting in panic attacks, but CBT therapy had been really helpful over the years and her anxiety had since become manageable. Working at a Belfast art gallery, with a degree in Irish and journalism, she lived a life she describes as fulfilling. She had certainly never considered death by suicide. Immediately after that traumatic event, though, it suddenly became all she could think about. "If you've never had that thought before at all, and then something very bad happens to you, it's a huge transition," she tells me now, speaking over the phone. "It was like my brain had short-circuited. I instantly became consumed by the thought that I needed to not exist, right now."
Constance spent the following month repeatedly visiting A&E in the hopes they would do something, anything, to help her. But after multiple psychiatrists saw her, she was sent home to stay with her family, who kept her under 24-hour supervision after being told that would be more beneficial. But the suicidal thoughts persisted, and eventually her GP referred her to a psychiatric hospital, where she stayed for six weeks. "By the time I went into hospital it was really important for me that my family were getting a break," Constance says. "The amount of care my family – even my siblings – were putting into me, while also trying to maintain their own lives... you end up wanting everybody to have a break. So when I was admitted it was a huge relief in that regard as well."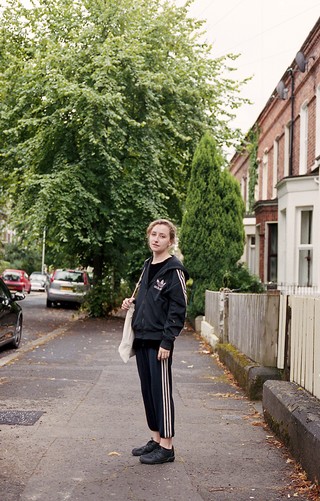 If you've never been to a psychiatric hospital, it can be easy to think of them as these frightening spaces where people shuffle around in straitjackets and get locked alone in rooms. We see them in horror films like Insanitarium or Stonehearst Asylum, or else romanticised or fetishised like in Girl, Interrupted. But these pop culture tropes aren't just inherently damaging – they're also inaccurate. They're actually just clinics that are there to help aid a patient's recovery, and get them back on track to a healthy place. "Hospitals vary – I'm aware of that – so I can only really talk about my own experience," Constance says. "I was terrified going in because we see these awful depictions of hospitals. Whereas actually, the hospital where I went had really lovely facilities. There was an arts and crafts room, a pottery room with a kiln, a kitchen where we did cooking and baking; there was a gym and then there was the music room, which is where I spent most of my time."
For Constance, these facilities weren't just enjoyable – they were crucial. When she was first admitted, her mind was still preoccupied with wanting to end her own life. But once she was there she started visiting the music room to distract herself, and slowly but surely began to recover without even noticing. "They had two keyboards, an electronic drum kit, an acoustic guitar, an electric guitar and a bass," she says. "It was open from 10AM to 9PM every day of the week. I went at least once a day but sometimes twice. You could go in there as a group too. I started giving one of my friends on the ward drum lessons – she'd never played the drums before. I'd go over with another friend to play really loud punk music, which was really cathartic. The thing is, you don't need to be good at it. You're just there for distraction."
The music room wasn't just cathartic and distracting, it also helped Constance rediscover her identity after going through something she felt had completely shattered it from the inside out. "When I had become so acutely suicidal, I was like a completely different person. I couldn't recognise myself when I looked in the mirror," she explains, "And it was through spending time in the music room – on my own and with other people – that I started to re-emerge. It's nice to rediscover something that you love in a safe environment. You don't have to worry about performing. You don't have to worry about being good enough. When you're in hospital, you don't have to be good at anything, you just have to be there, that's the only goal. It's like, you know what, you've survived another day and you're here. Nothing needs to exist beyond that."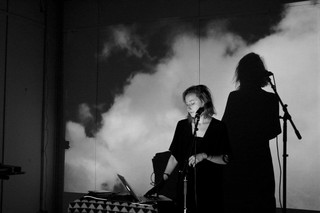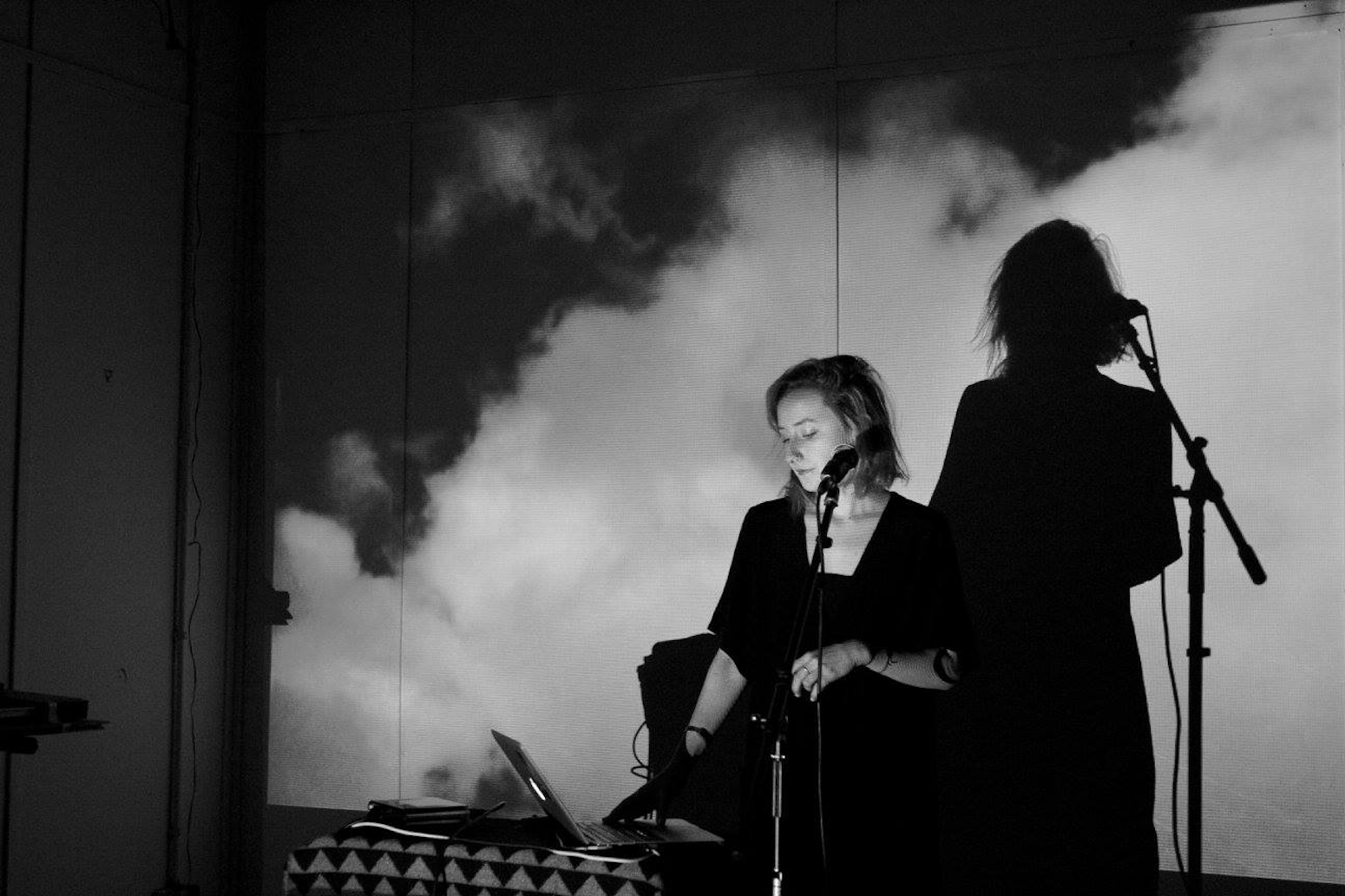 There are currently more than 200 mental health hospitals in the UK – both private and NHS-run – and it's hard to quantify how many of those hold music making facilities. When I phoned up the NHS press office, they told me they simply don't have data on that sort of thing. Out of the ten randomly chosen psychiatric hospitals that I contacted, though, none of them had any sort of room dedicated specifically to making music, with their music facilities limited to maybe having a piano, or allowing patients to bring their own instruments to their rooms. However, that's not to say others don't have music facilities – just that it's not necessarily considered a priority for all of them. "I'm not sure if other hospitals have music rooms, and that's one of the reasons I'm talking about it publicly," Constance says, when I put this to her. "The music room was so important to me, it was completely vital to my recovery. I just want people to know how much difference having a music room can make to the people in the hospital."
Deji, a musician and mental health practitioner who works within the Southwark Anti Violence Unit, tells me that although music rooms might be vital to some service users, they might not be to all, so navigating that can be tricky when it comes to facilitating hospitals. "I think one of the things we need to be wary of is that some patients might want to make music – but why is that our go-to art form? It's good to have creative outlets in hospitals, but it doesn't have to be in the form of a studio. It could be painting or dance class." In other words, the focus on music specifically might be missing the whole picture, it's more about creative outlets in general. Not one person is the same, and neither are their roads to recovery, so it's difficult to make generalised statements about what should be in mental health hospitals. However, it's hardly hyperbolic to say that having those facilities available helped saved Constance's life, and that alone is a reason to consider putting them closer to the forefront when it comes to mental health.
The result of all those hours Constance spent holed up in the music room is a track called "h_always" (above). It's a slow-burning pop creation, her sugary, semi-whispered vocals floating over minimal guitar plucks and an electronic heartbeat. It almost sounds like a lullaby, to herself. "I ended up writing stuff without intending to. I didn't think anyone would be hearing it to be honest," she says, explaining how she recorded the whole thing on her laptop, which she'd initially only brought in to watch Netflix. The lyrics are full of melancholy and introspection ("I'm black and blue on the inside too"), but she tells me she feels hopeful when she listens to it now. "At the time, releasing music was not at all my priority. And I think it gives me hope to listen back. Sometimes you don't know which way you're going to go, and when you're in that space it feels like that's all that exists, and that's all that will ever exist. So it's like proving myself wrong."
"I think that creative facilities are 100 percent necessary in a hospital environment," she continues. "It's actually viewing service users as people, and people need various different outlets. It's like a jigsaw. You need to have all the different pieces in order for them to really get better, and have that space to recover – like I did."
If you or someone you know have been struggling with thoughts of self-harm or suicide, the Samaritans in the UK can be contacted seven days a week, at any time, on 116 123. In the US, the National Suicide Prevention Hotline is 1-800-273-8255.
You can find Daisy on Twitter.